Reclaimed Land: Waterfront as Tabula Rasa
Unbound by topography, land-use restrictions, and complex ownership patterns, reclaimed land has been the site of urban experimentations in Tokyo for centuries. From factories to Ferris wheels, each experiment is an artifact of the economic, political, and social aspirations of its time.
Land reclamation has a long history in Japan, where urban settlements are often squeezed between coasts and a mountainous interior. Since the premodern period, Tokyo's shoreline has been transformed incrementally to create residential, commercial, and industrial districts. Roughly 15% of the original bay area has now been filled in.
Unbound by the constraints of topography, land-use restrictions, and complex ownership patterns that prevail in the city, this reclaimed land has long provided sites for experimentation. Over the centuries, newly constructed waterfronts have hosted airports, factories, fishing villages, garbage dumps, palaces, theme parks, and districts reserved for foreign residents. In the 1960s, the bay was the tabula rasa on which Kenzo Tange and the Metabolists, among others, imagined radical new forms of urbanization. The glitzy high-rises and shopping malls that emerged on the reclaimed land of Odaiba provide a tantalizing, if unconvincing, glimpse of these futuristic aspirations.
Recent years have brought a renewed interest in the ecological and recreational functions of the waterfront. Kasai Rinkai Park, Tokyo Sea Forest Park, and other waterfront greenswards hint at a new relationship between the city and its environment. As Tokyo struggles to reclaim its connection with the bay, reclaimed land will again be the proving ground for new forms of urbanization.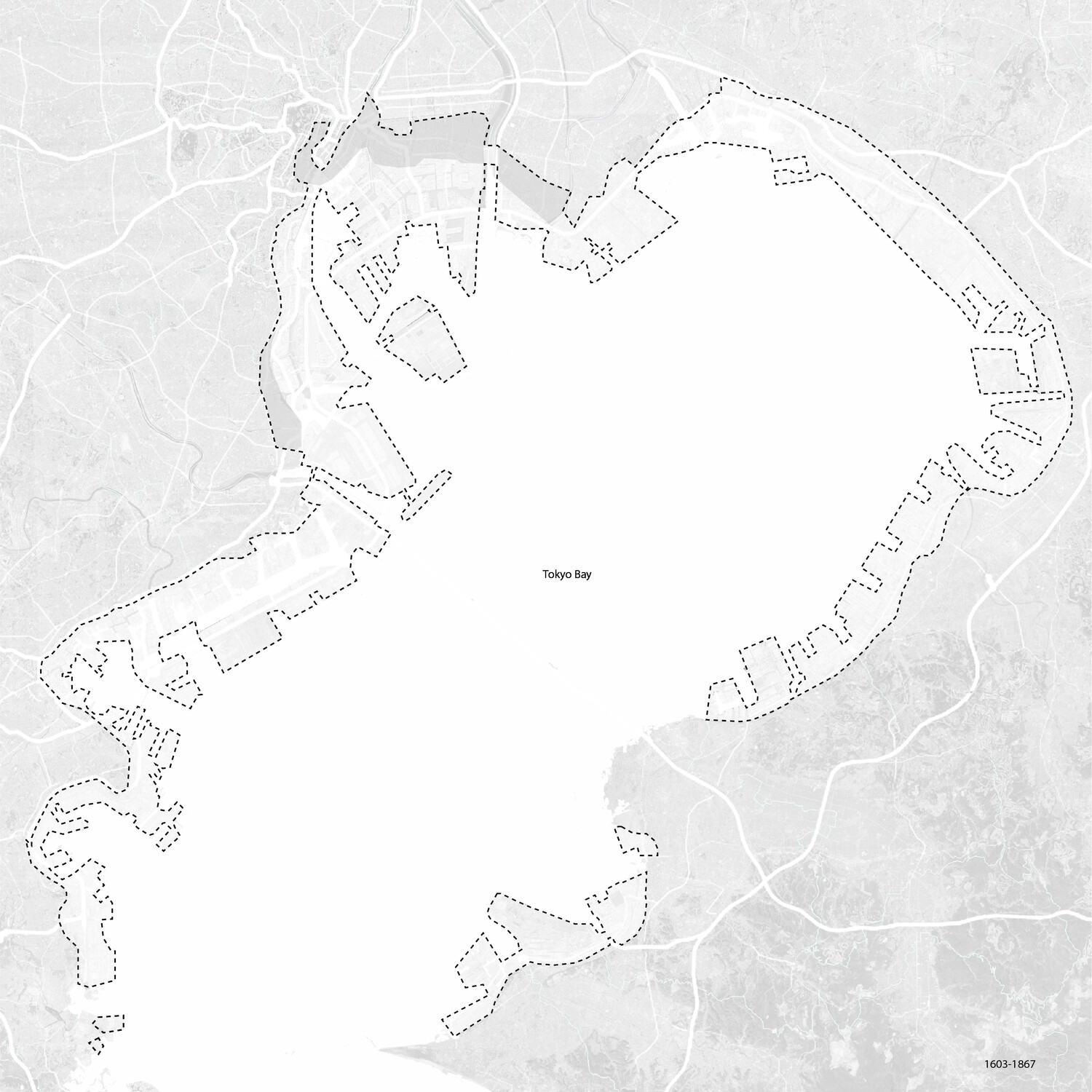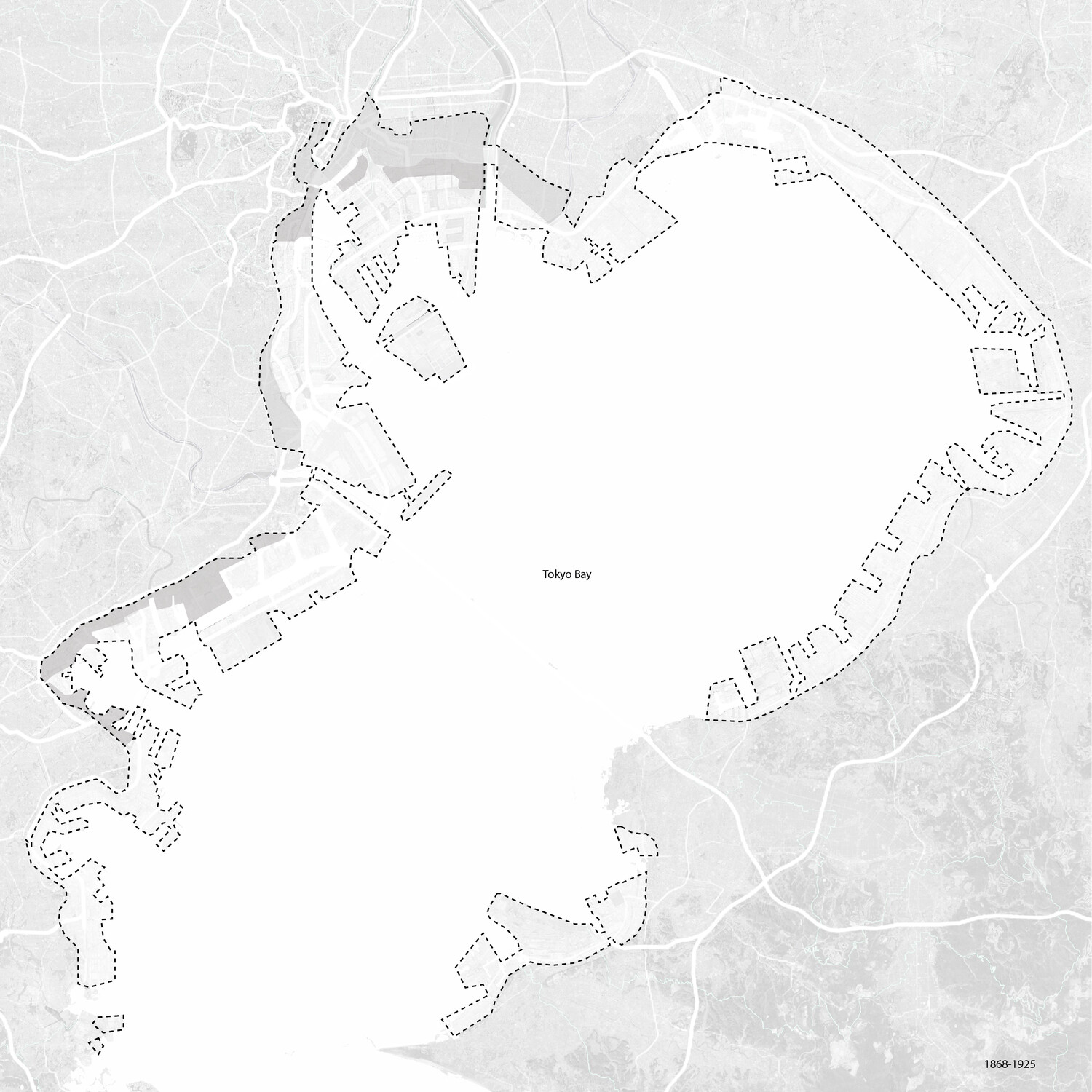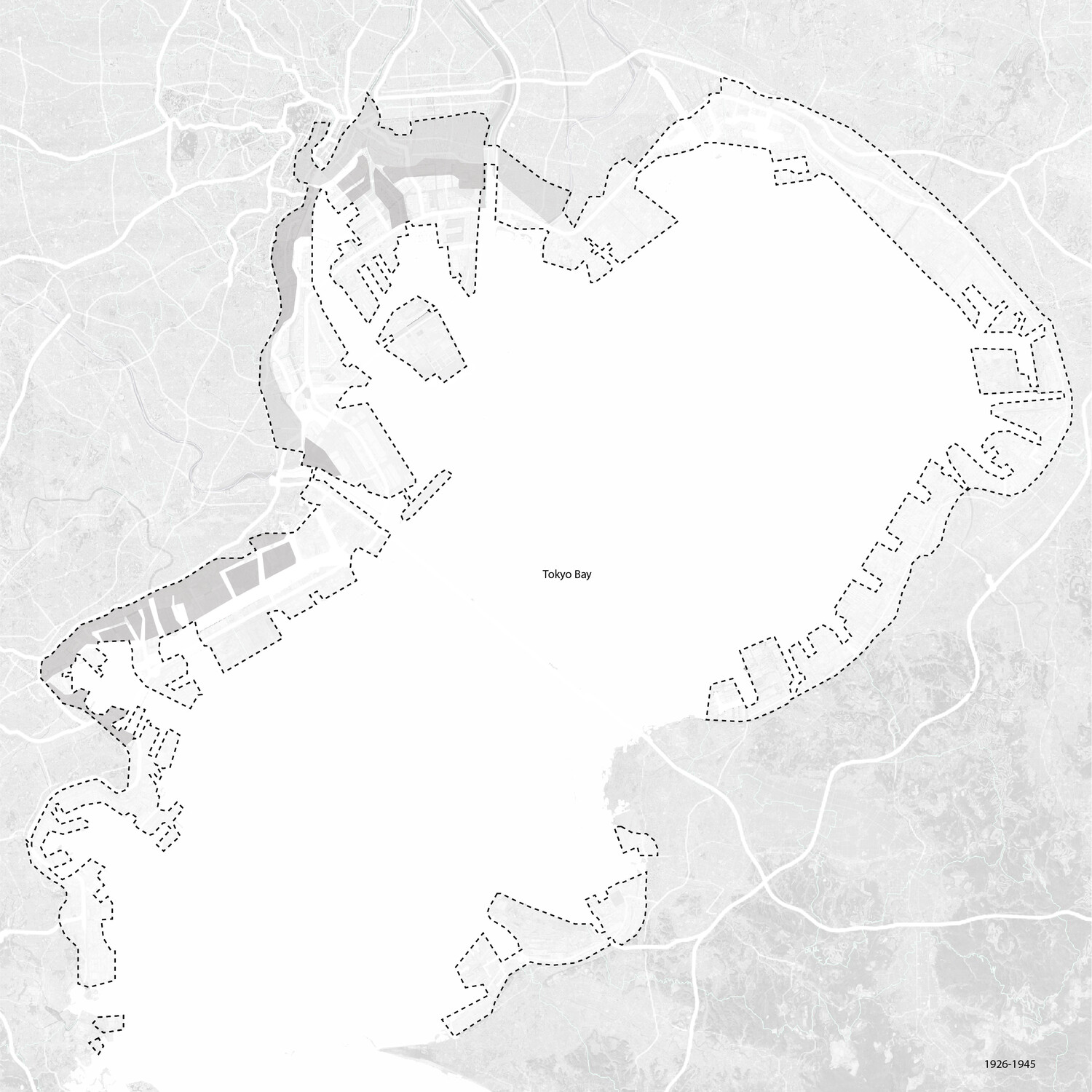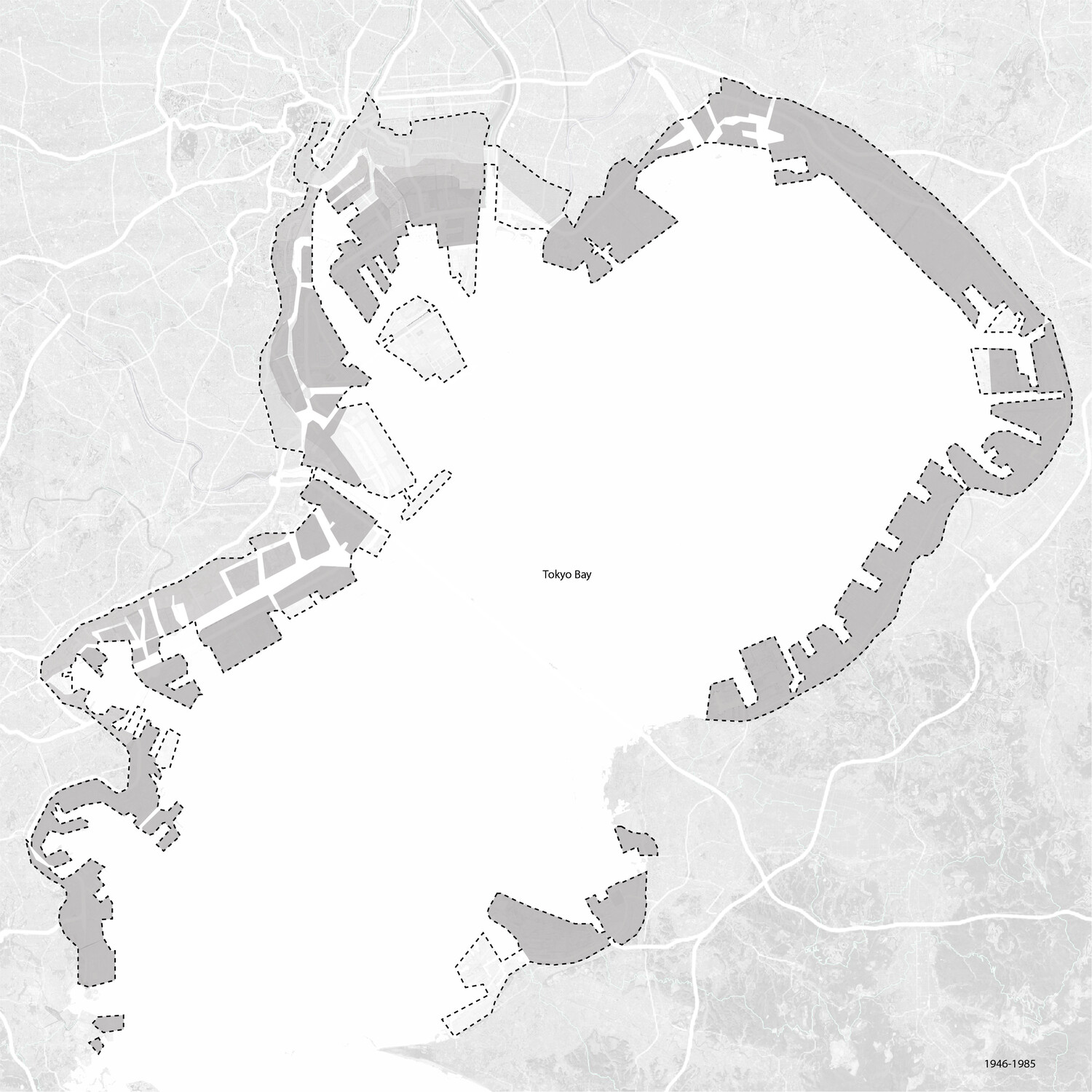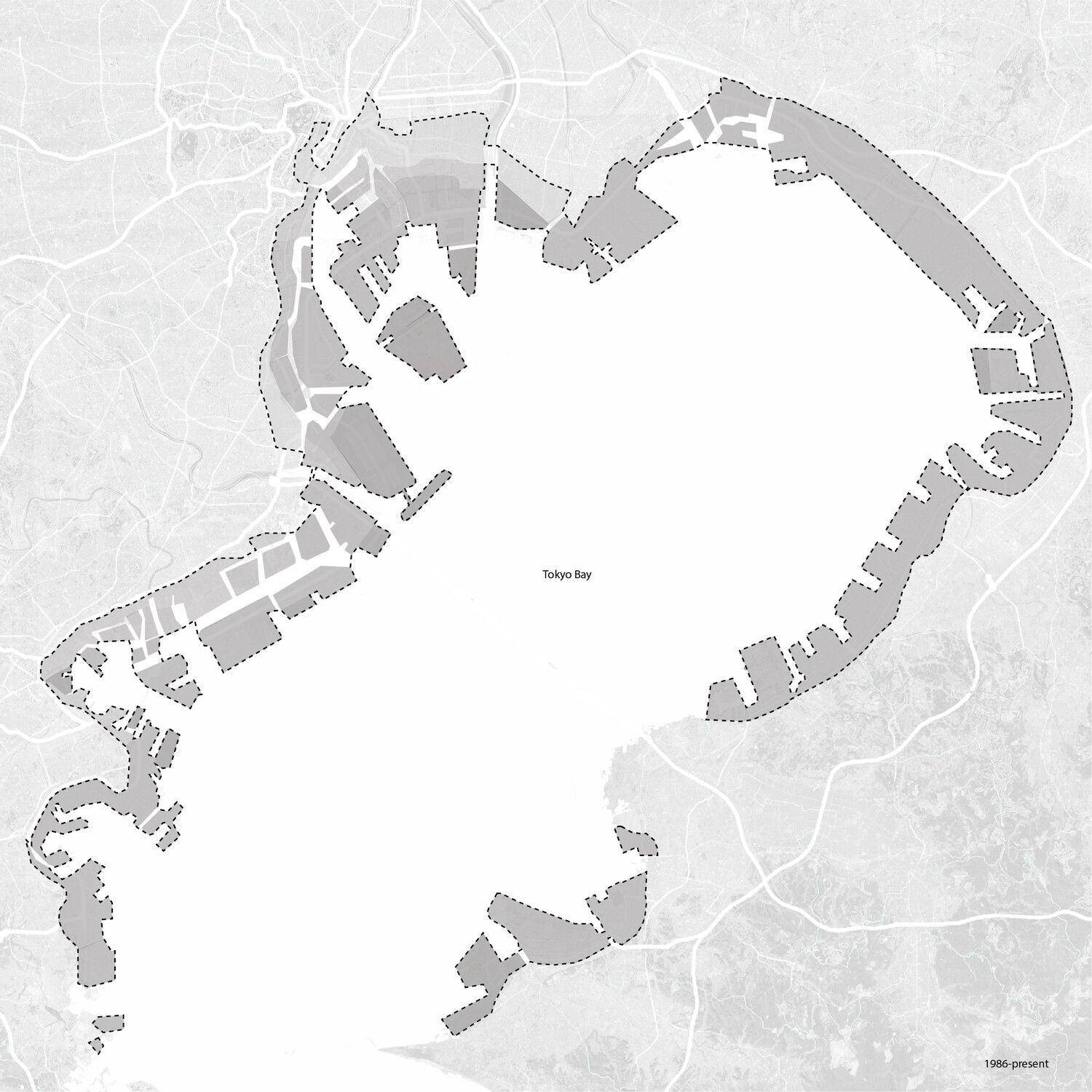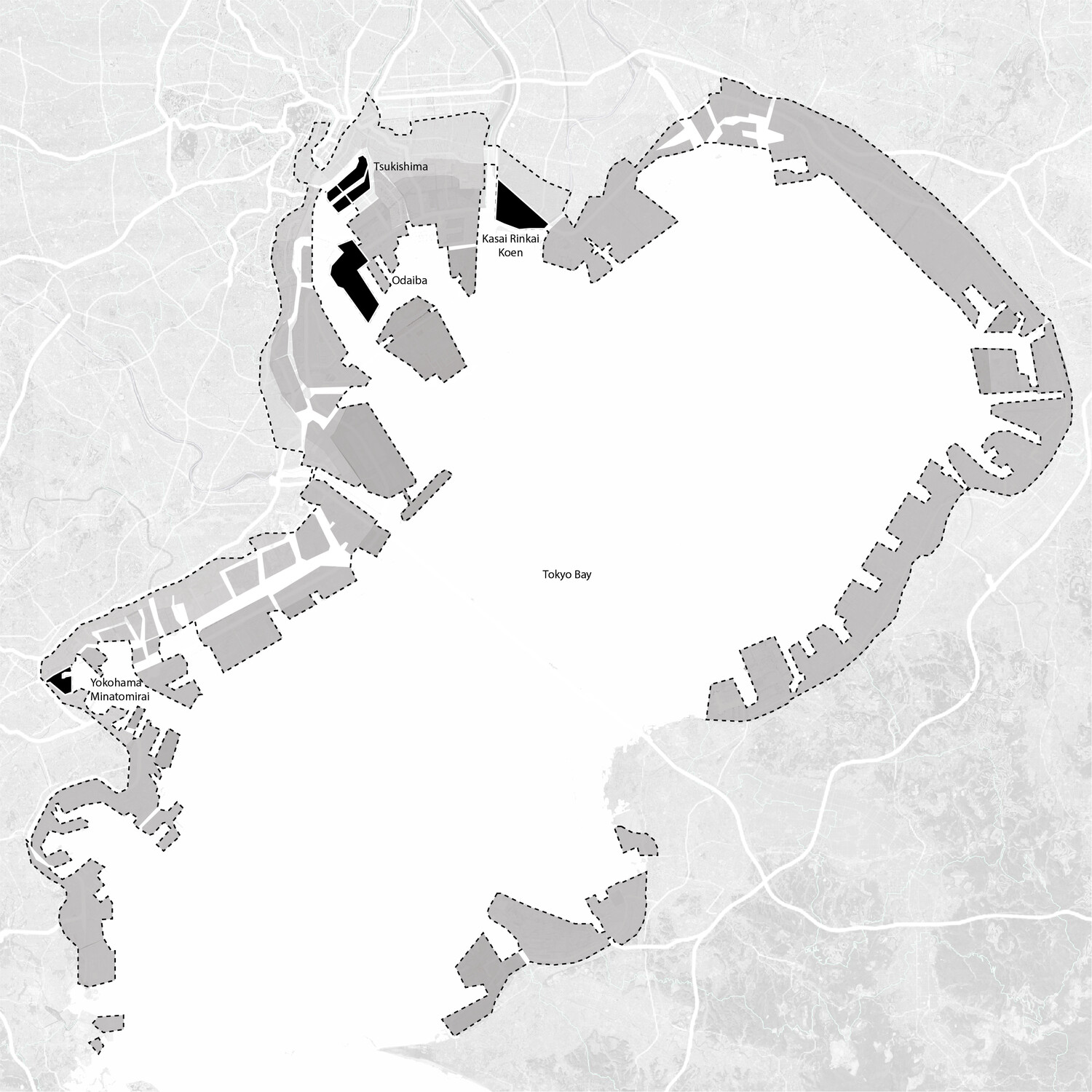 Land Reclamation in Tokyo Bay
Land reclamation has long served as a release valve for the pressures of industrialization and population growth in Tokyo. After World War II, factories, terminals, and airports made up the bulk of waterfront expansion, but after the end of the asset bubble, the focus shifted to redeveloping existing artificial lands.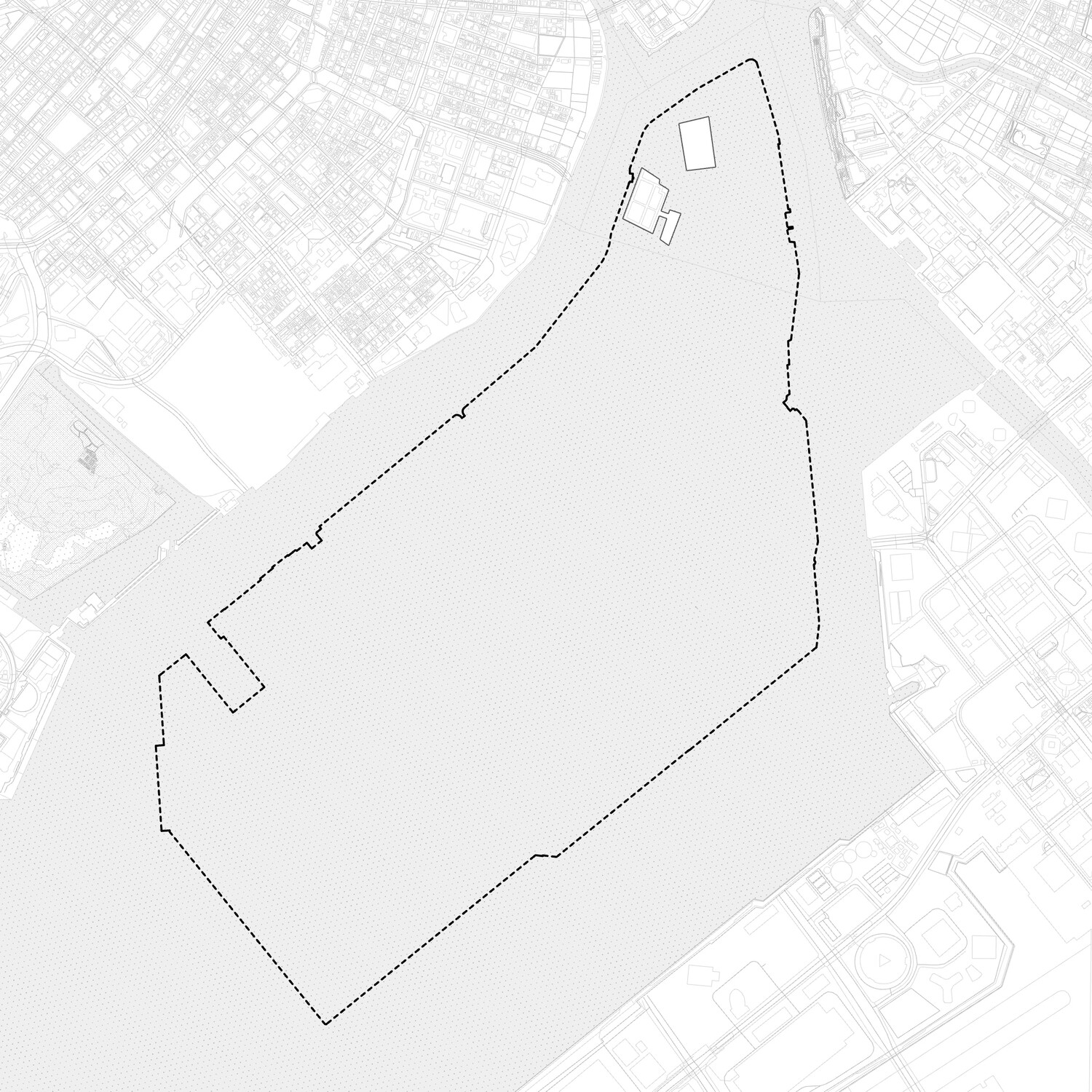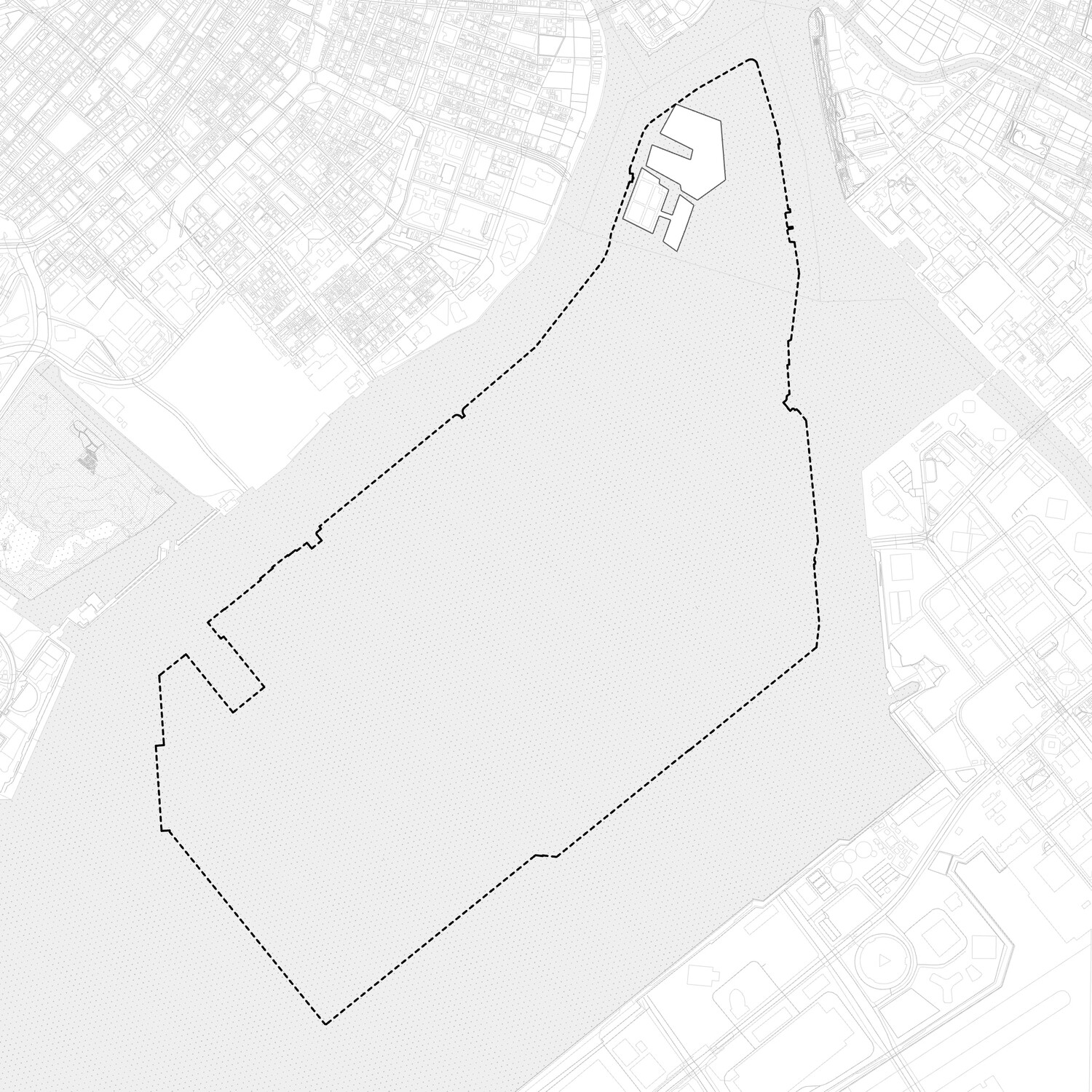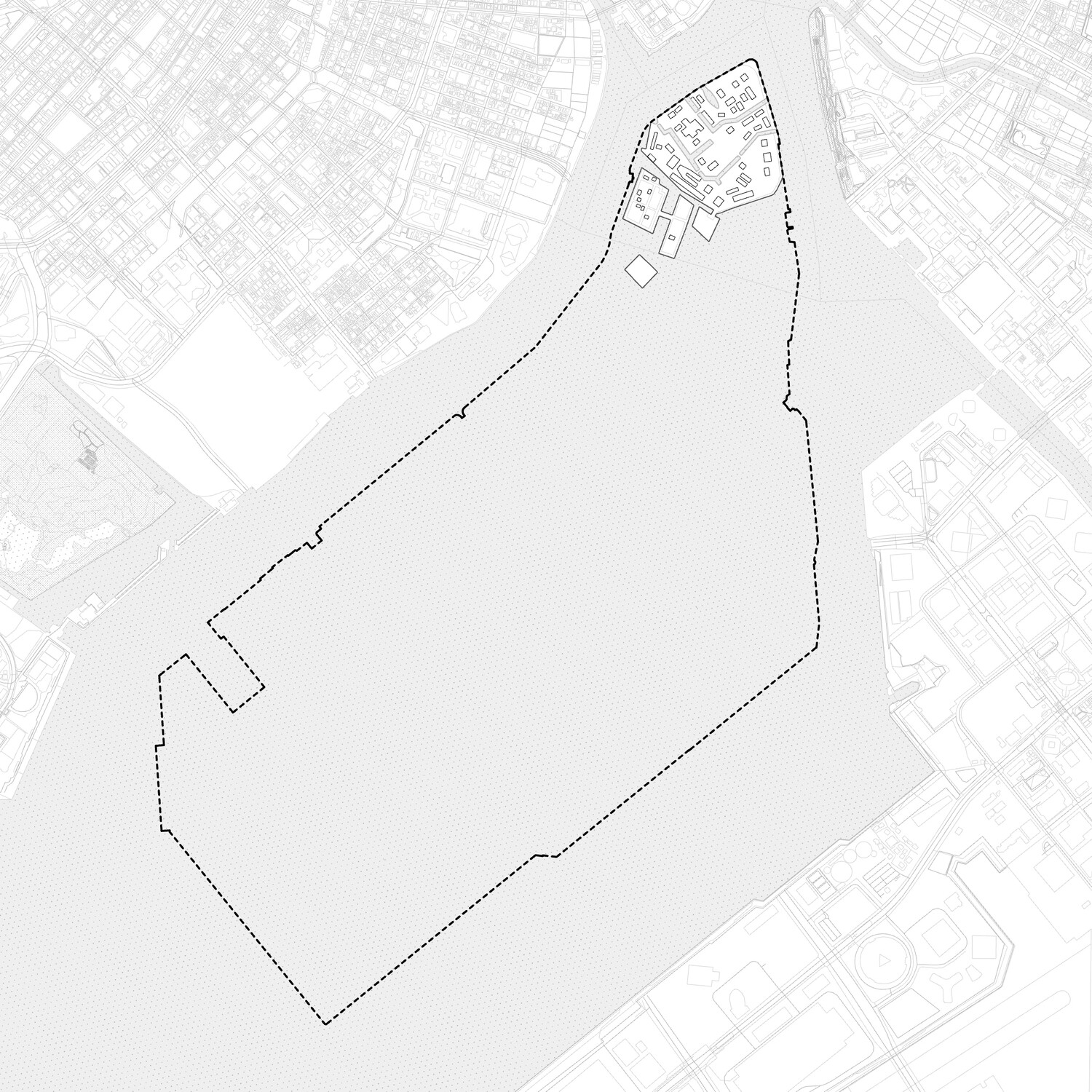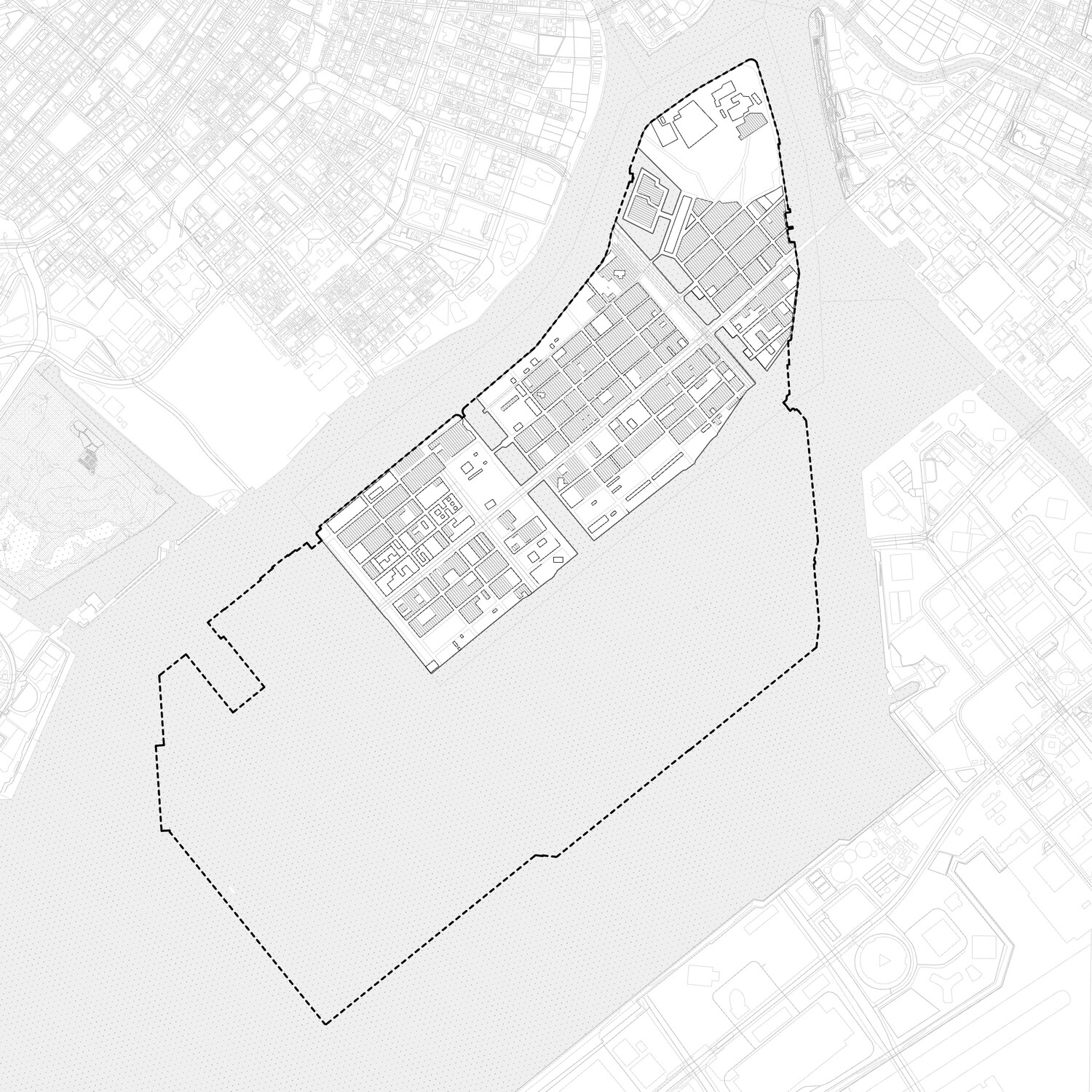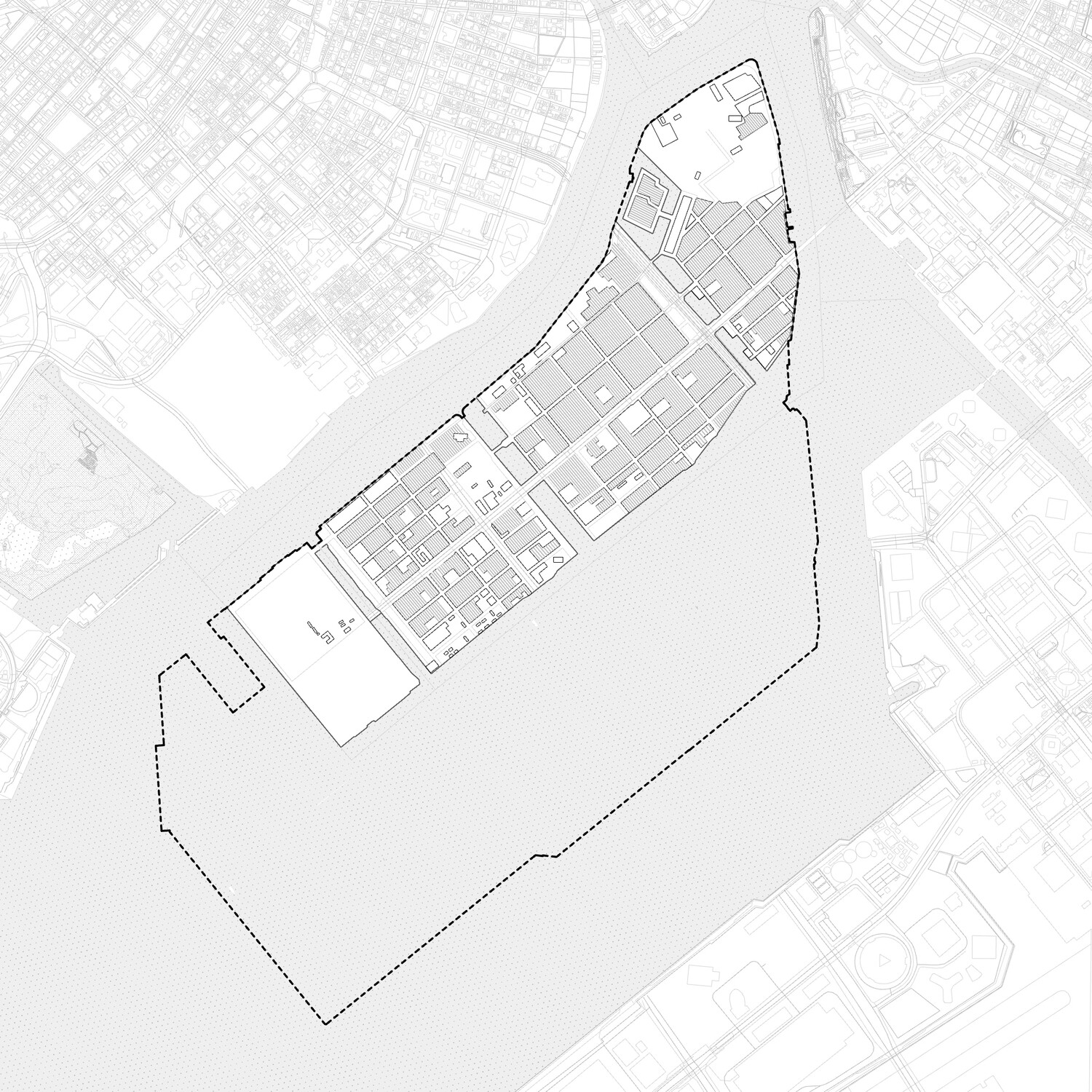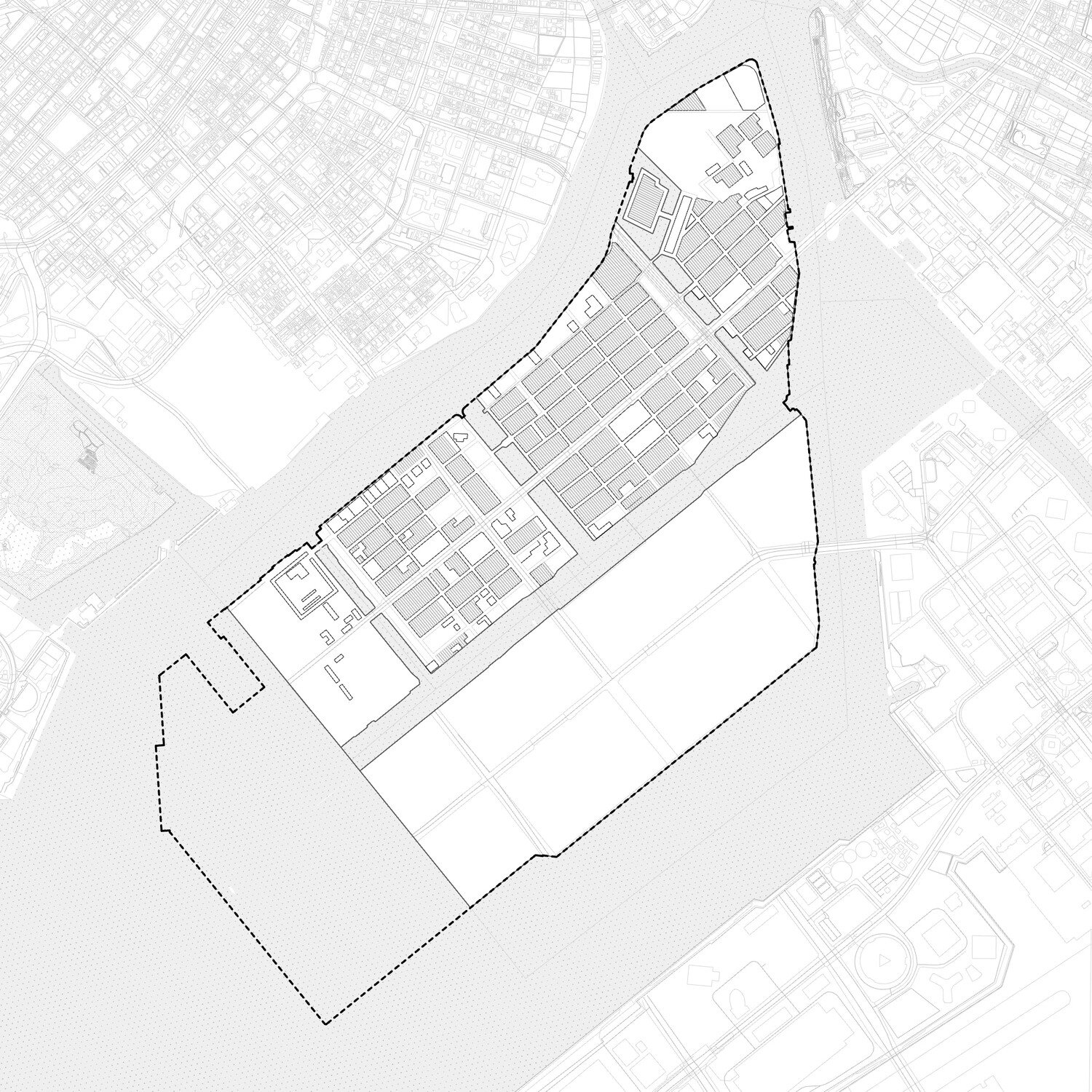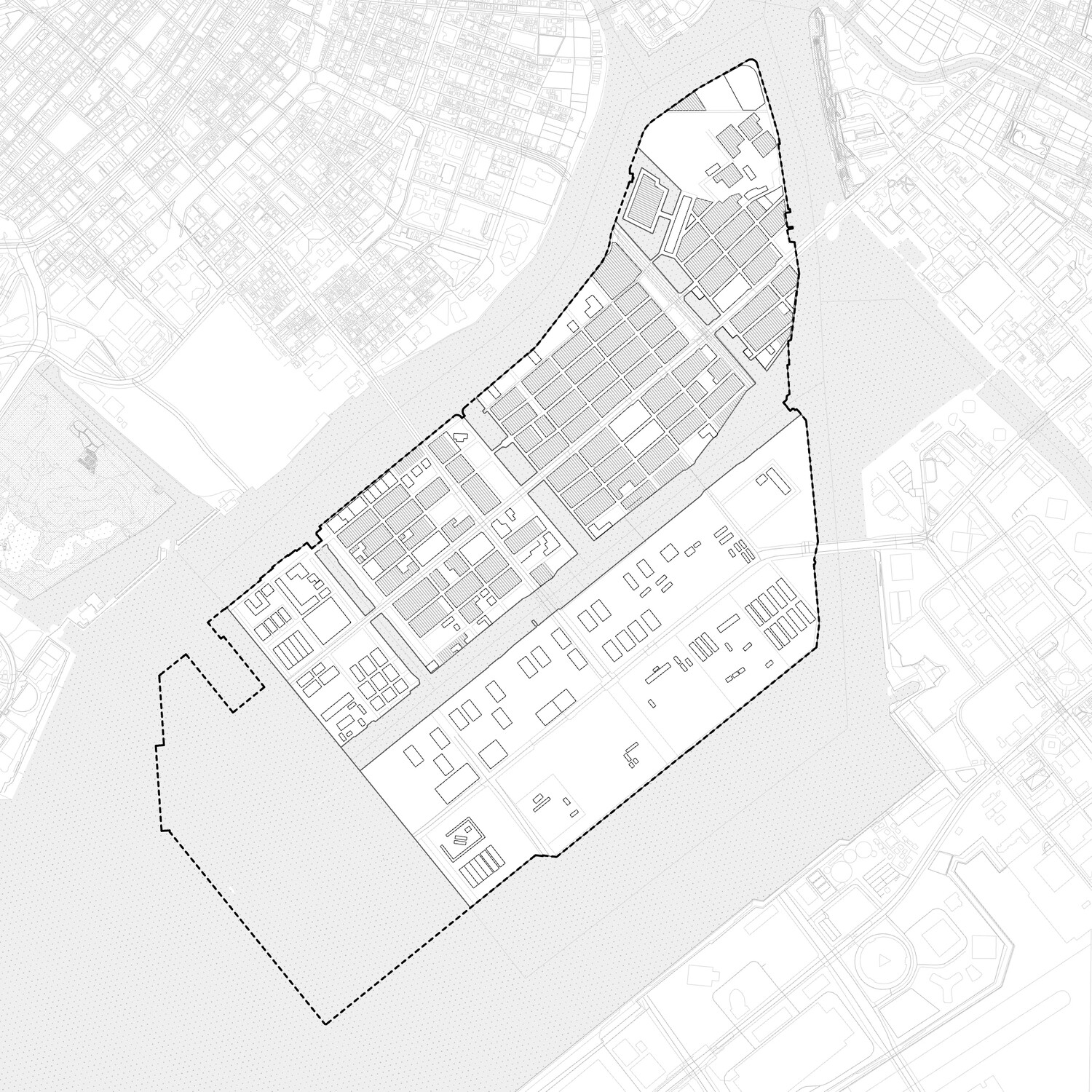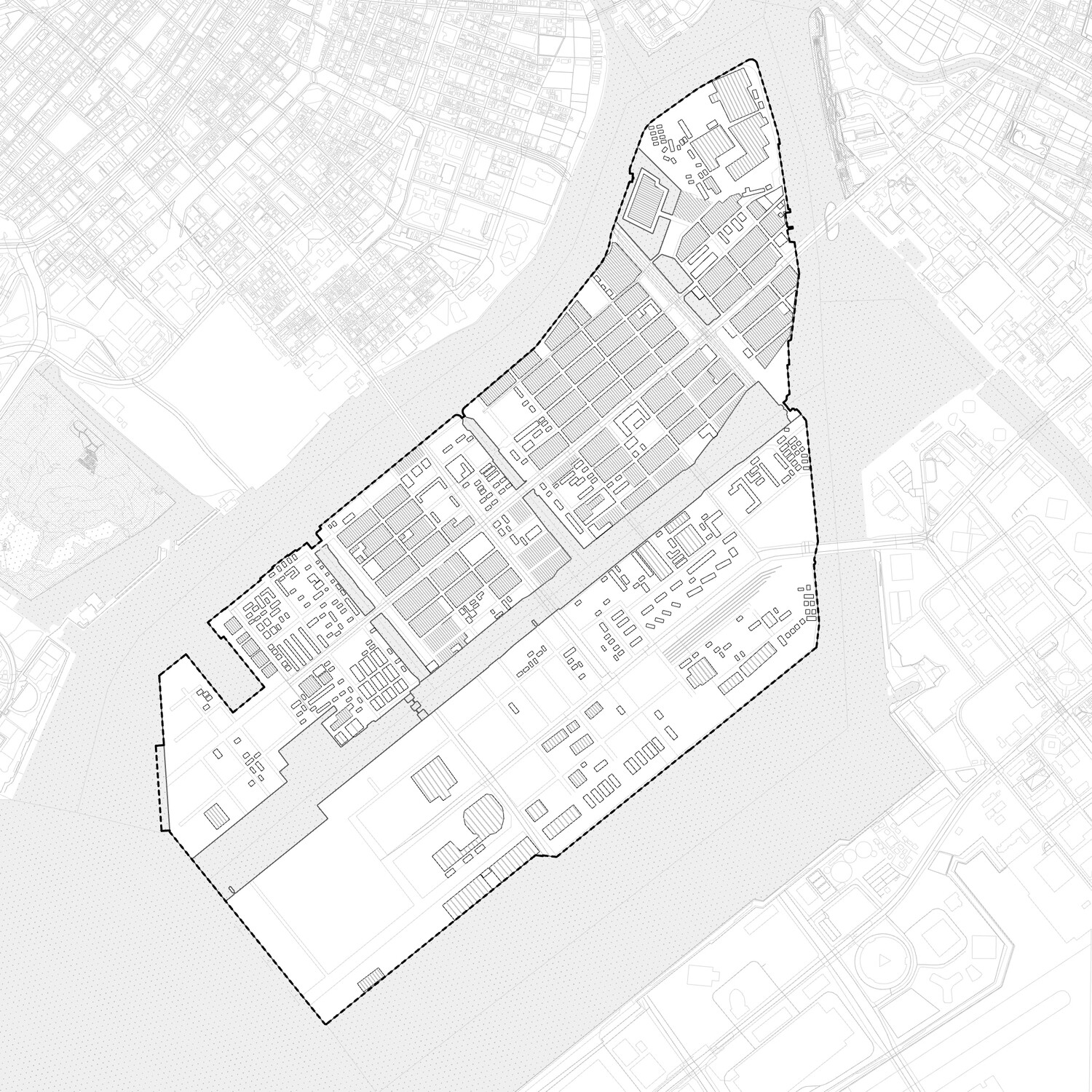 Tsukishima
The island of Tsukishima, active as a fishing village since the Edo era, has been gradually expanding for more than a century. Its historic core has been unusually unaffected by development, creating a striking juxtaposition between traditional wooden houses and nearby high-rises. Elsewhere on the island, older blocks are being consumed by rapid redevelopment.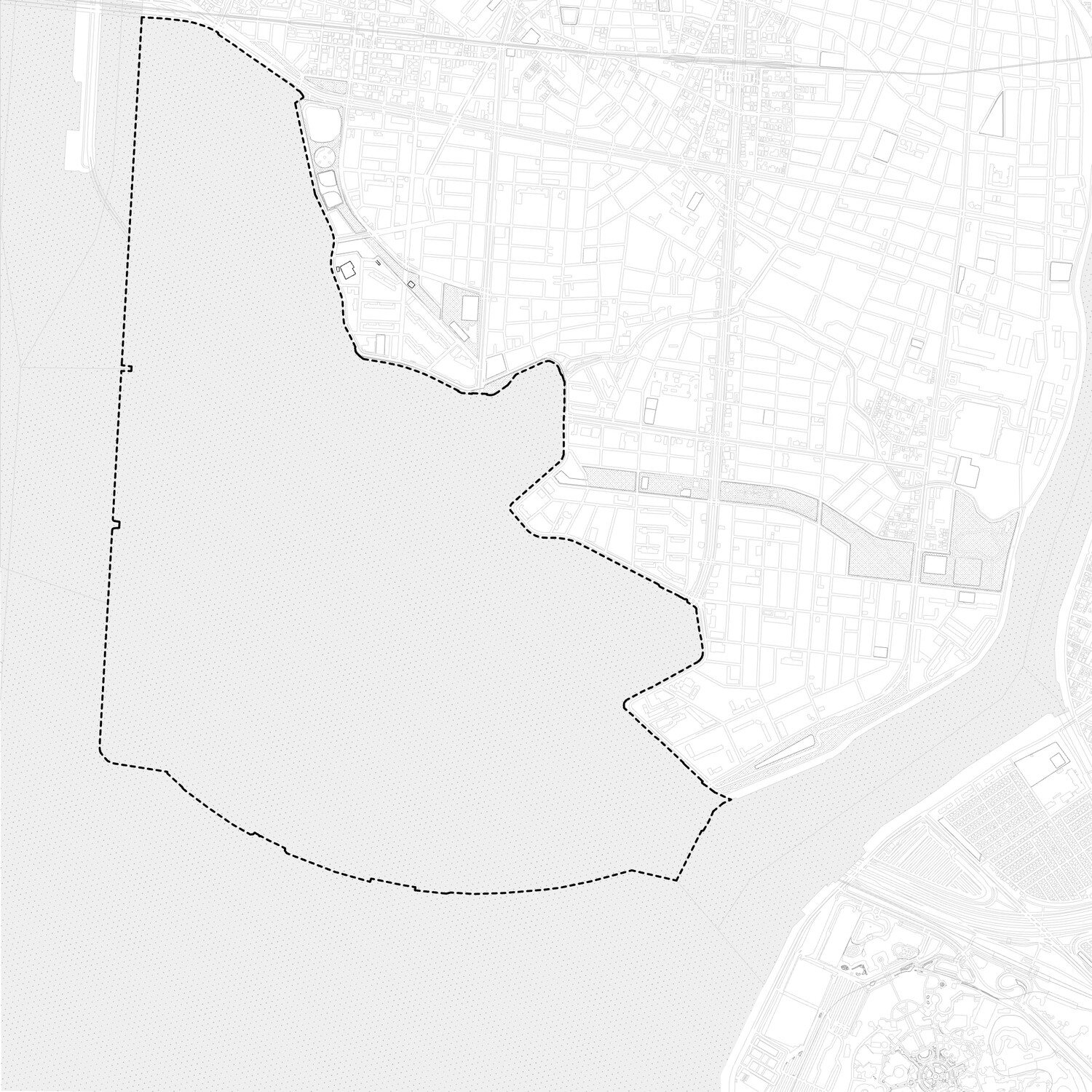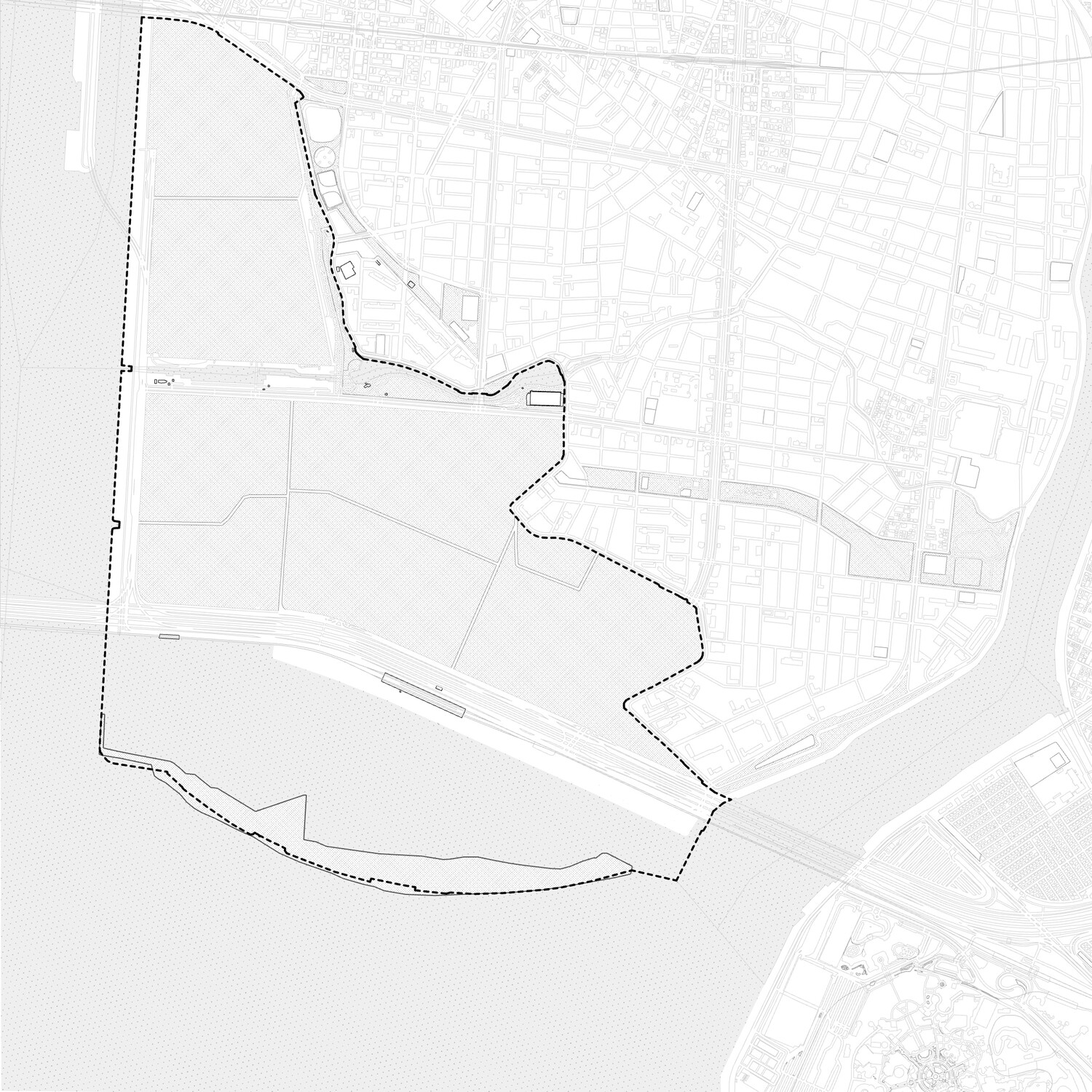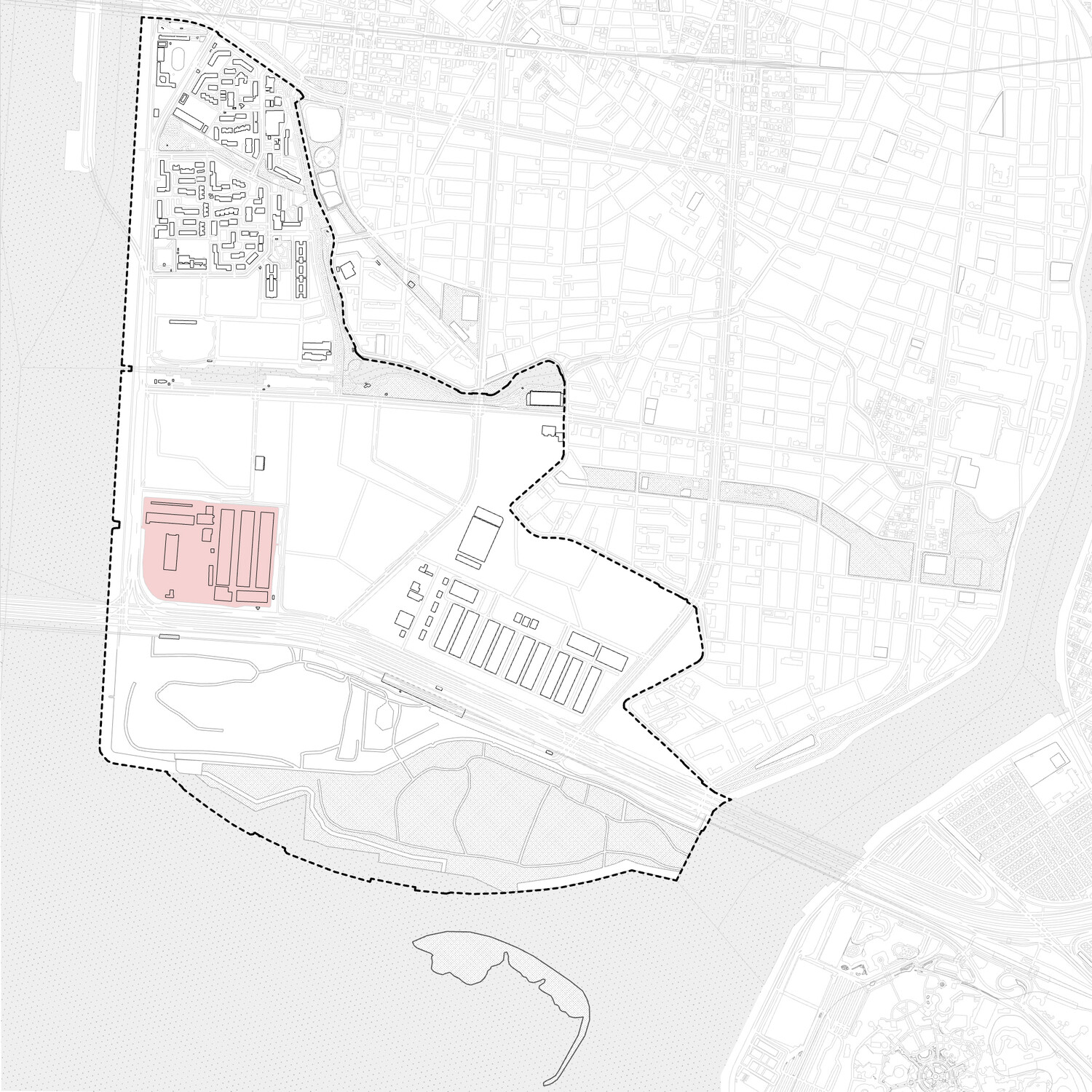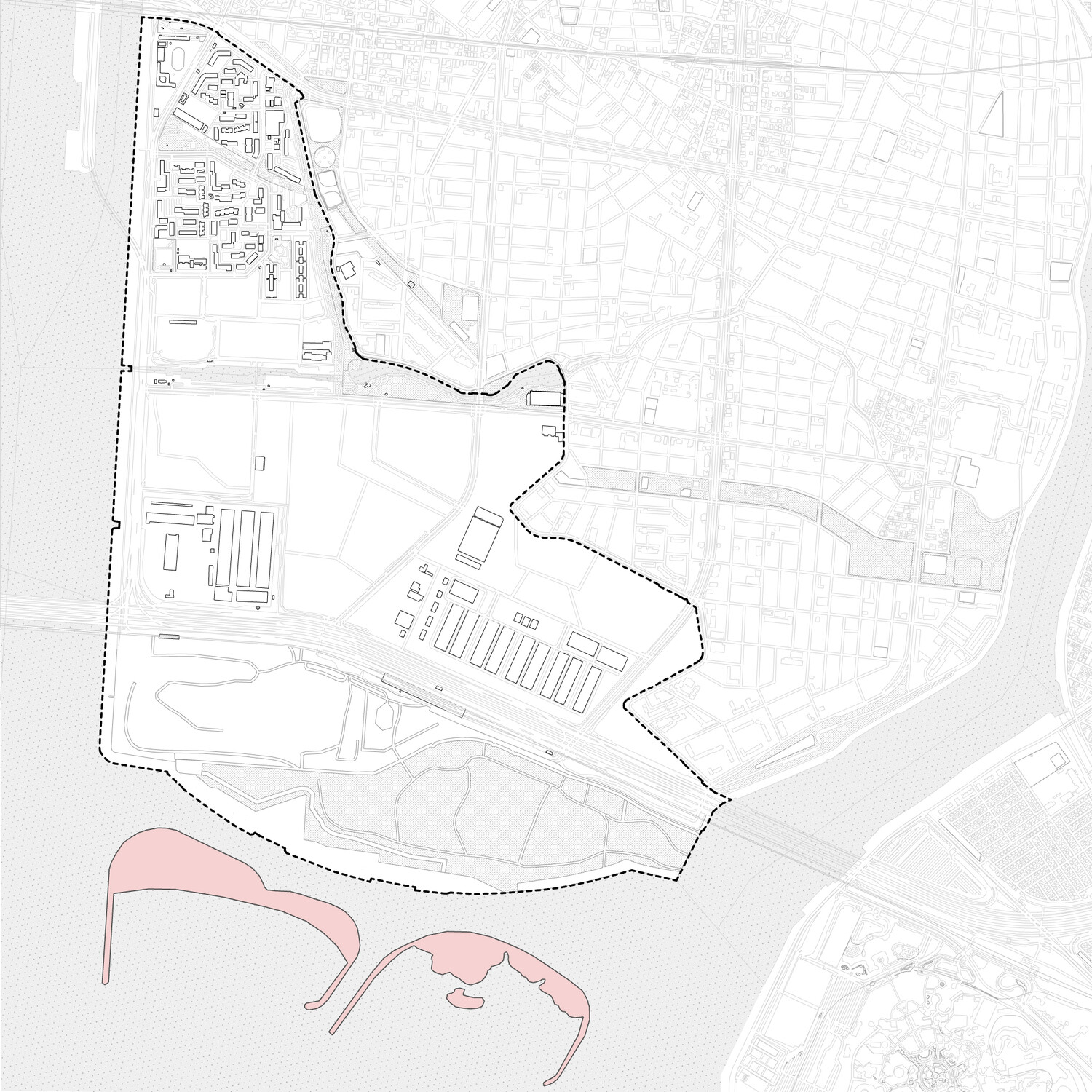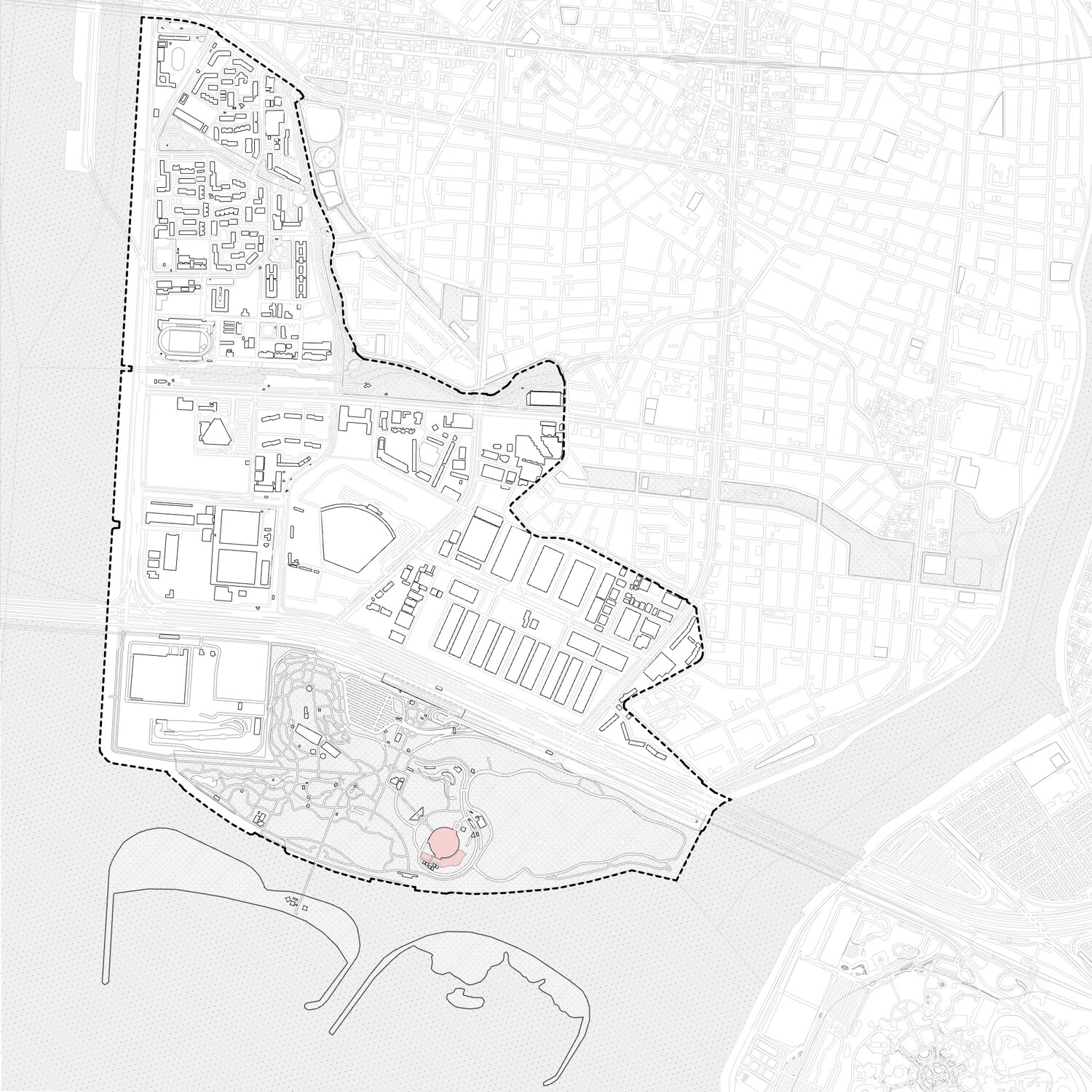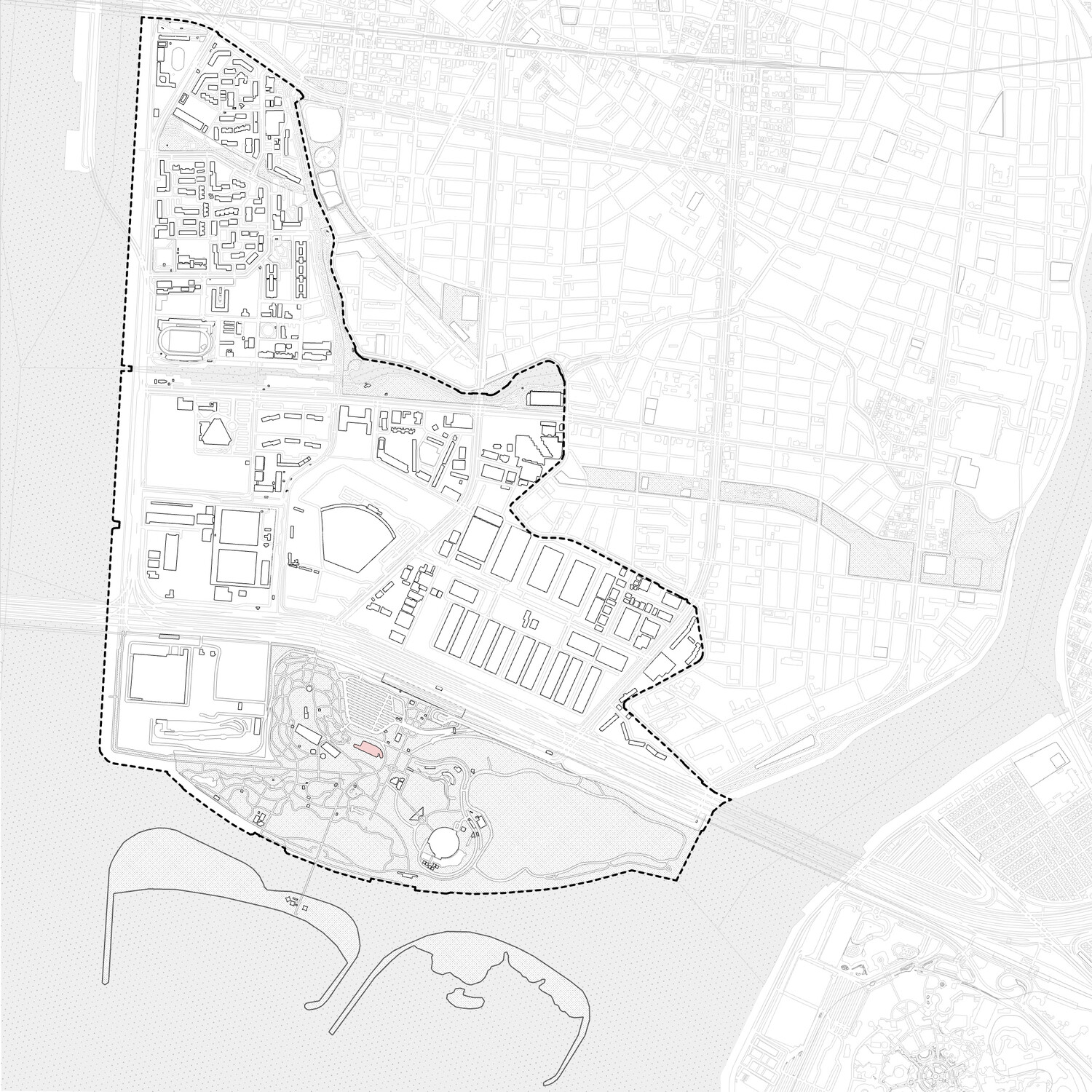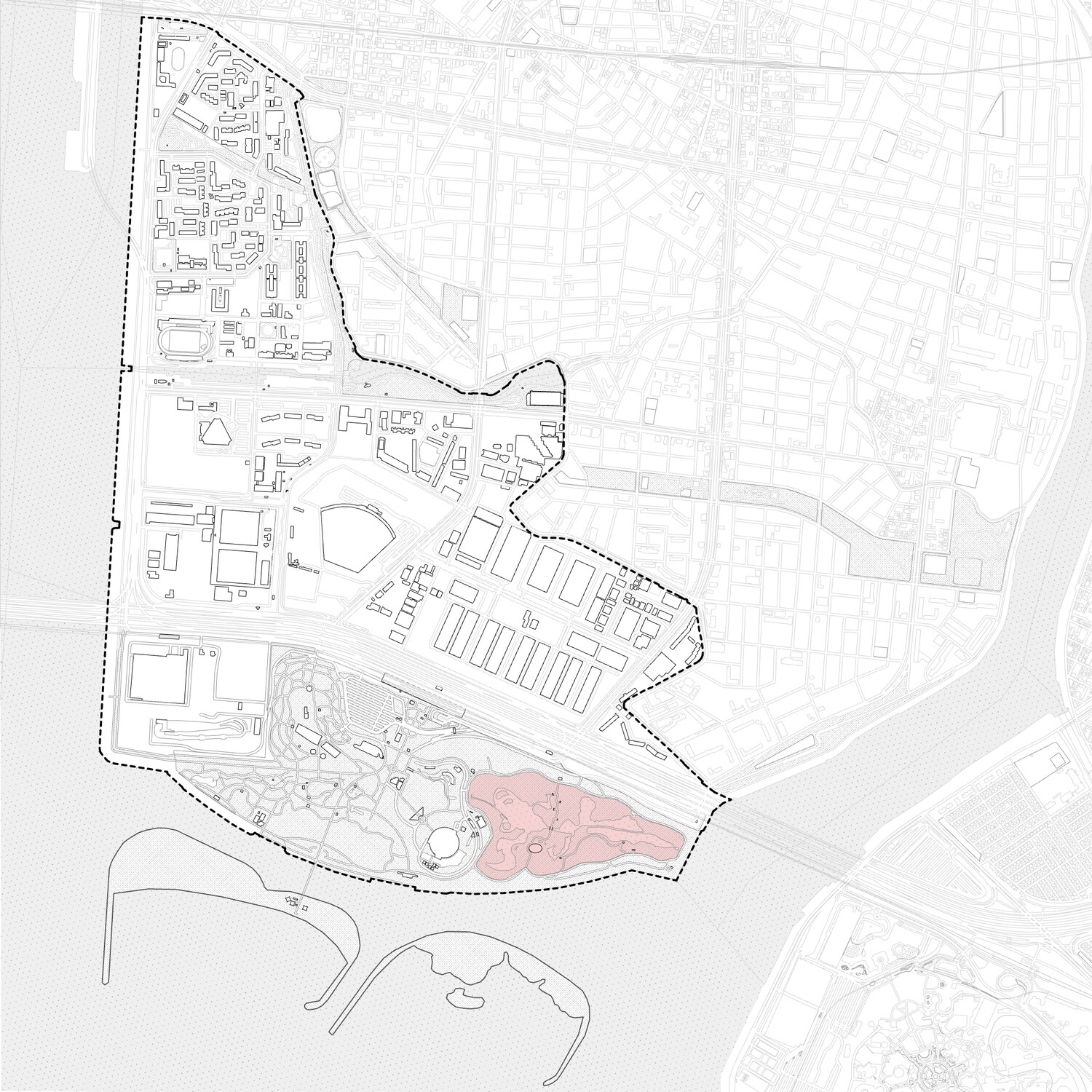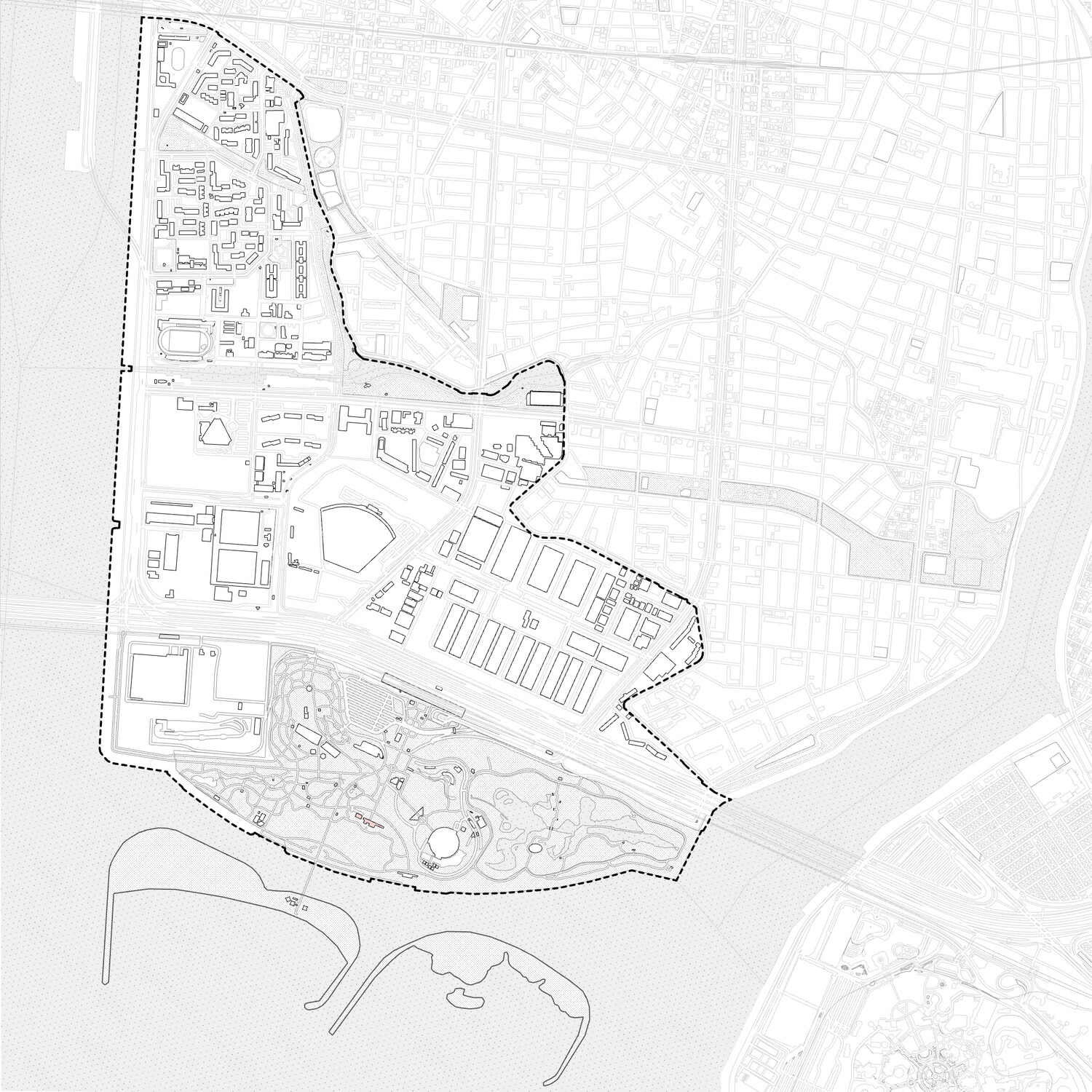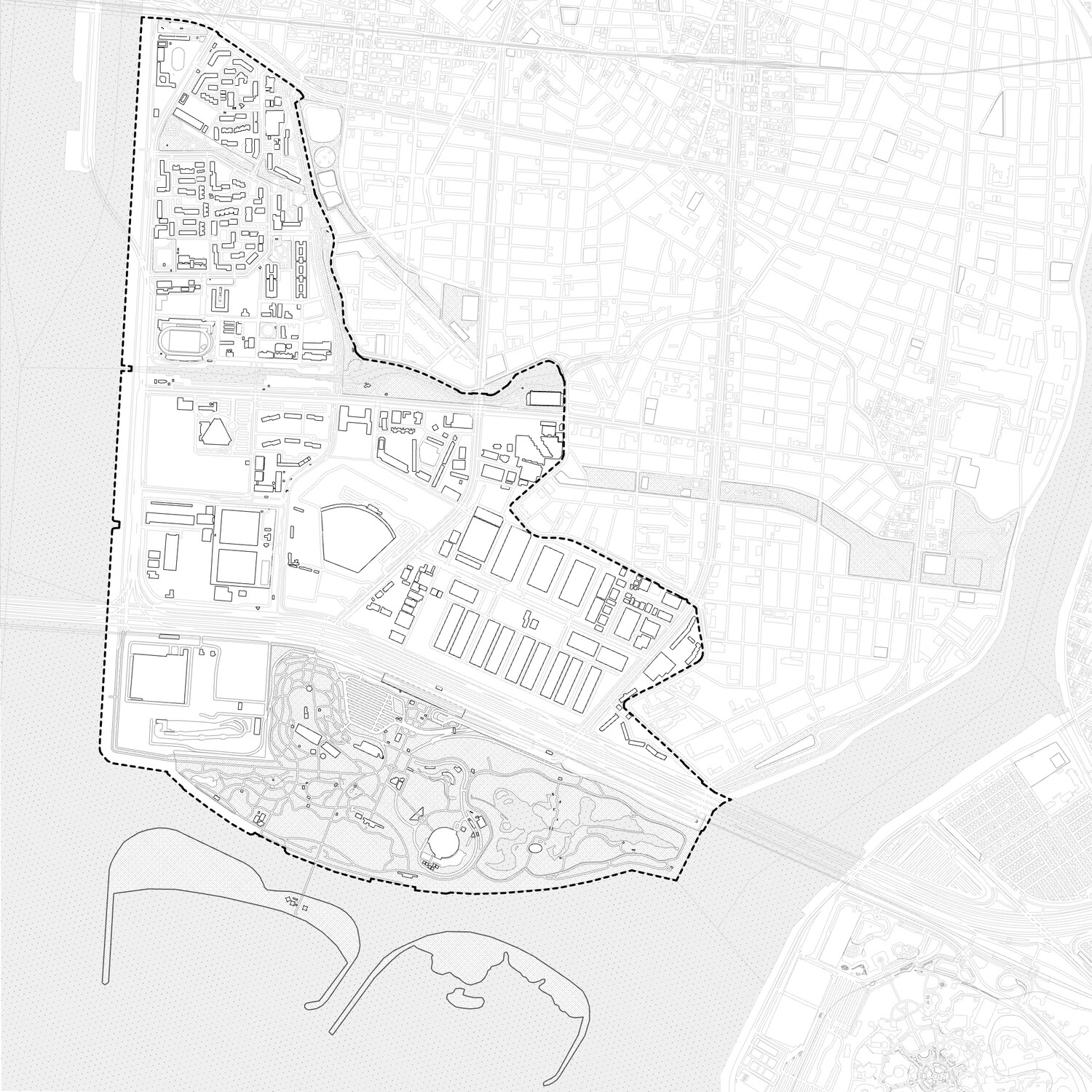 Kasai Rinkai Koen
Kasai Rinkai Park was the first reclamation project in Tokyo Bay intended to restore the waterfront ecology. Nearly a third of the park is a designated bird sanctuary, and one of the two artificial beaches to the south is a conservation zone off-limits to humans.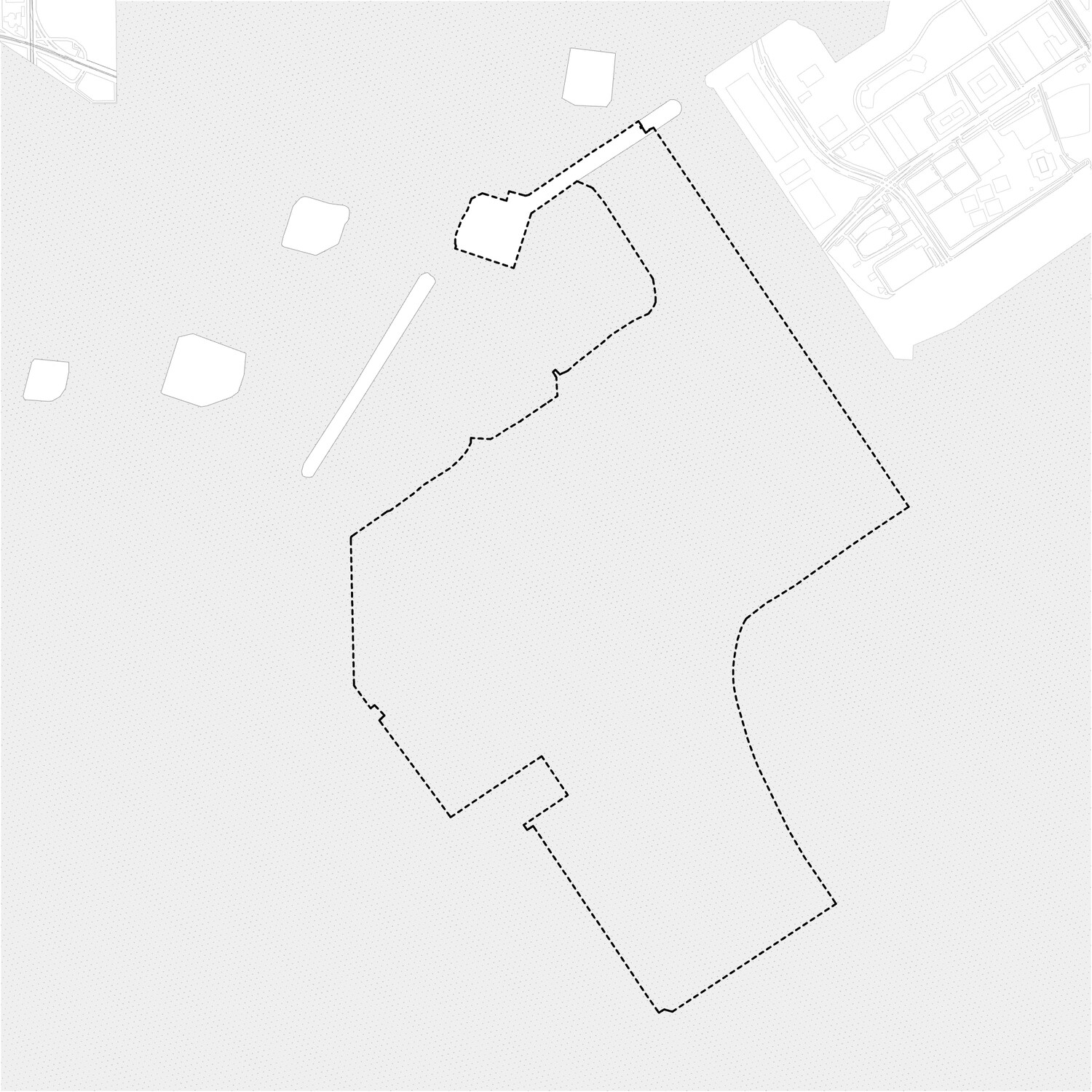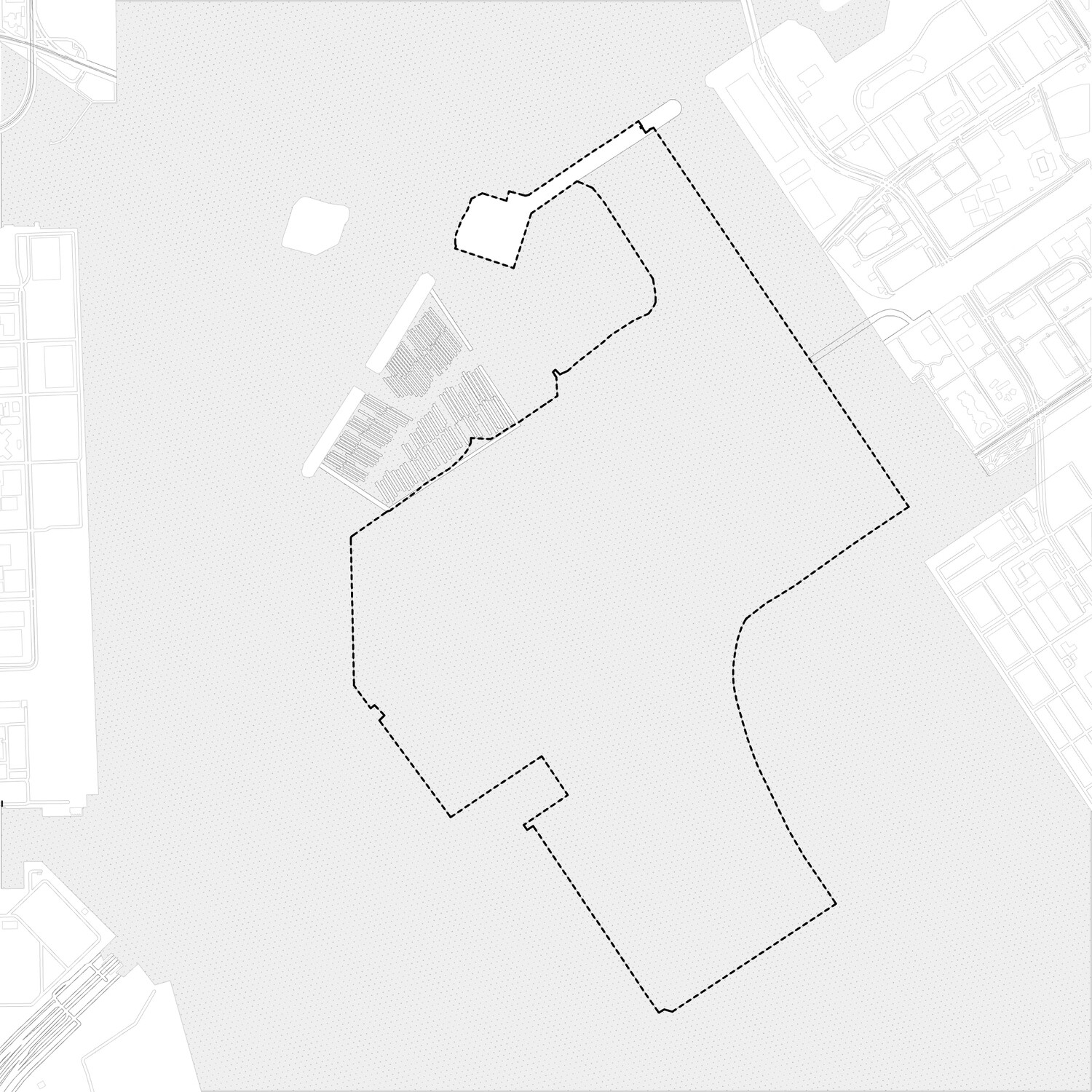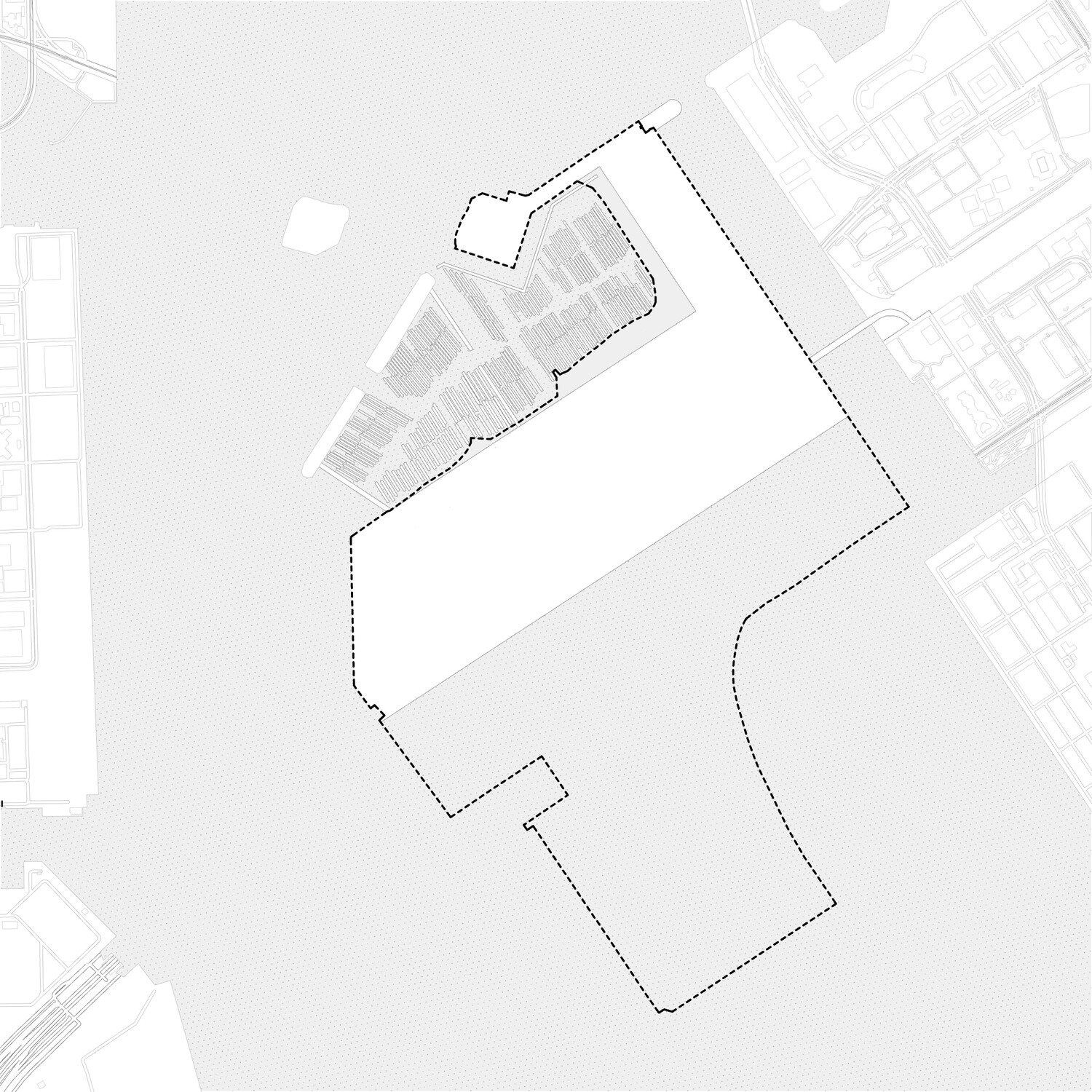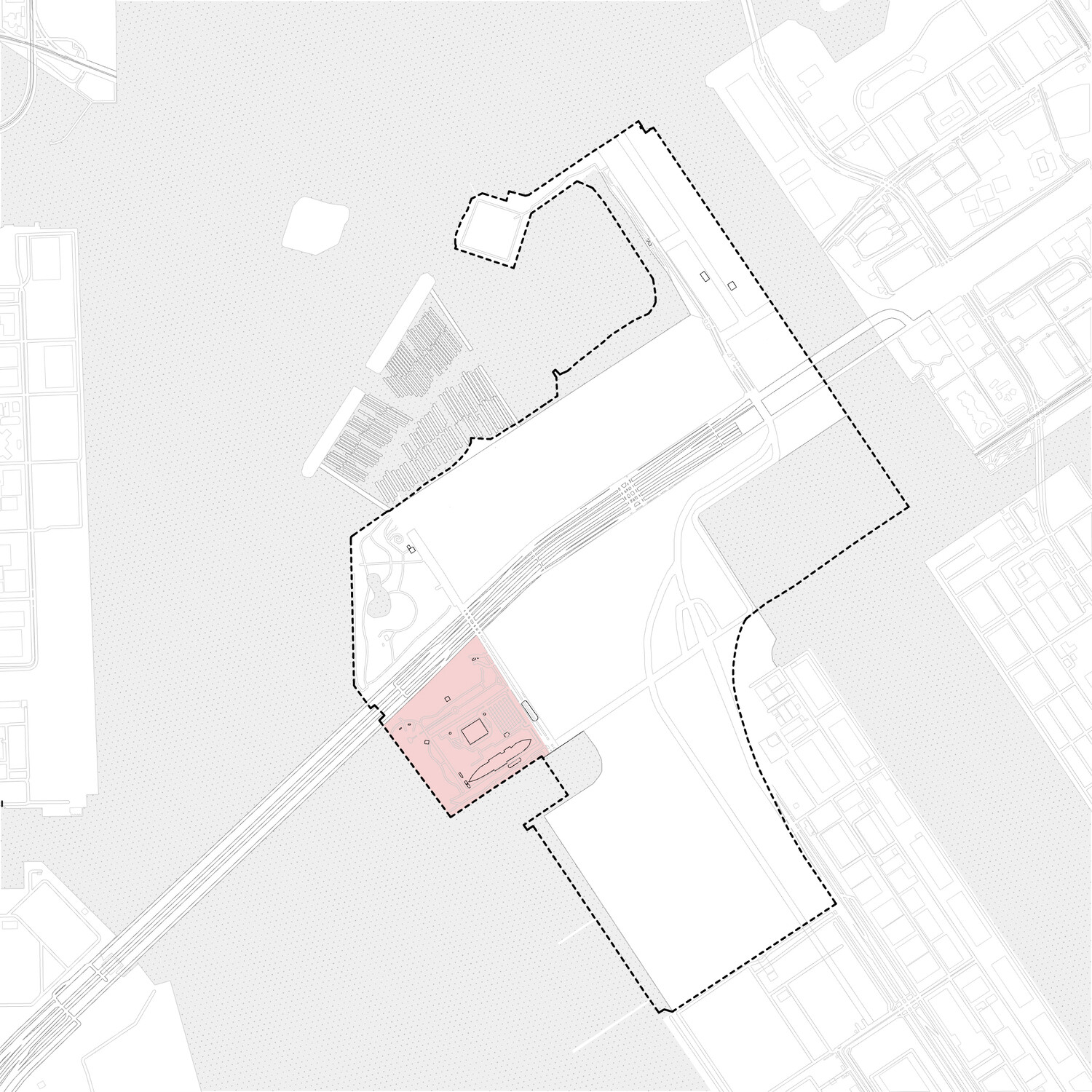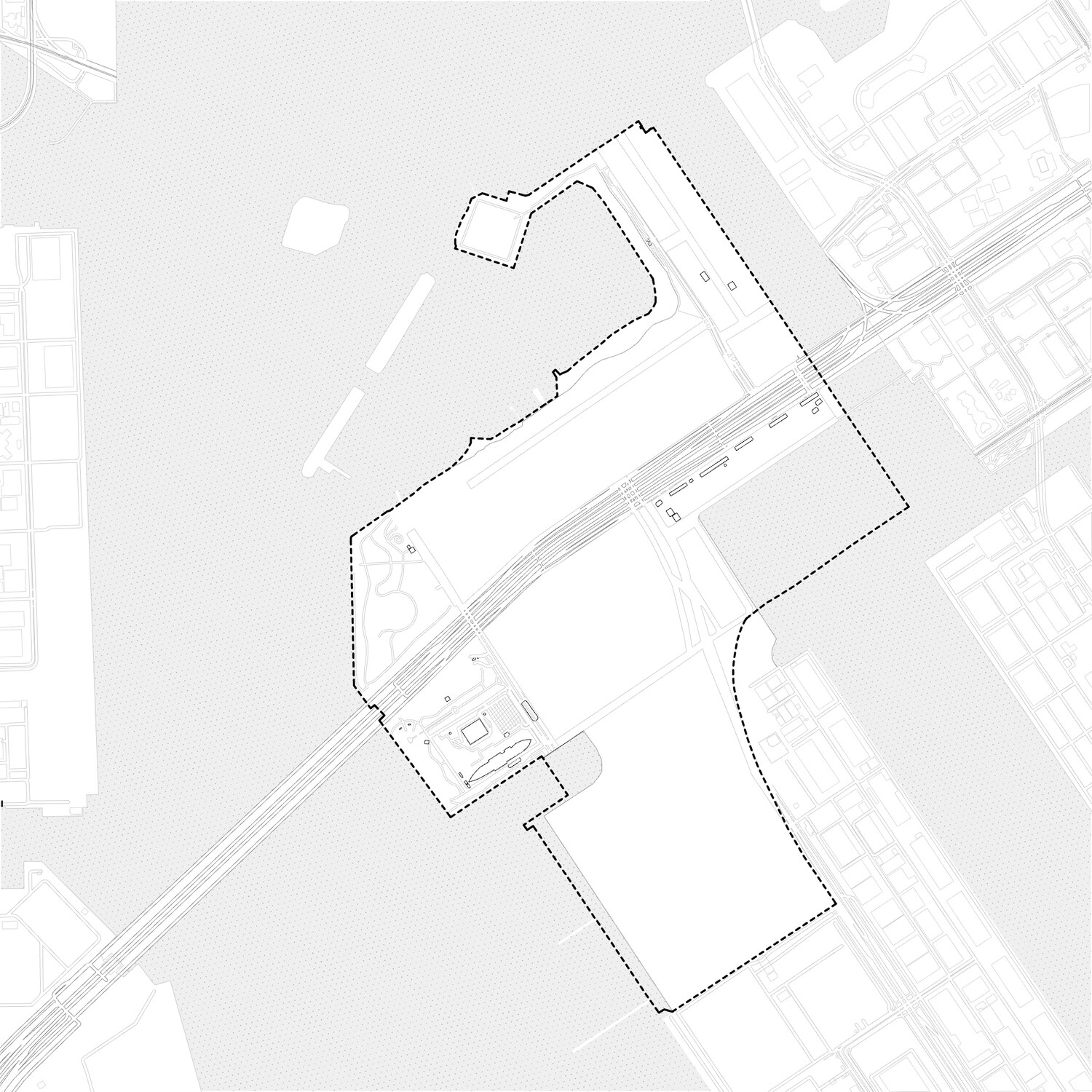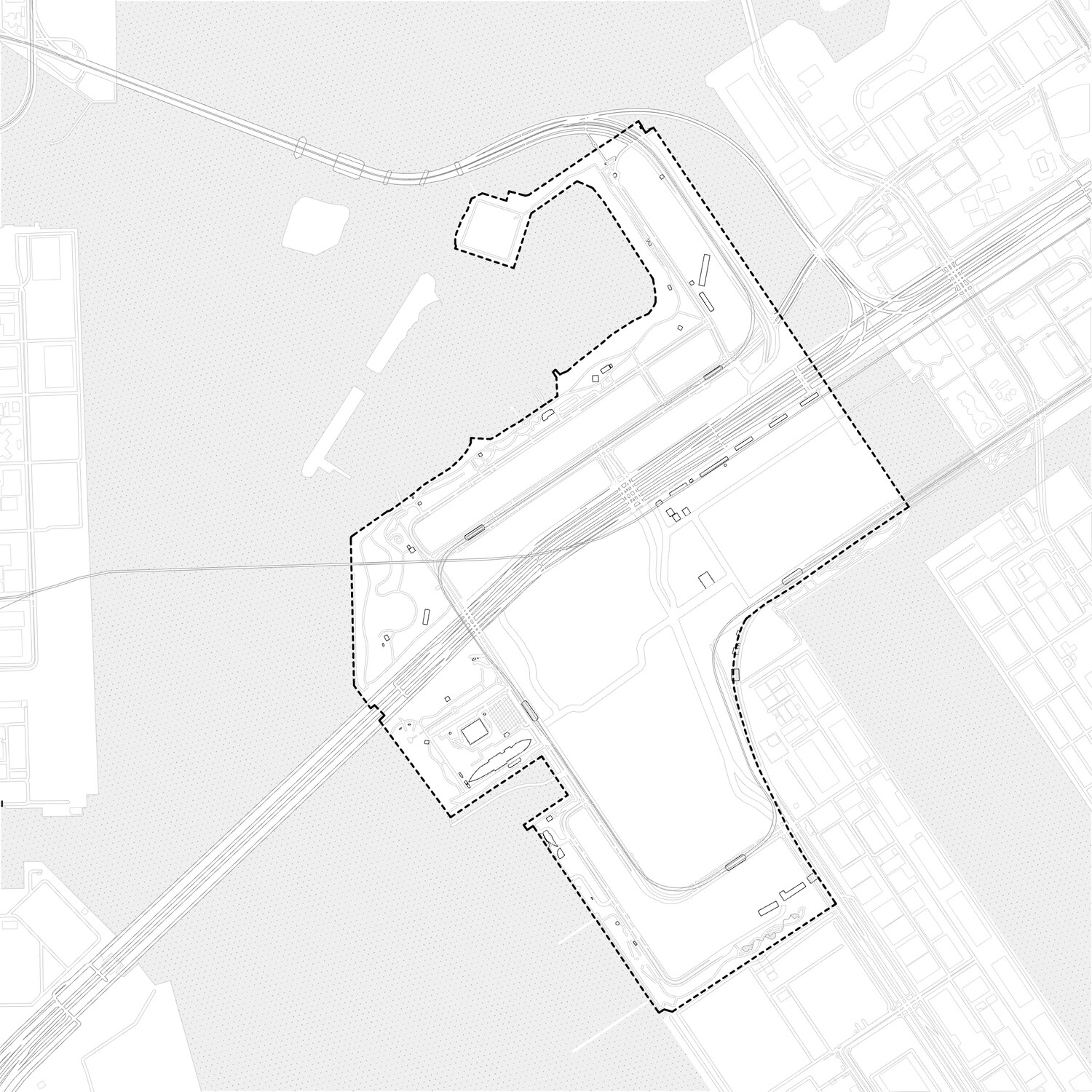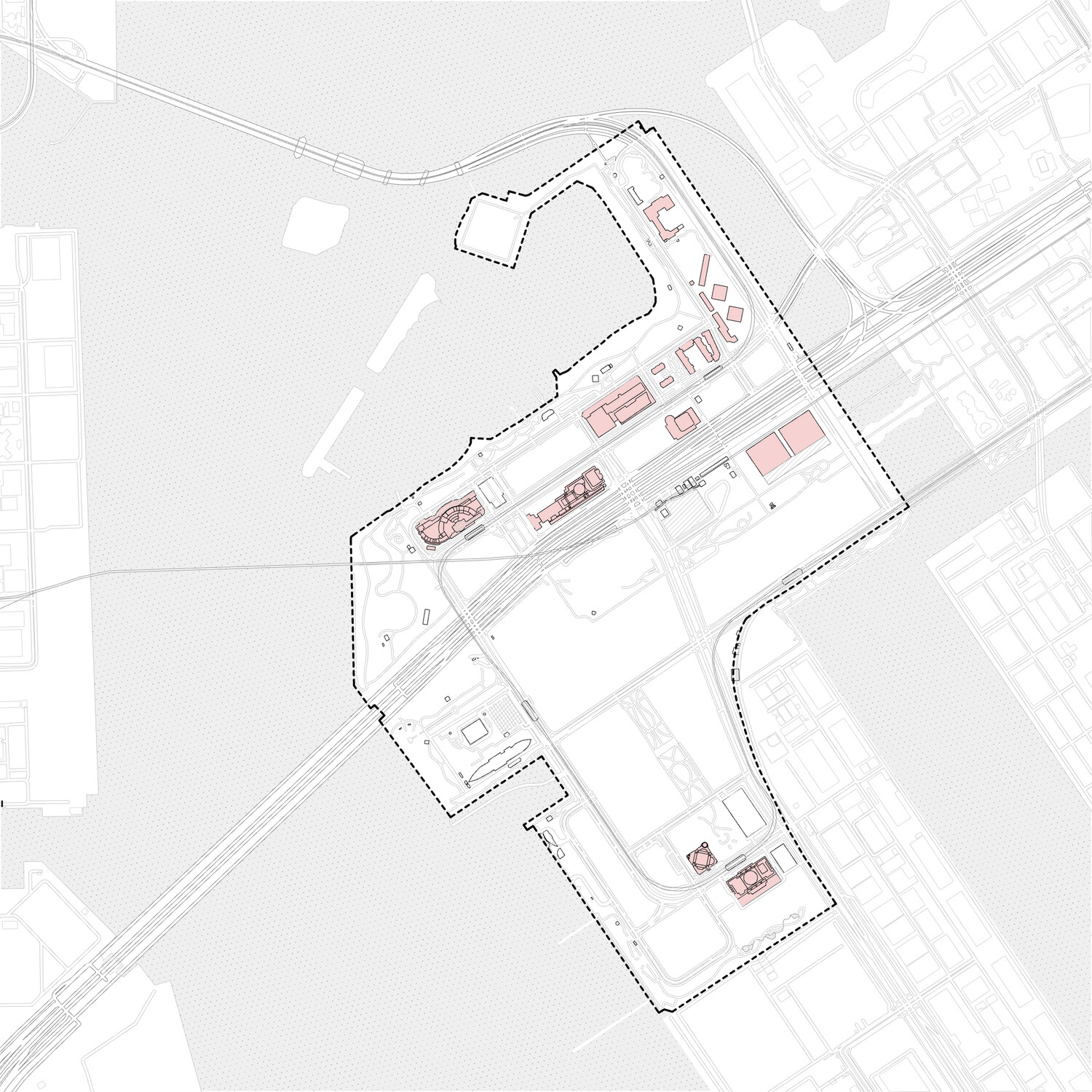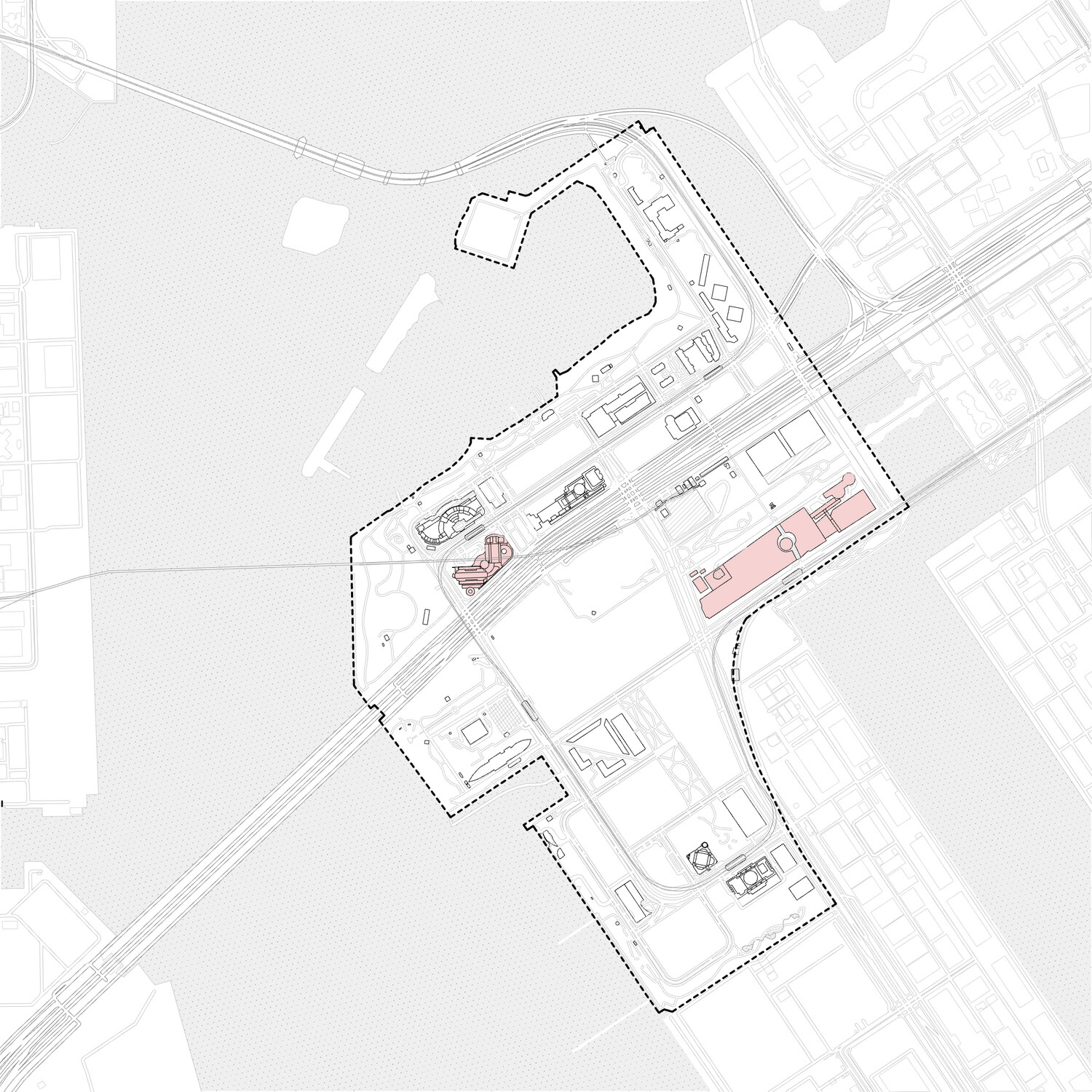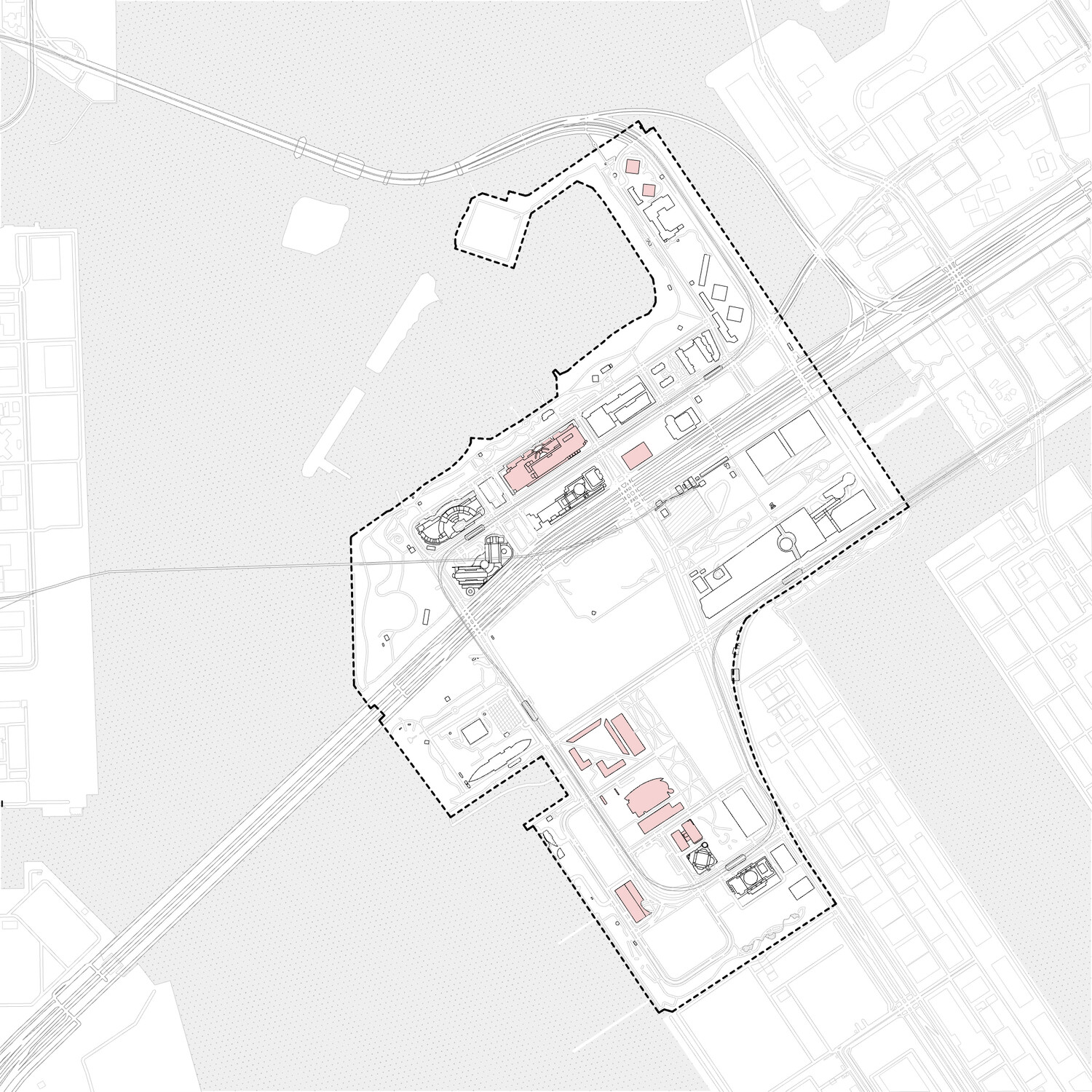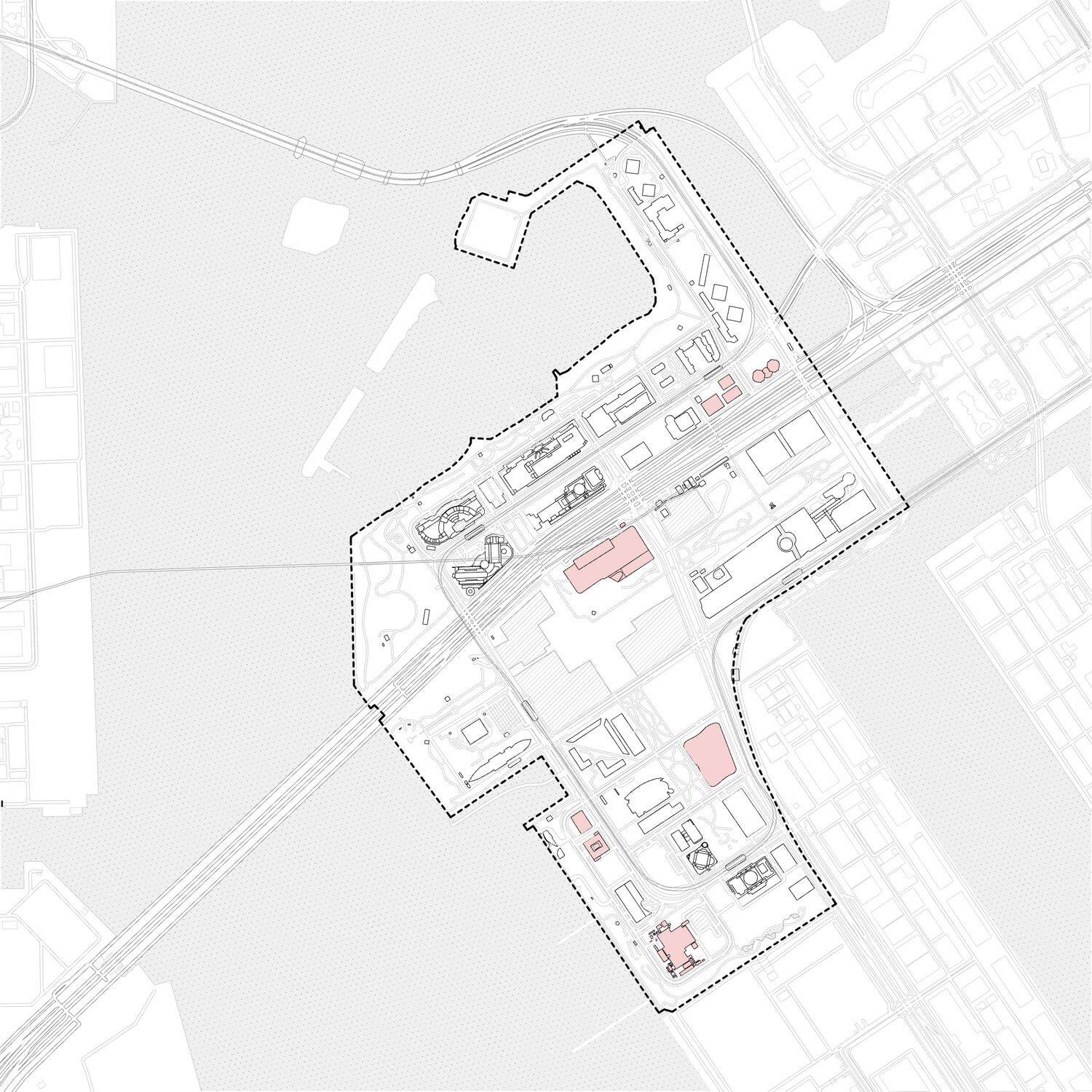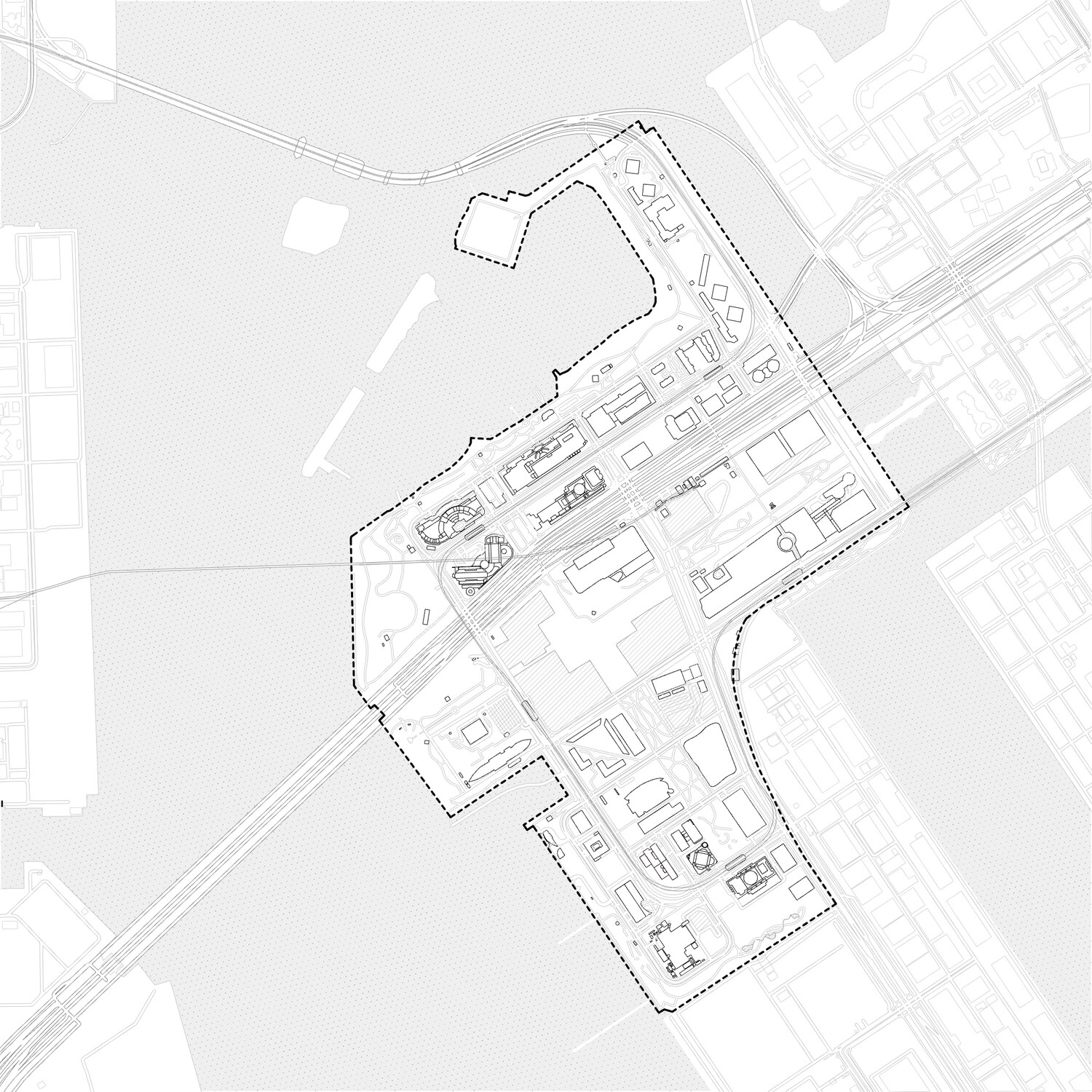 Odaiba
Odaiba began as a lumber yard constructed between a chain of Edo-era defensive battery islands. Reclamation was completed in the 1970s, and the area has since developed as a tourist precinct with hotels, theme parks, and shopping centers. Kenzo Tange's futuristic Fuji TV Headquarters, built thirty-five years after his proposed master plan for Tokyo Bay, looms over the area.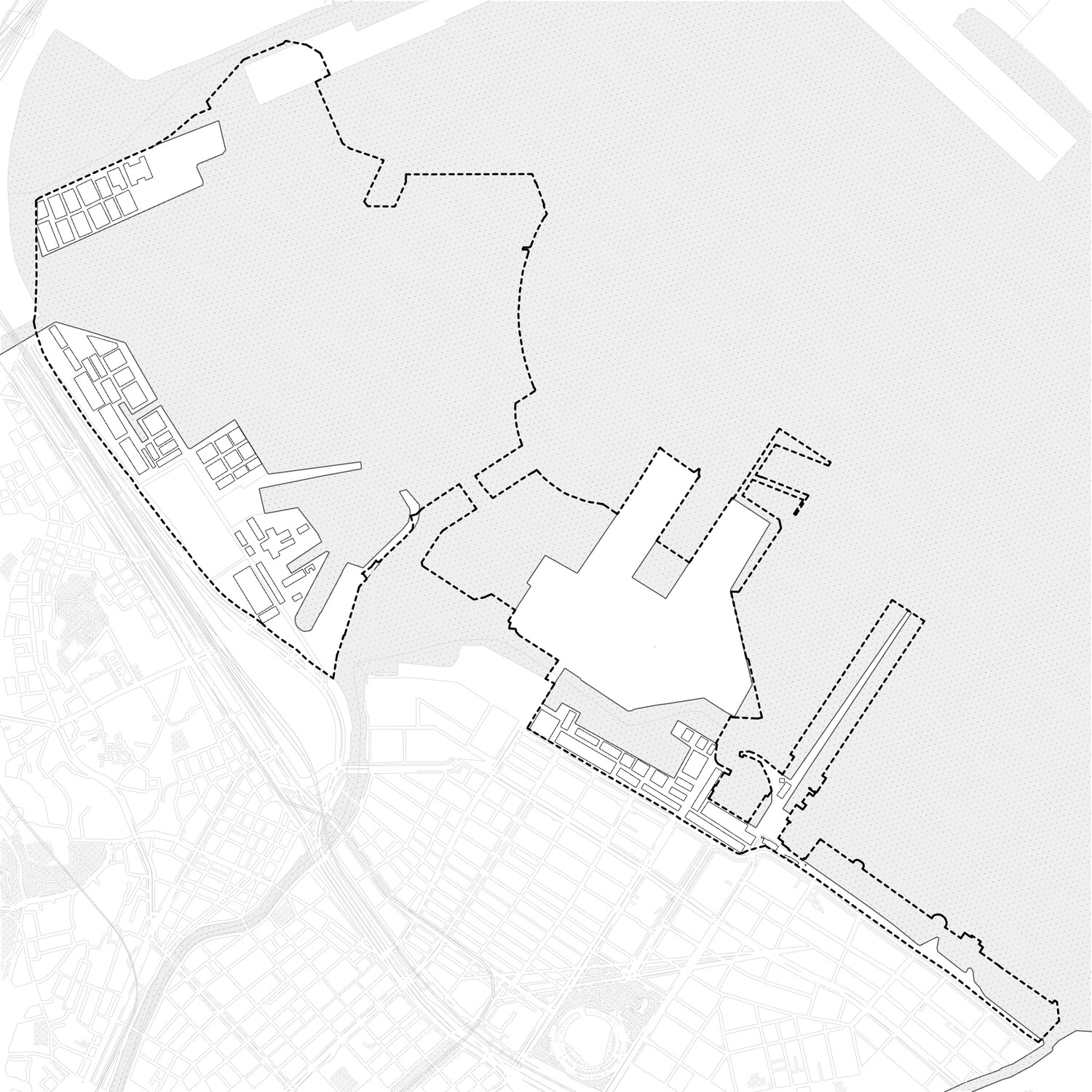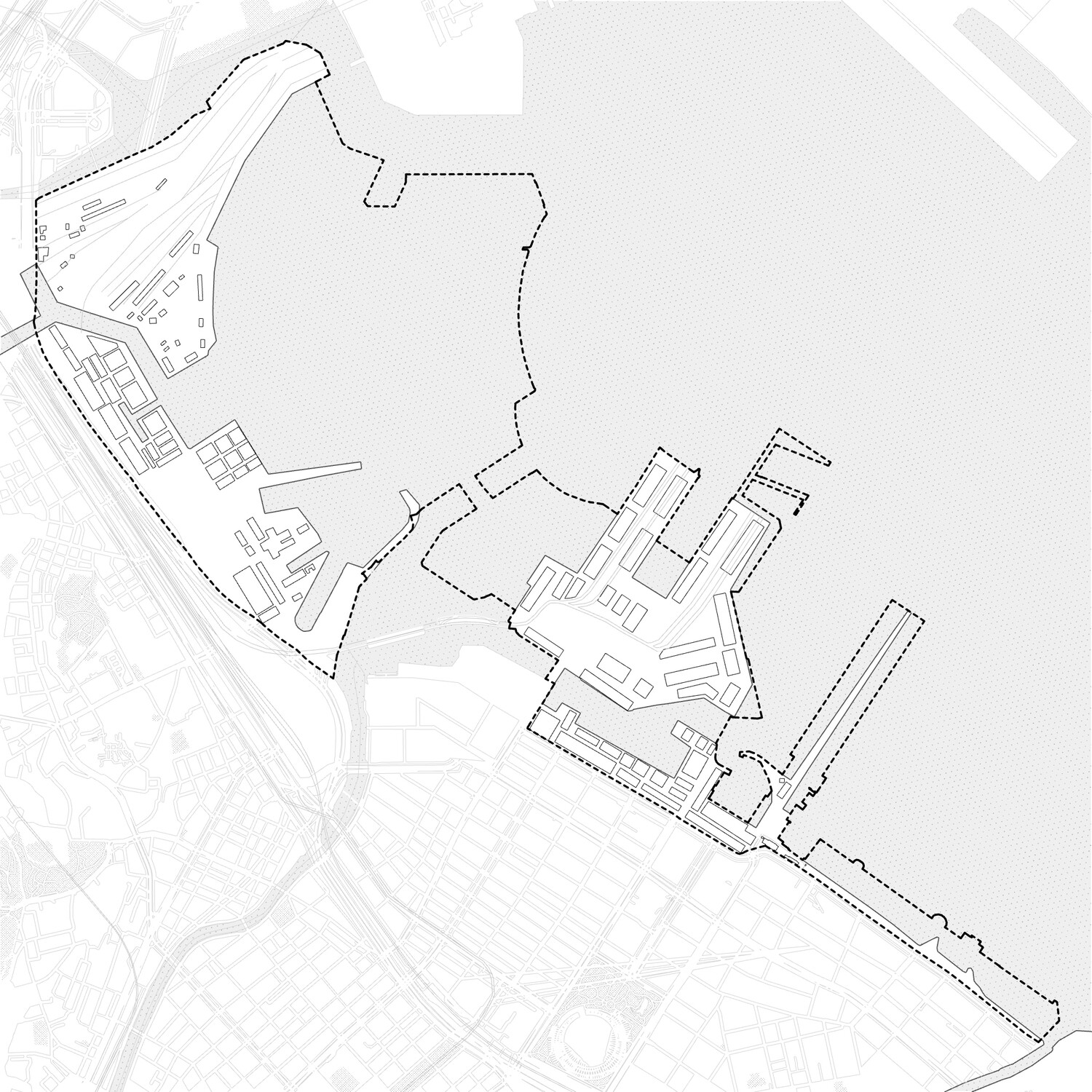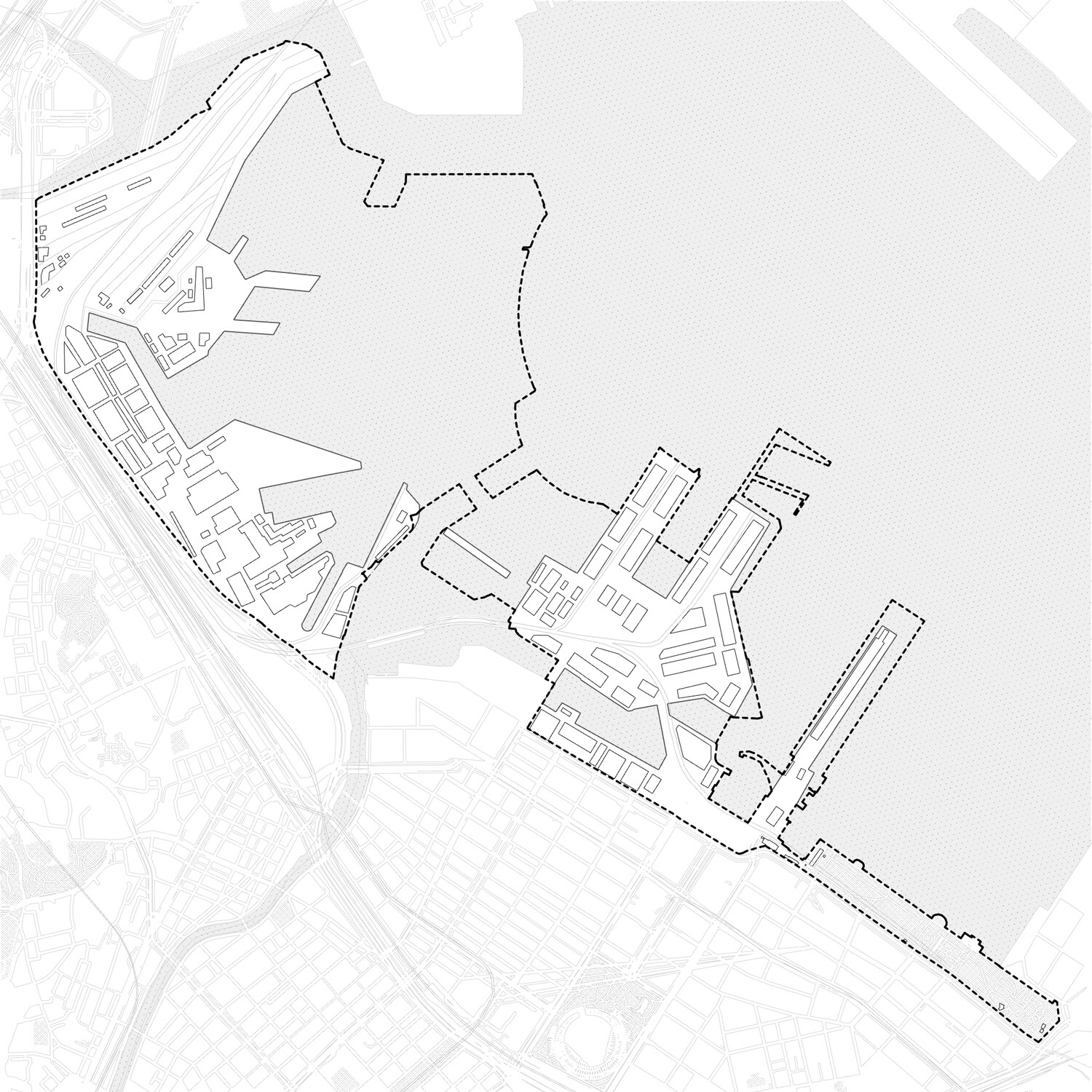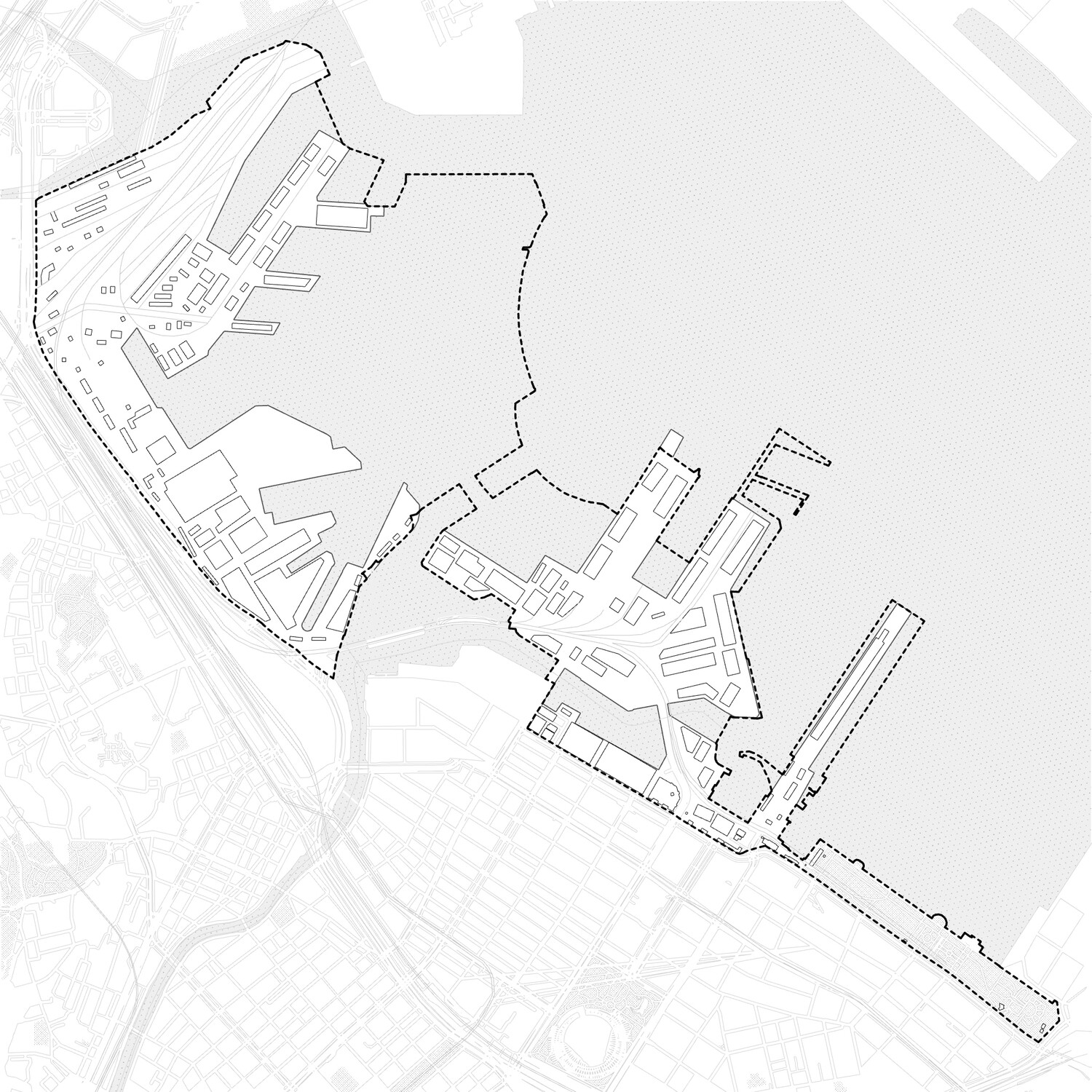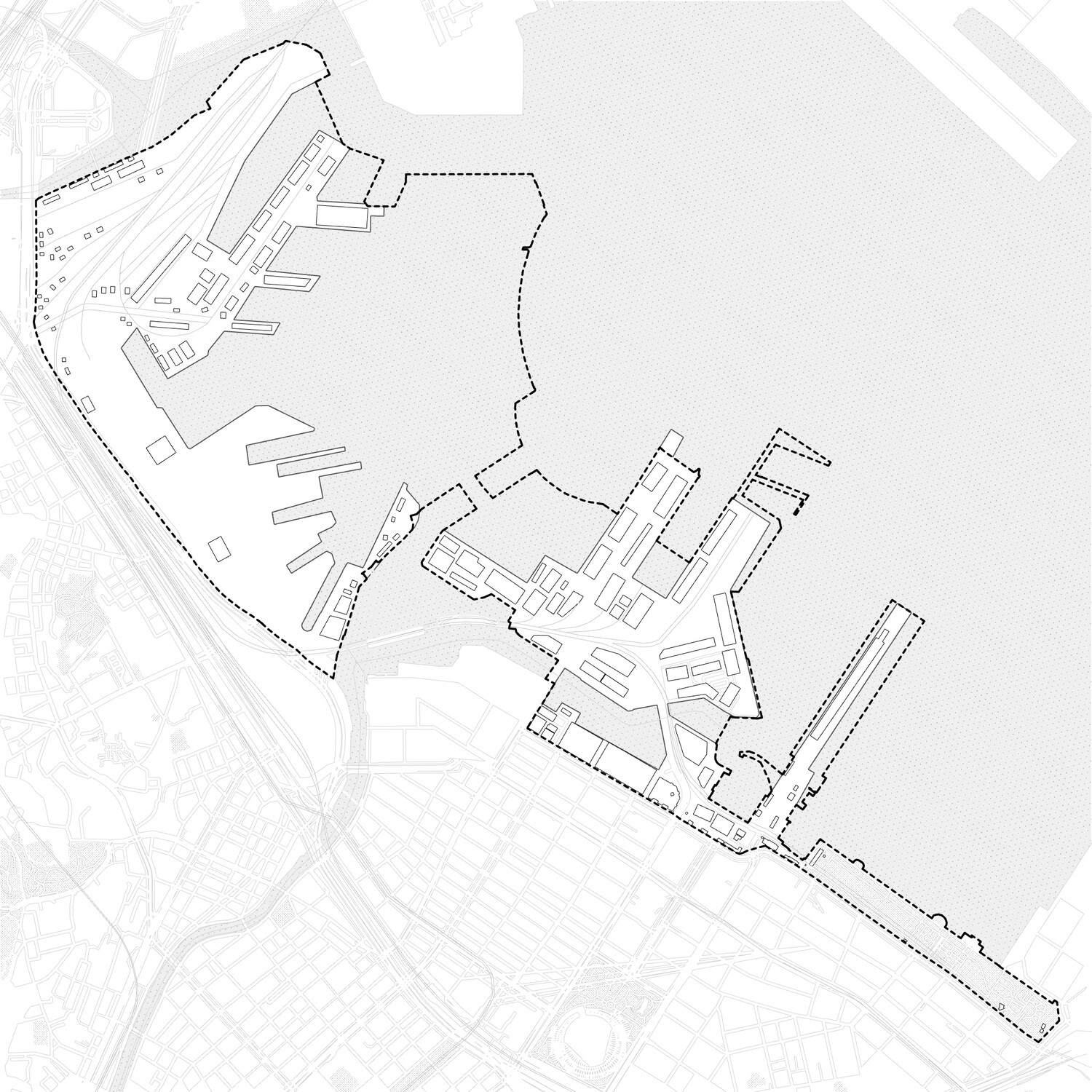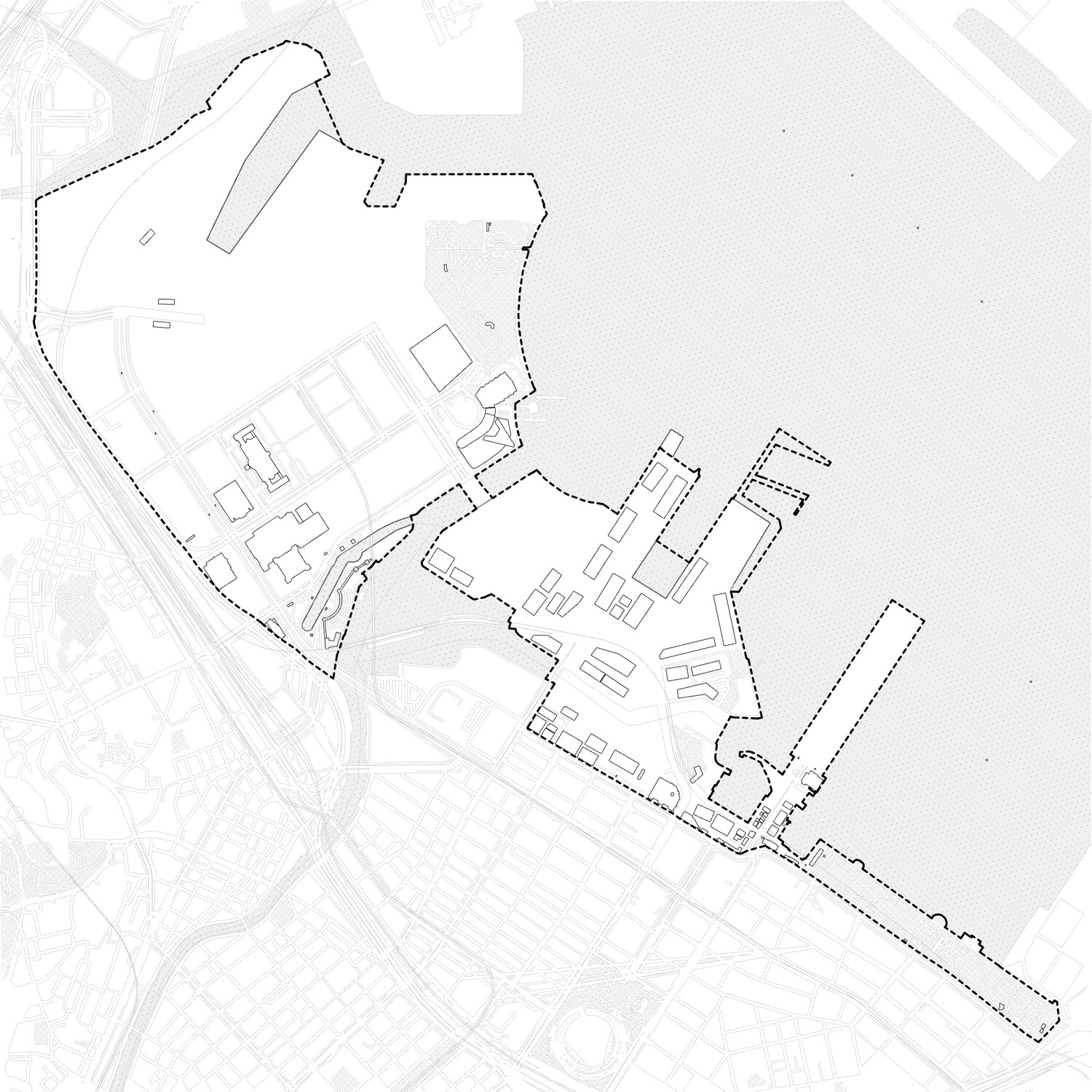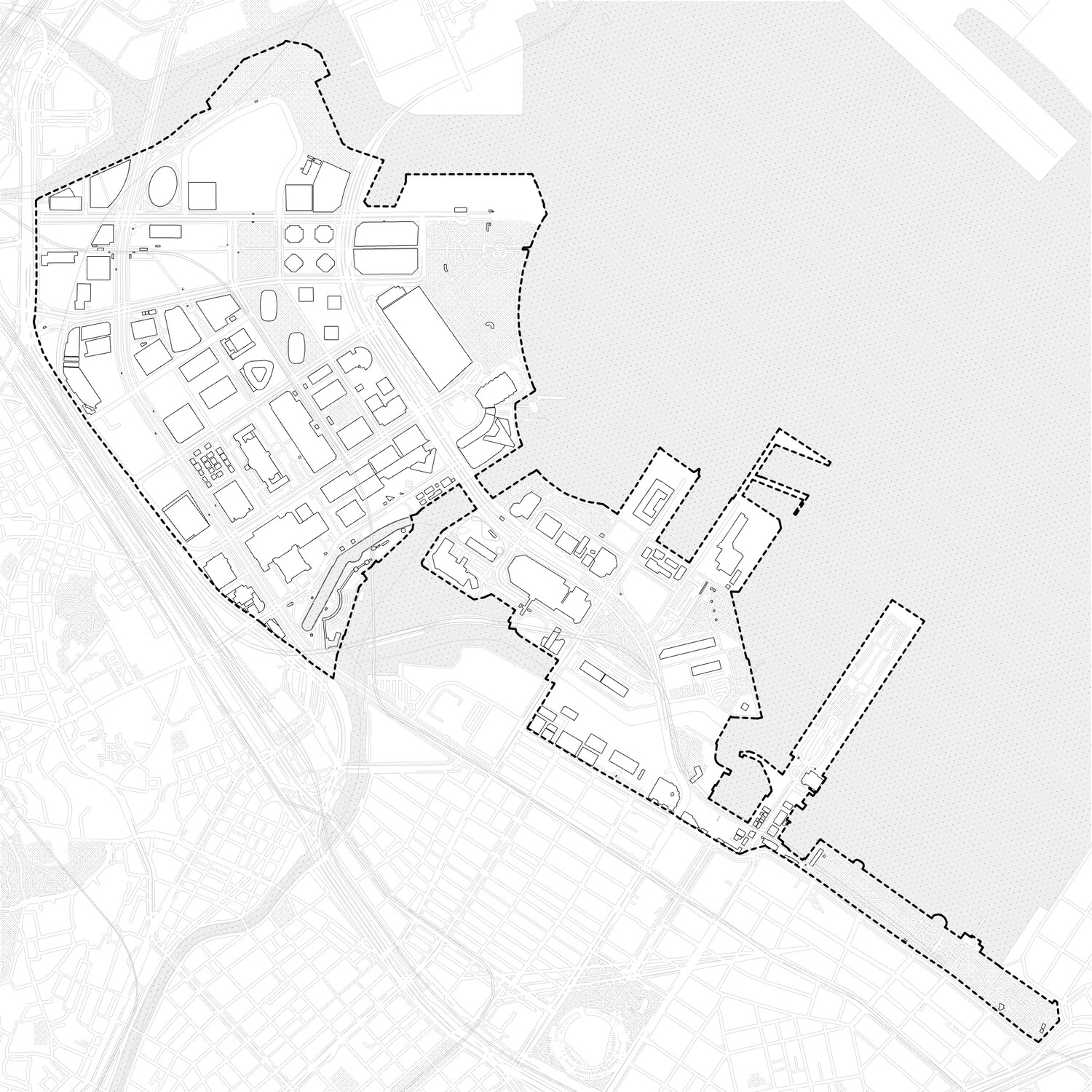 Minatomirai
The Minatomirai area was a large shipyard for Mitsubishi Heavy Industries until the 1980s, when development transformed it into a new city center. The 1980s and 90s saw many new developments in Minatomirai. The area is now flourishing as one of Yokohama's important business cores.