The Japanese Boulevard
Boulevards play an important role in the transportation networks of Japanese cities, but how do they function as public spaces? Shaped by diverse forms of organization, occupation, and use, boulevards are both paths and destinations—places where urban life unfolds.
Every major Japanese city is crisscrossed by boulevards, those major streets that carry traffic and delineate neighborhoods. But despite their physical prominence, boulevards play little role in the discourse of Japanese urbanism. What does this contradiction imply? Are boulevards unimportant to the experience of the Japanese city, or have they simply been neglected?
When we imagine a Japanese city scene, we are likely to call to mind a quiet residential alley (roji), a narrow shopping street (shotengai), or a secluded shrine. In Paris, by contrast, boulevards are considered defining features not only of the city, but also of the character of its residents. Tomes are devoted to Baron Haussmann's creation of the boulevards and their social, economic, political, and aesthetic implications. The research that follows argues that Japanese boulevards, also significant public spaces, are worthy of the same close examination.
We have selected and profiled six important Japanese boulevards here for their diversity in scale, function, and composition. These boulevards shape the daily experiences of millions of pedestrians, cyclists, drivers, and transit users. They also provide space for recreation, shopping, public art, and events. The drawings reveal these diverse forms of organization and occupation. They also illustrate how attitudes toward boulevard planning have shifted gradually over time.
From Kyoto's thousand-year-old Karasuma boulevard to Tokyo's recently completed Kanni boulevard, this type of infrastructure has gradually become more regimented and dominated by automobiles. But with plans underway for the transformation of Osaka's Midosuji boulevard, among others, the future of these important urban features is contested. Should boulevards expedite the movement of cars, or should they be repurposed as shared gathering places? This investigation brings boulevards into conversation with other, more recognizable elements of the Japanese cityscape to help influence these important debates.
In the nineteenth century, boulevards played a role in defining the cultural and civic life of Edo (now Tokyo) and Paris, two metropolises of the early modern world. Representations of both cities in art give us a sense of how urban space influenced the subjectivity of their inhabitants. From the secure confines of the voyeur's perch, one can watch the bustle of modern life unfold on the boulevards below. In Utagawa Hiroshige's view of Suruga-cho, pedestrians dominate the scene. In Camille Pissarro's painting of Boulevard Montmartre, by contrast, much of the street is occupied by speeding carriages, appearing closer to the car-controlled boulevards of today.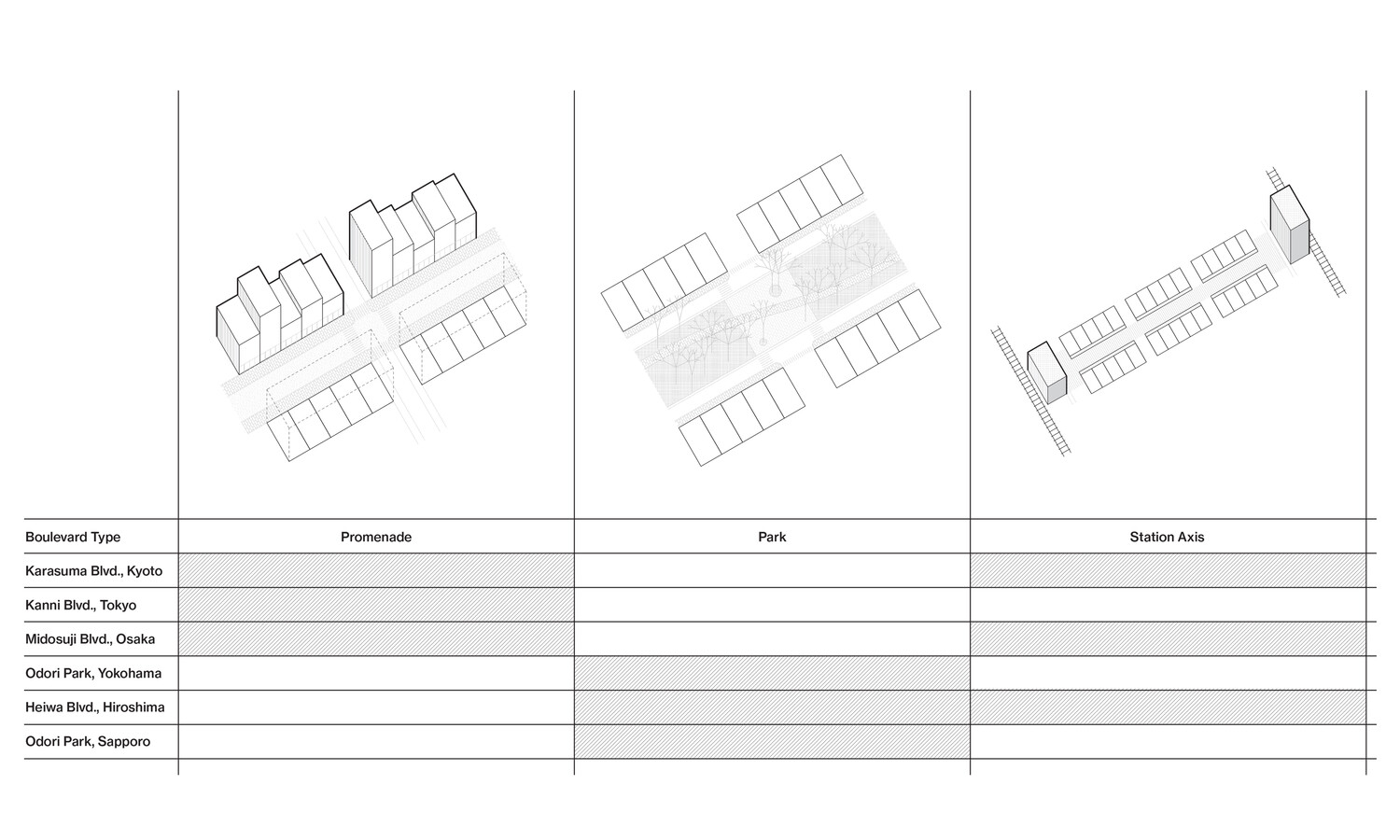 Boulevard Typology
Three distinct types emerged from the analysis of these boulevards: the promenade, the park, and the station axis. Promenades are defined by the interface between the sidewalk and the storefront. Park boulevards contain central green spaces divorced from nearby buildings. A station axis orients travelers to central rail hubs. These categories help us understand the role of boulevards as public spaces, and not merely routes through the city.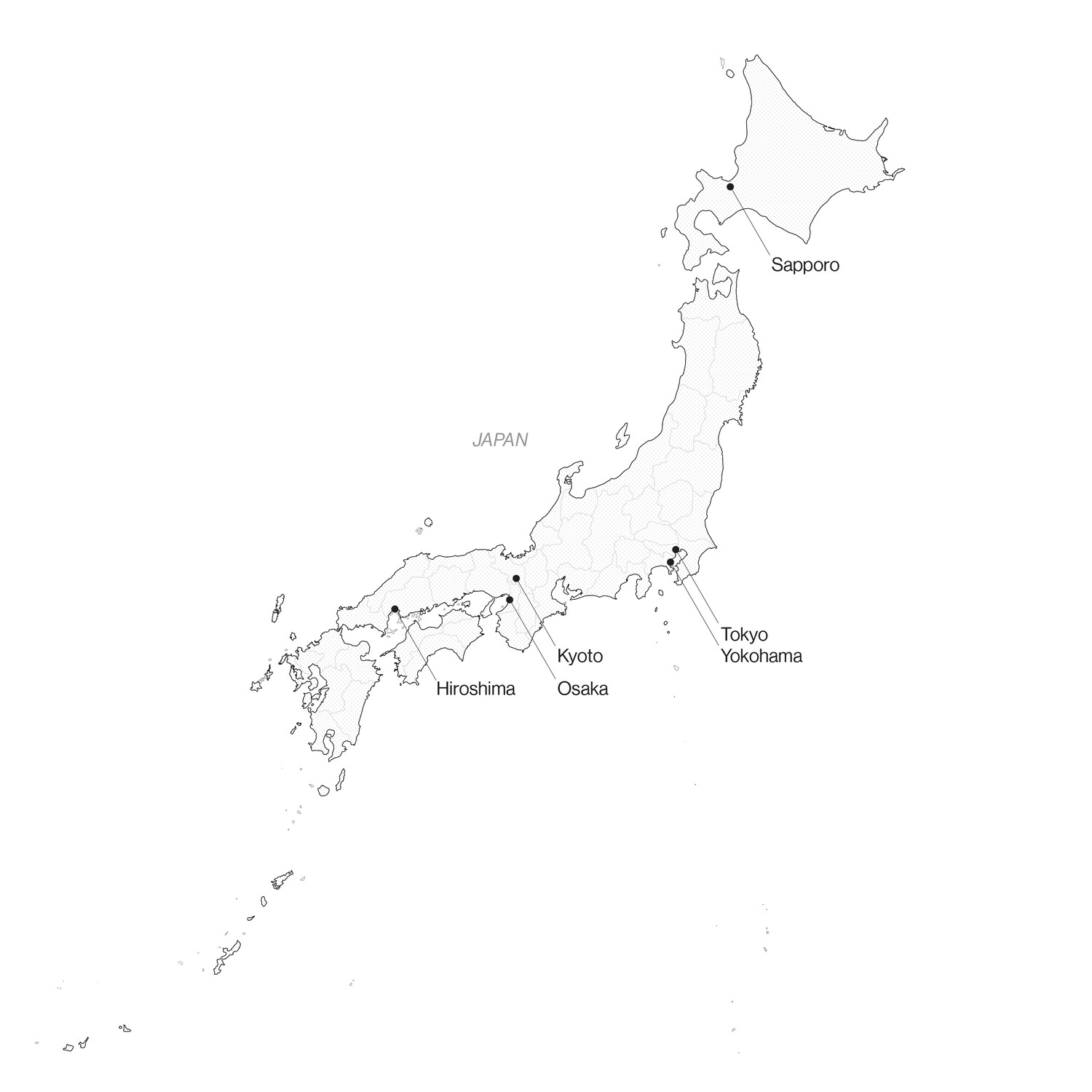 Map of Japan
The drawings below analyze significant examples from each of these six cities, illustrating the diversity of Japanese boulevards across space and time.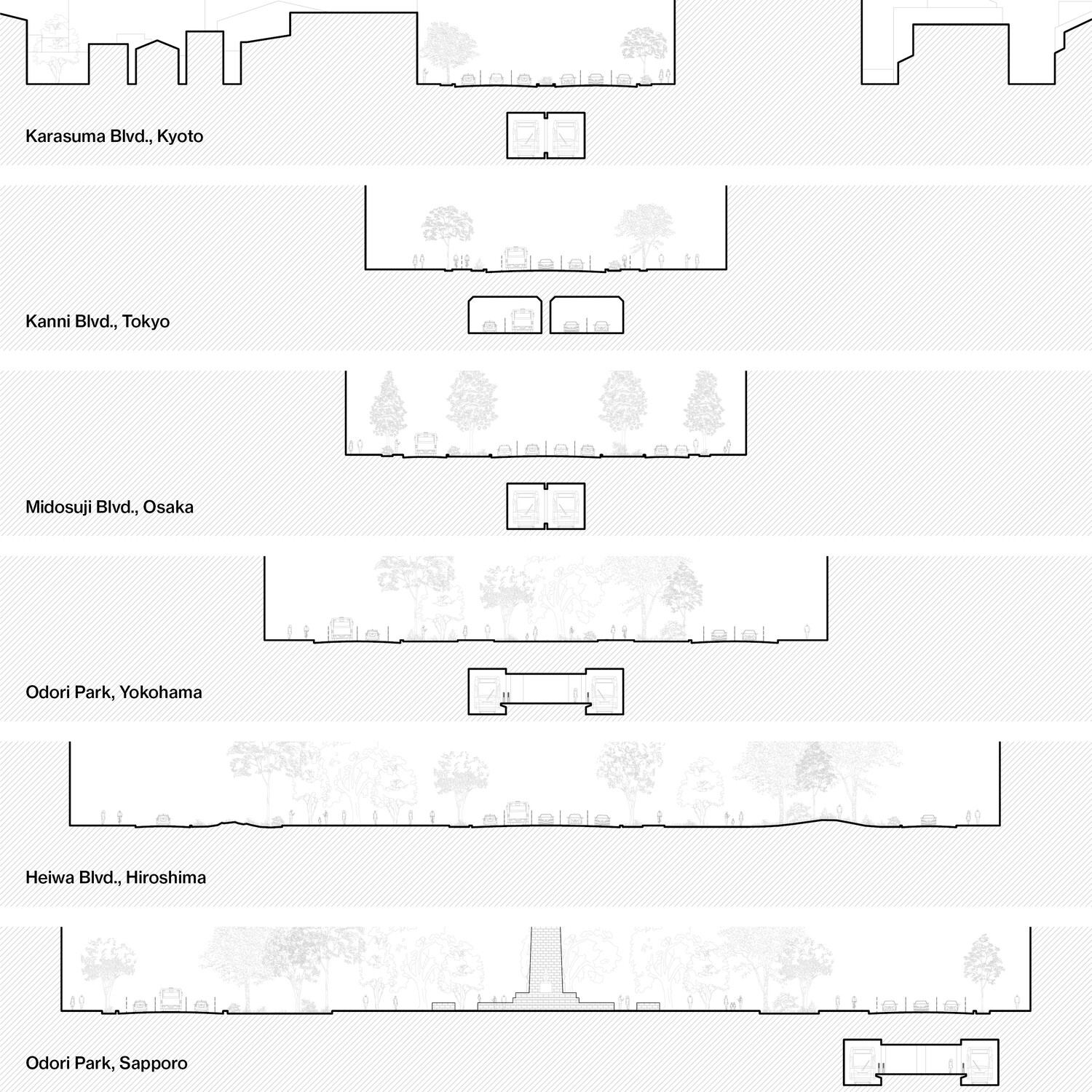 Comparison
Organizing the streets by width reveals not only the heterogeneous scale of these boulevards, but also the differing proportions of space occupied by paving, green space, and automobile traffic.
Karasuma-dori boulevard—Kyoto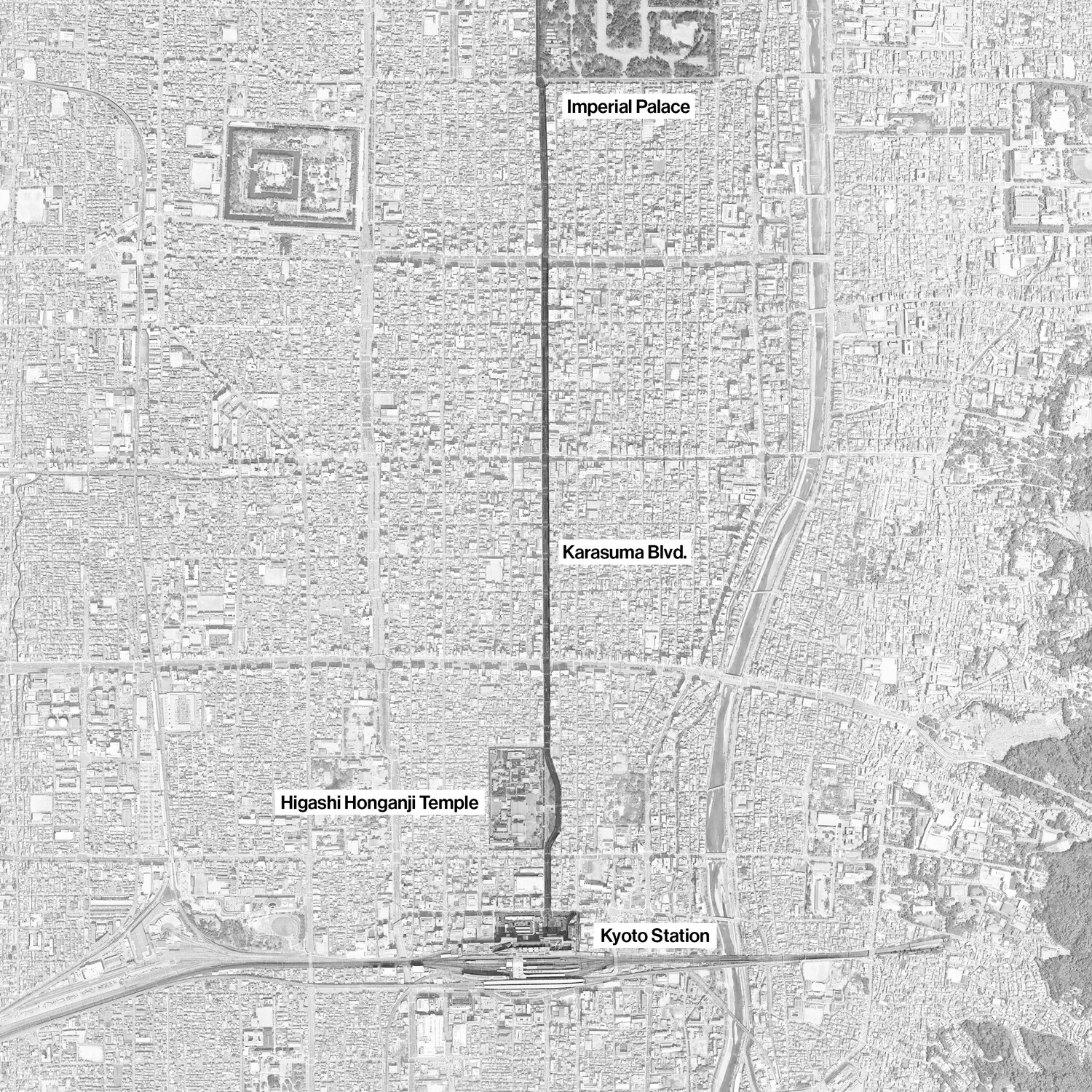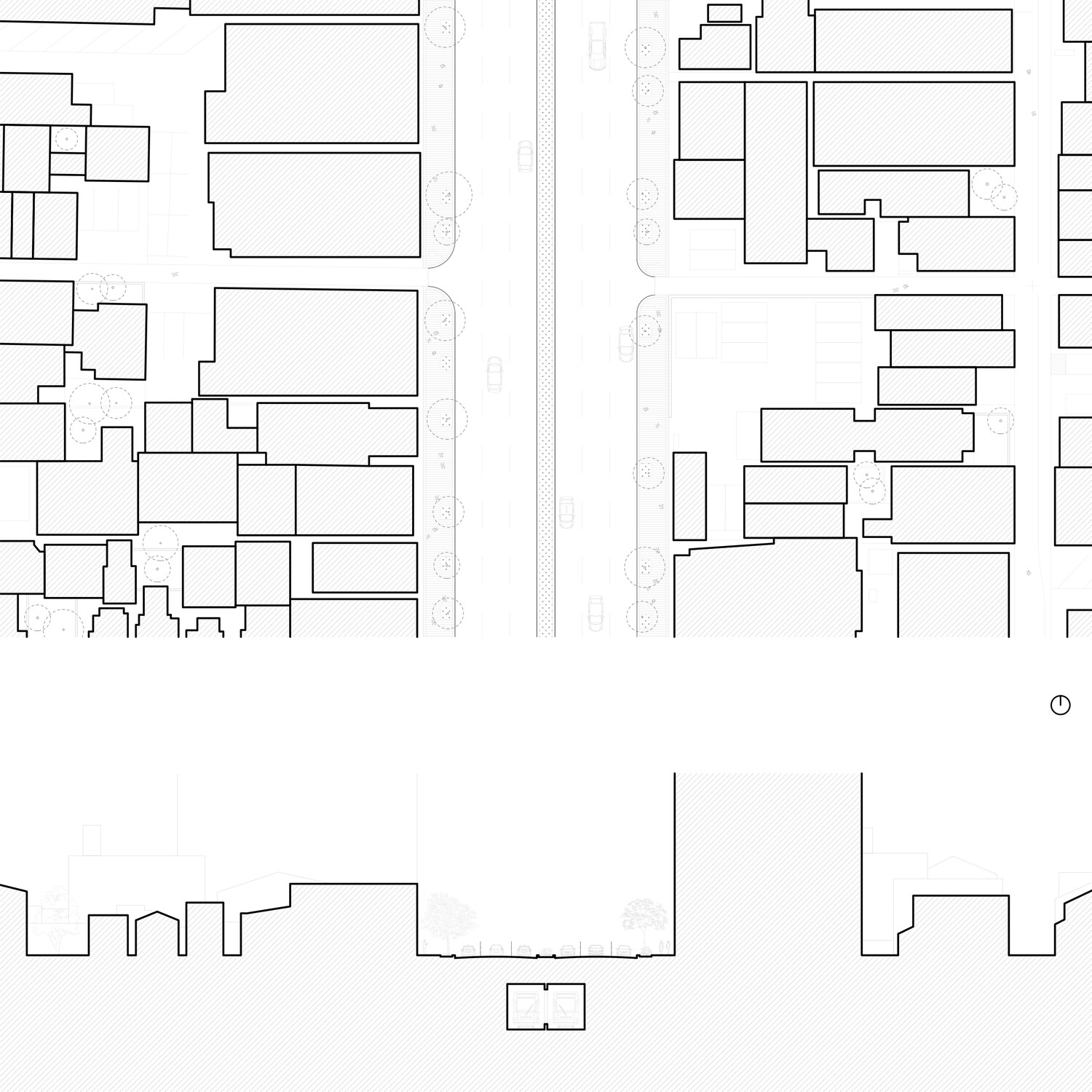 Midosuji boulevard—Osaka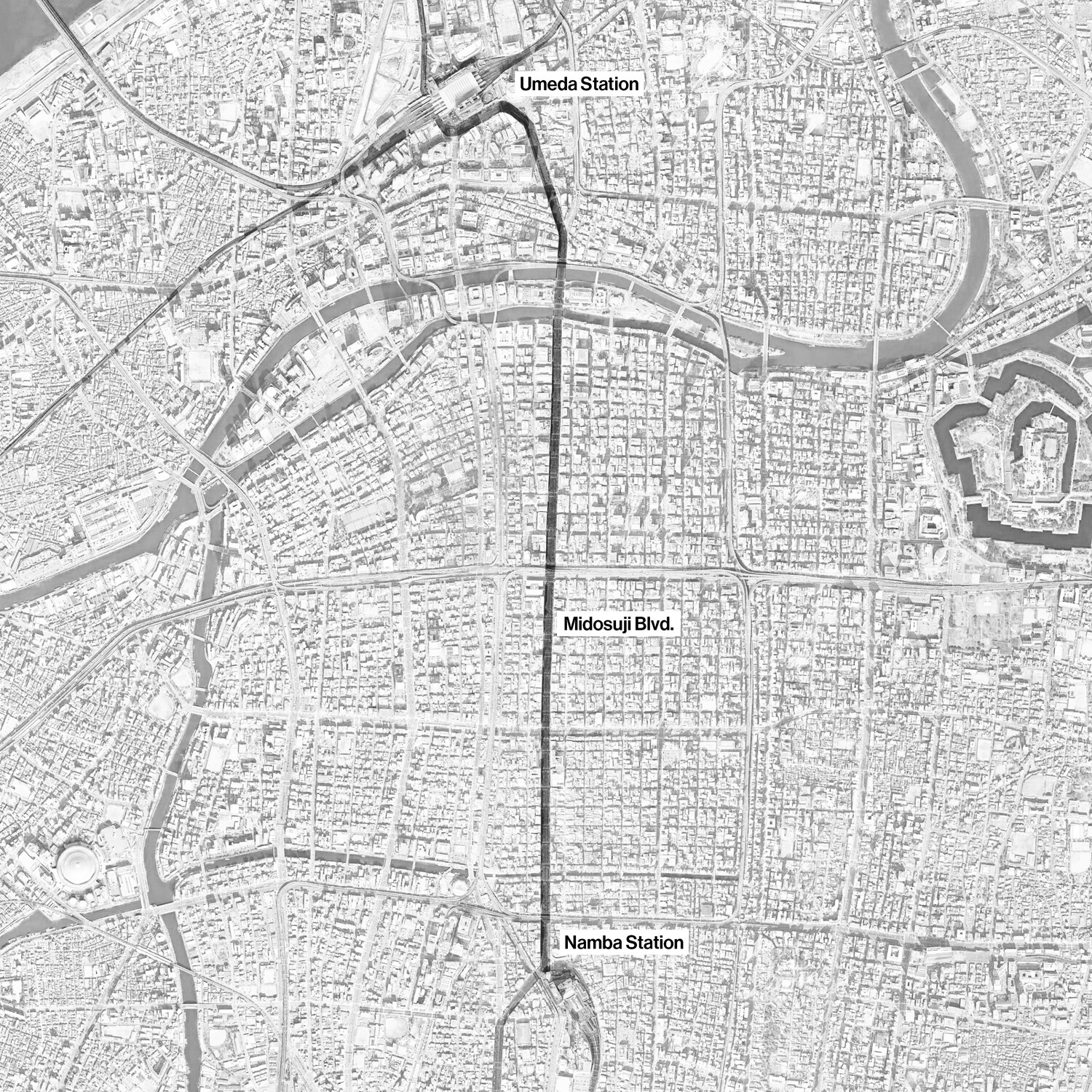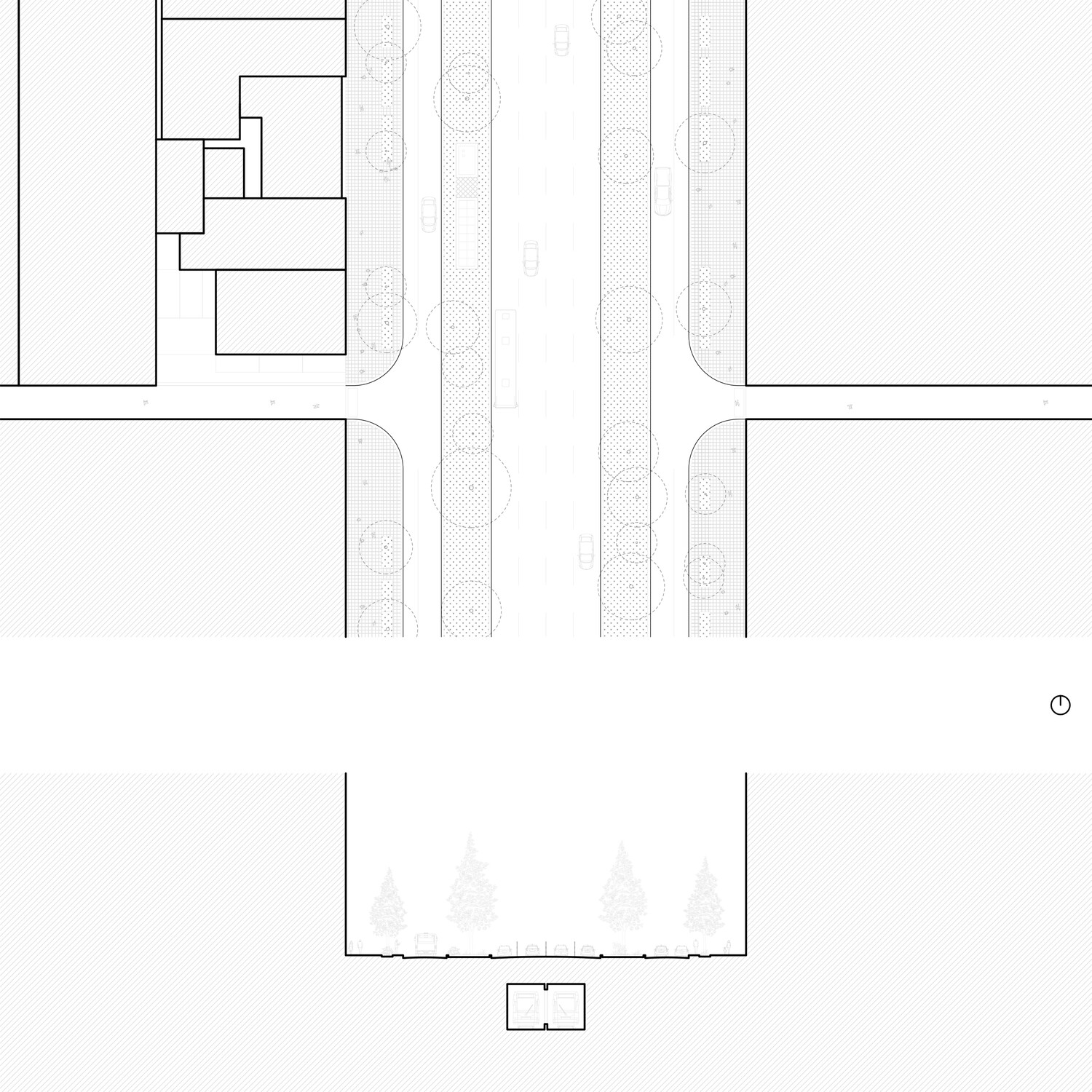 Sapporo O-dori Park—Sapporo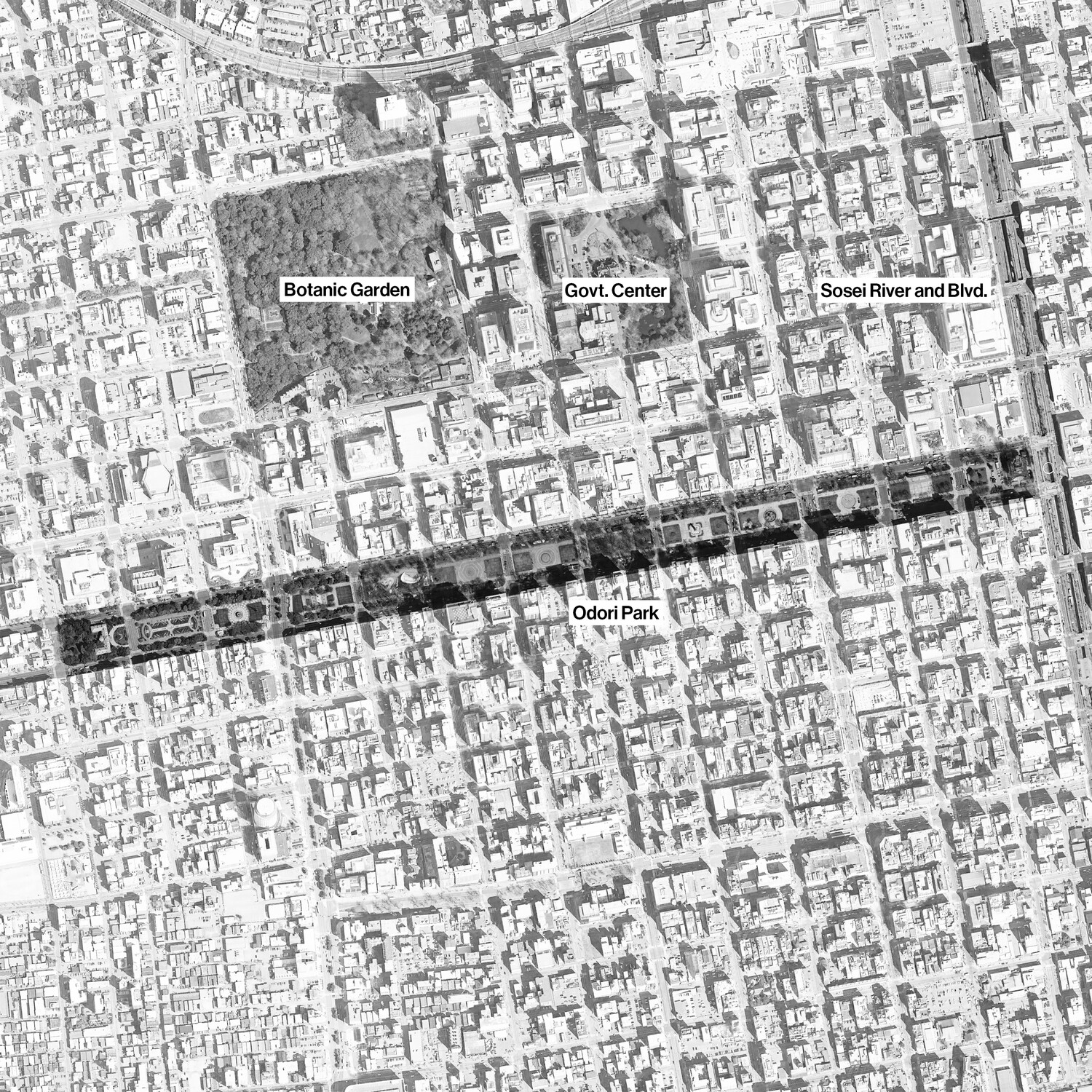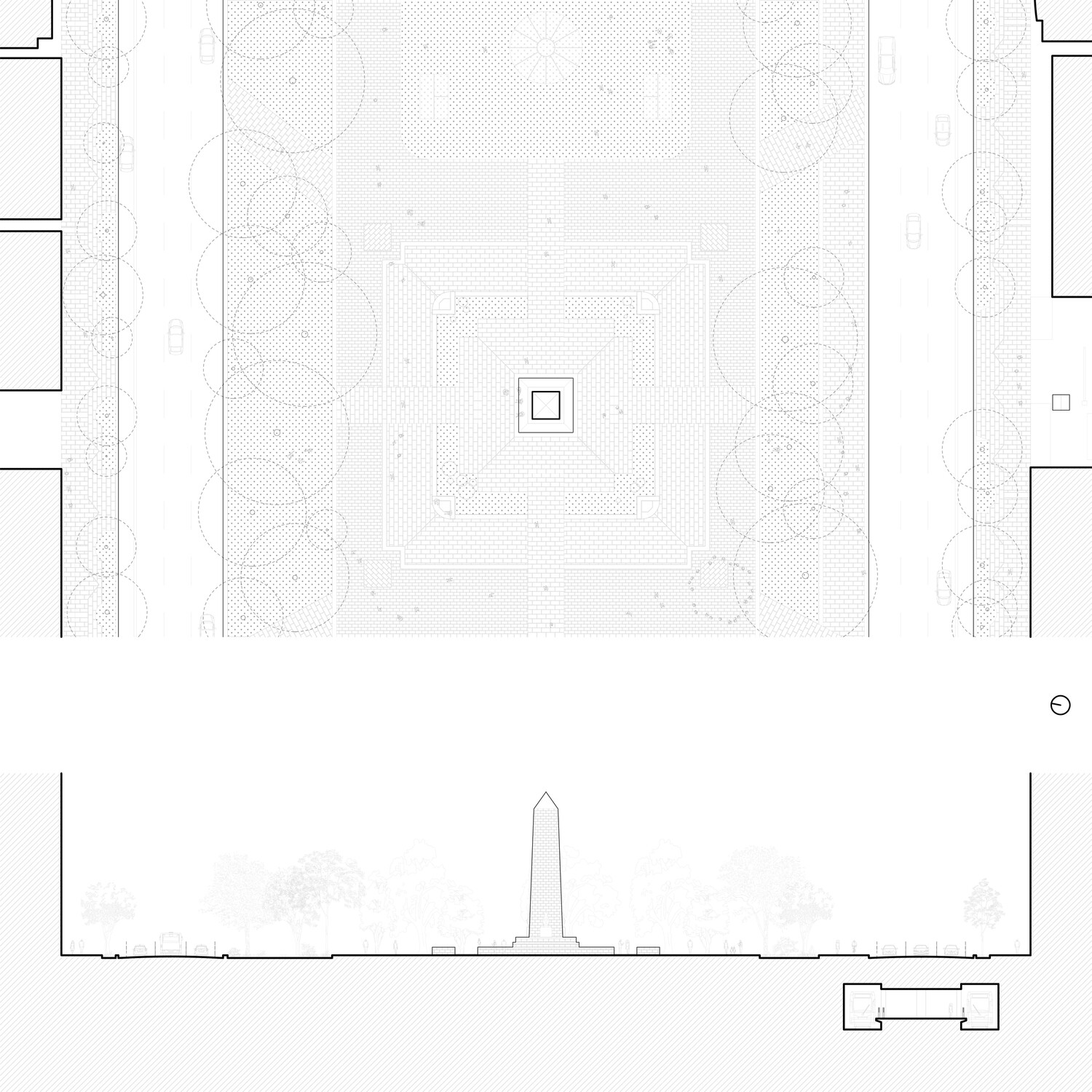 Heiwa O-dori boulevard—Hiroshima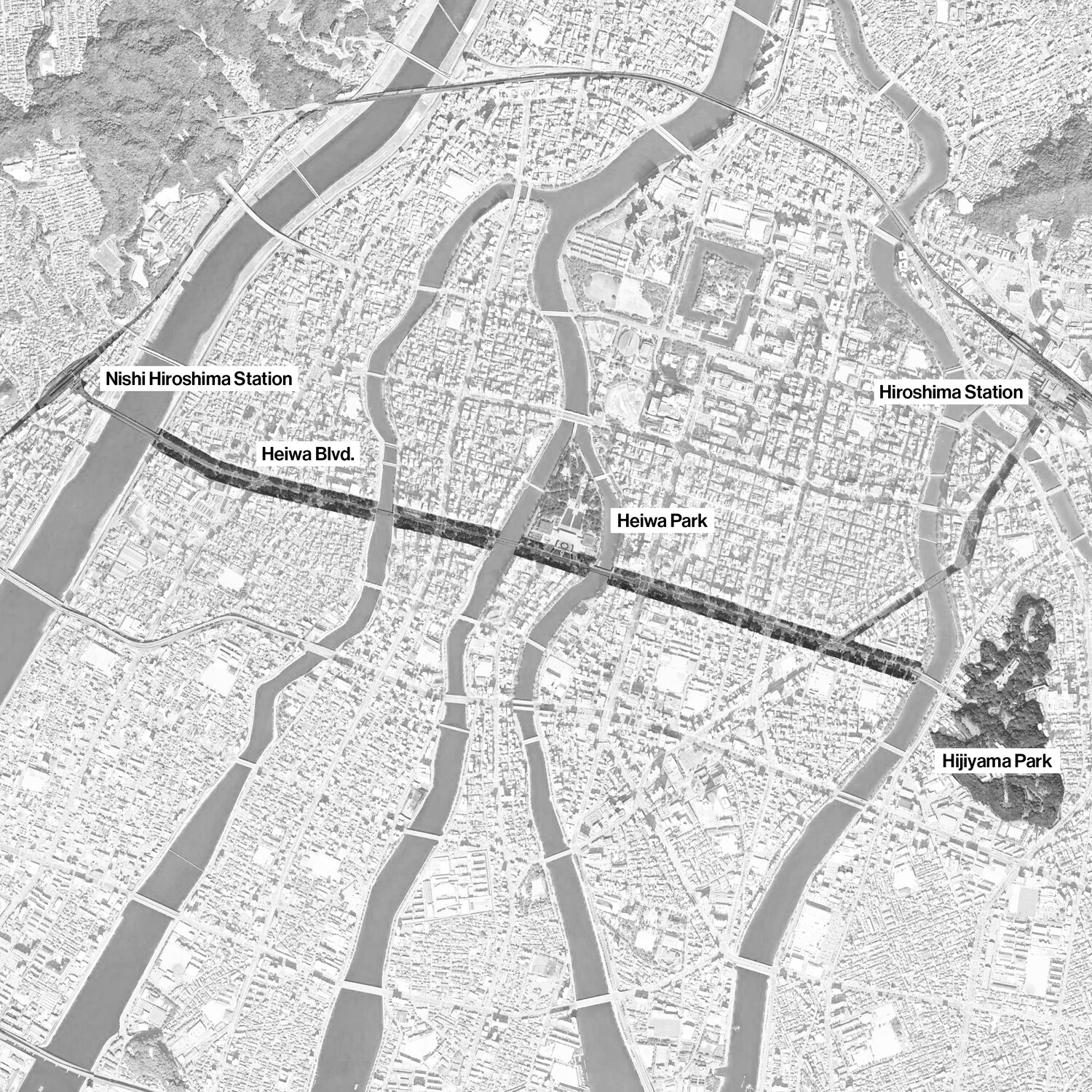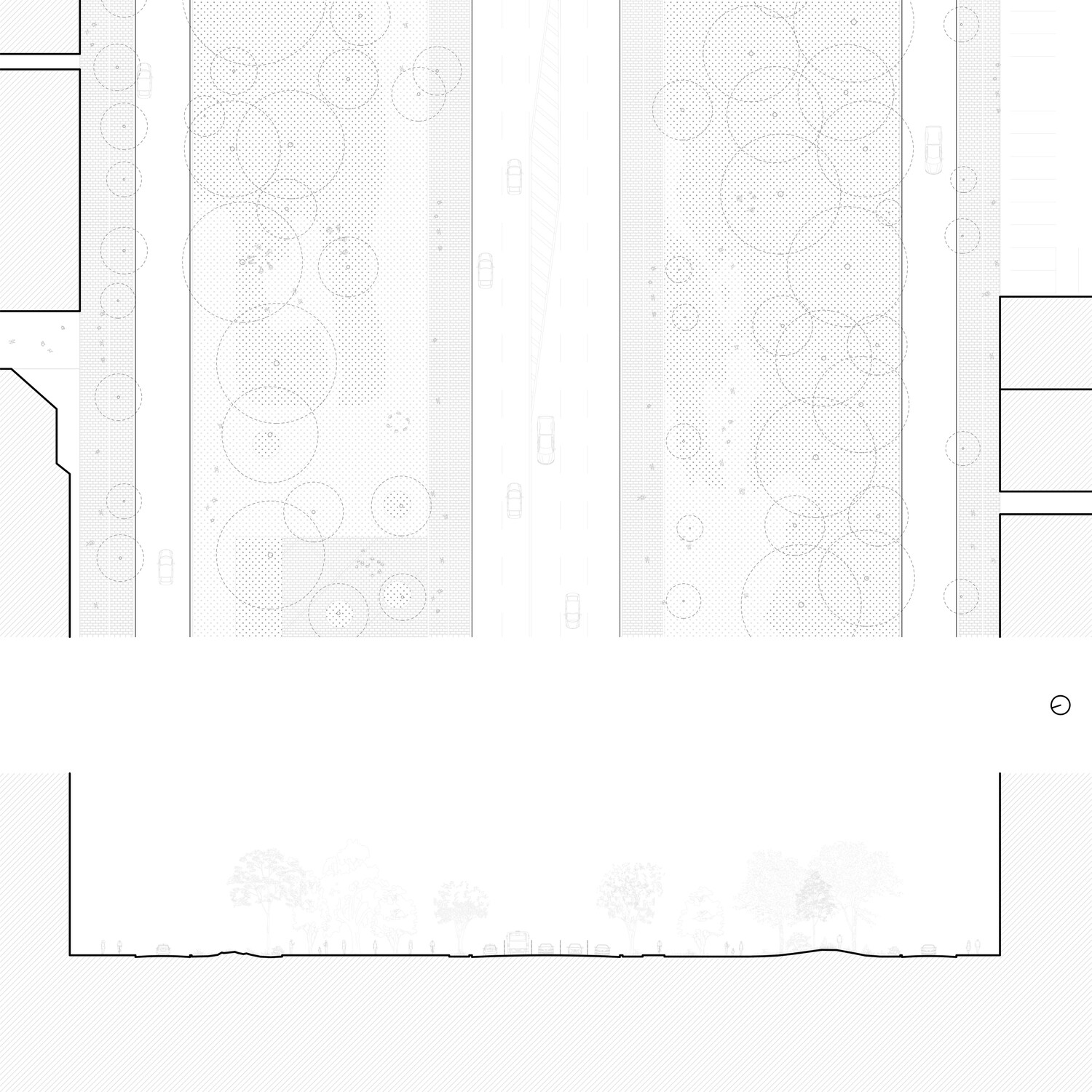 Yokohama O-dori Park—Yokohama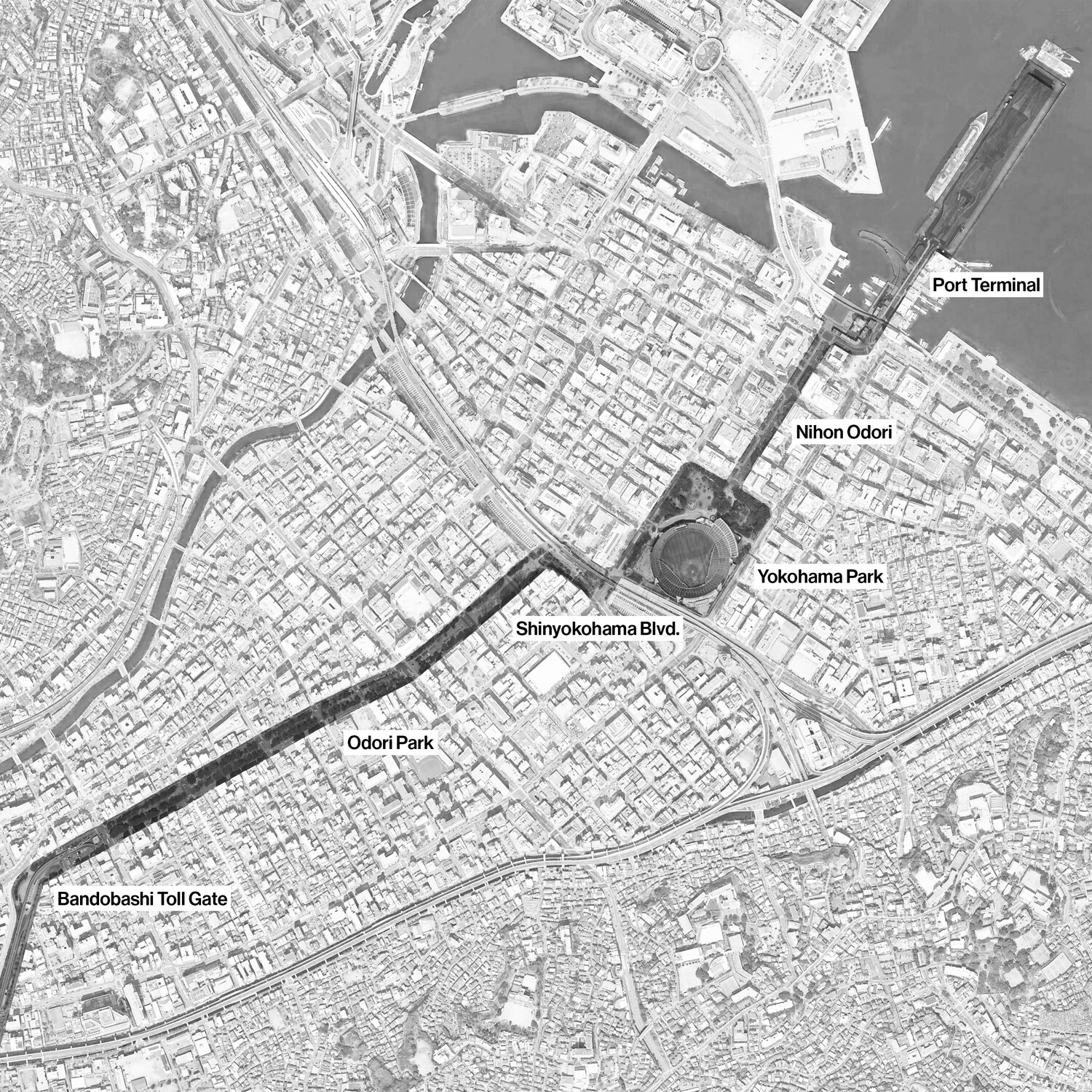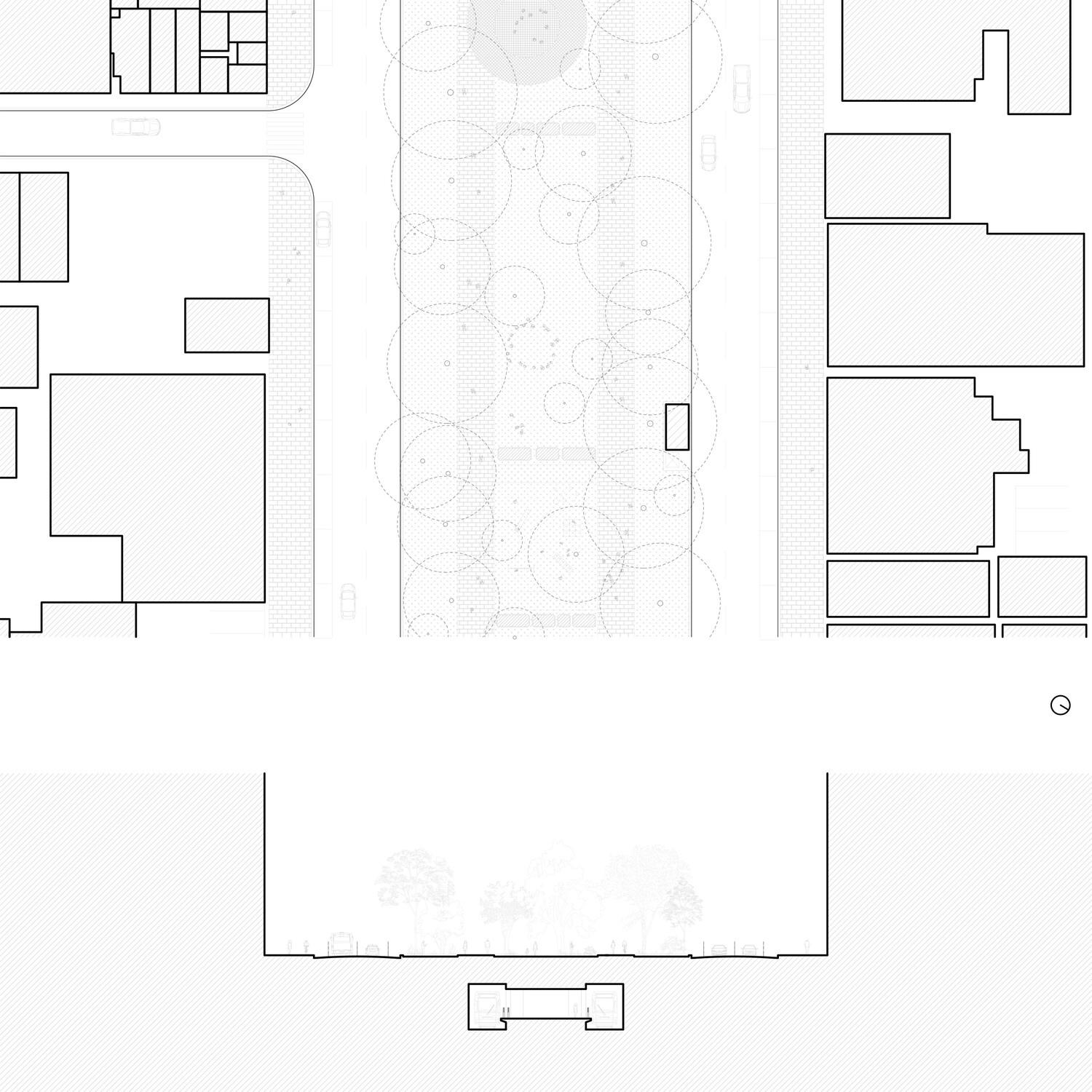 Kanni-dori boulevard—Tokyo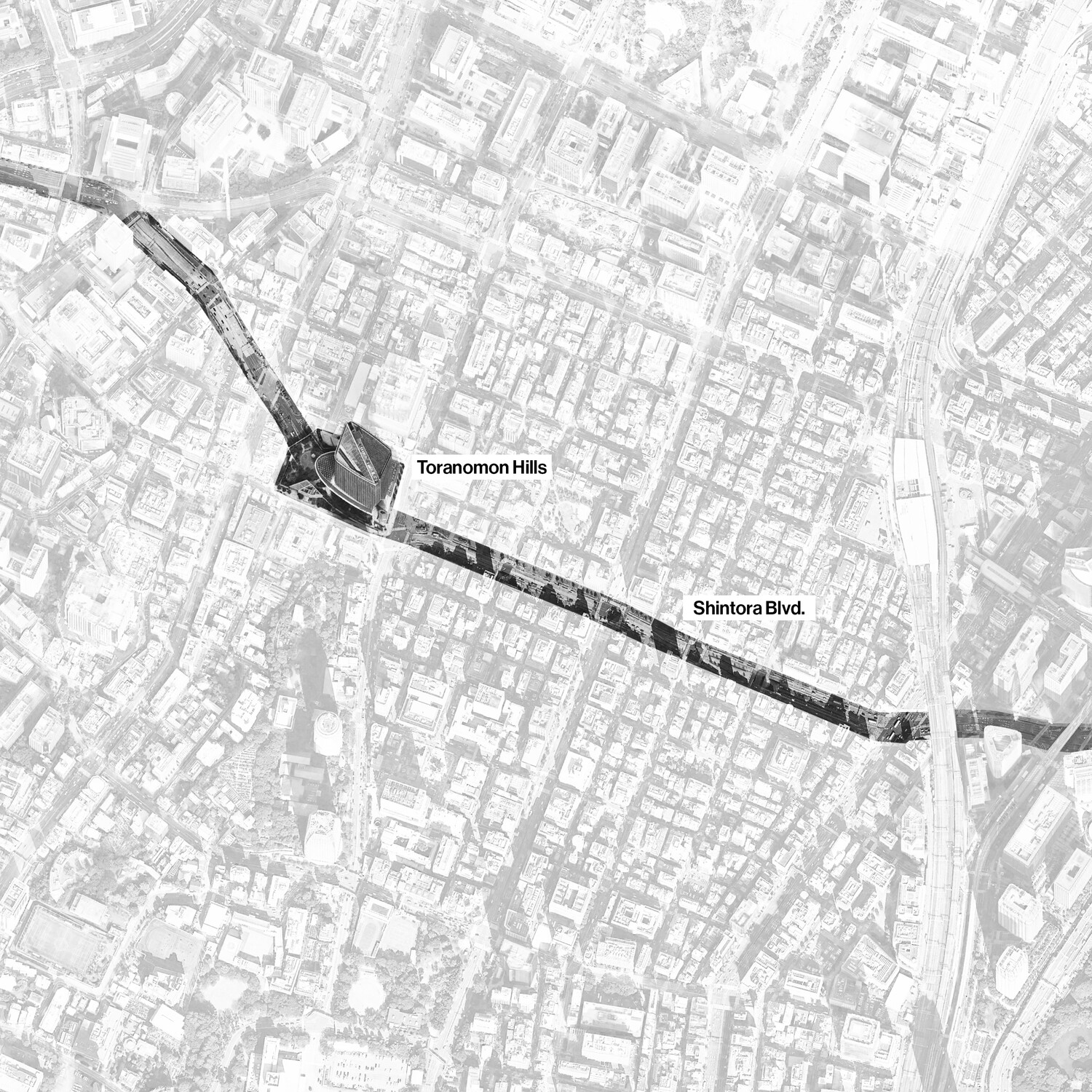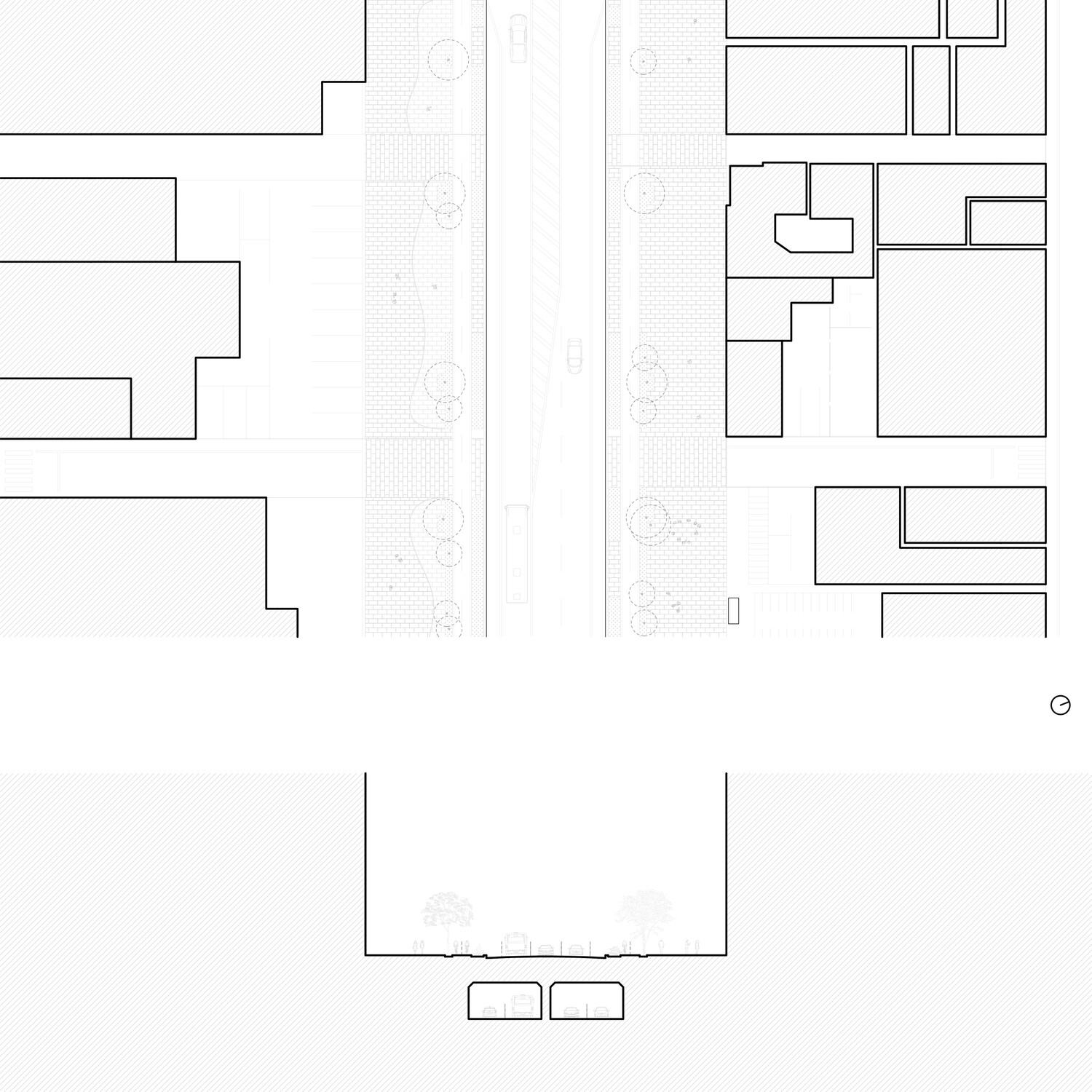 Boulevards in Transformation


Midosuji boulevard, Osaka
The city of Osaka intends to fully pedestrianize Midosuji boulevard by 2037, the centennial of its widening. The two-and-a-half-kilometer stretch of road will form a pedestrian greenway running through Osaka's densest districts.


Champs-Élysées, Paris
Across the world from Osaka, the city of Paris has announced that nearly two kilometers of the Champs-Élysées, the city's most famous boulevard, will be renovated with additional pedestrian amenities by 2030. Unlike Osaka's plan for Midosuji boulevard, some automobile traffic lanes will remain.