Building Gaps
Infrastructure for an improvisational urbanism
"Building Gaps" reimagines the market's ephemerality as an urban scheme. The proposal aims to provide possibilities for difference and chance as an alternative to recent large-scale mixed-use developments in Tokyo.
The structural isolation of buildings becomes the springboard for an urbanism that embraces the gaps and the temporal cycles of construction. In Japan, base isolation is a seismic technique that introduces gaps between the structure and its foundations. Gaps are also commonly found between adjacent buildings. A city of gaps, as proposed in this scheme, establishes an infrastructural framework for Tsukiji that enables the neighborhood to be built and rebuilt continuously.
Blocks are bounded by foundation walls that double as flood barriers, forming an enclosing structure that can be filled in by landscape or buildings. These community-organized blocks are linked together by a raised street infrastructure that concentrates vehicular traffic below and pedestrian use above.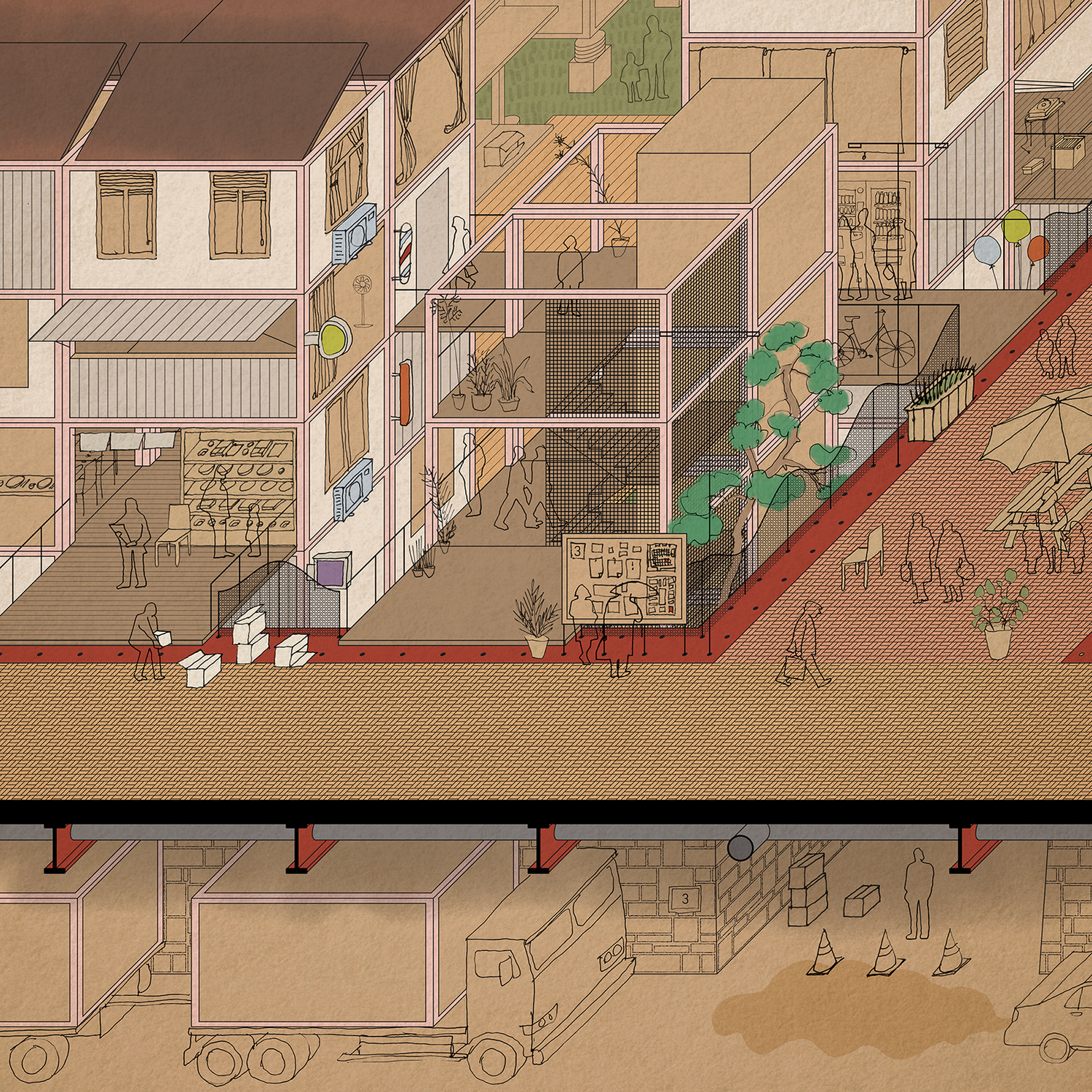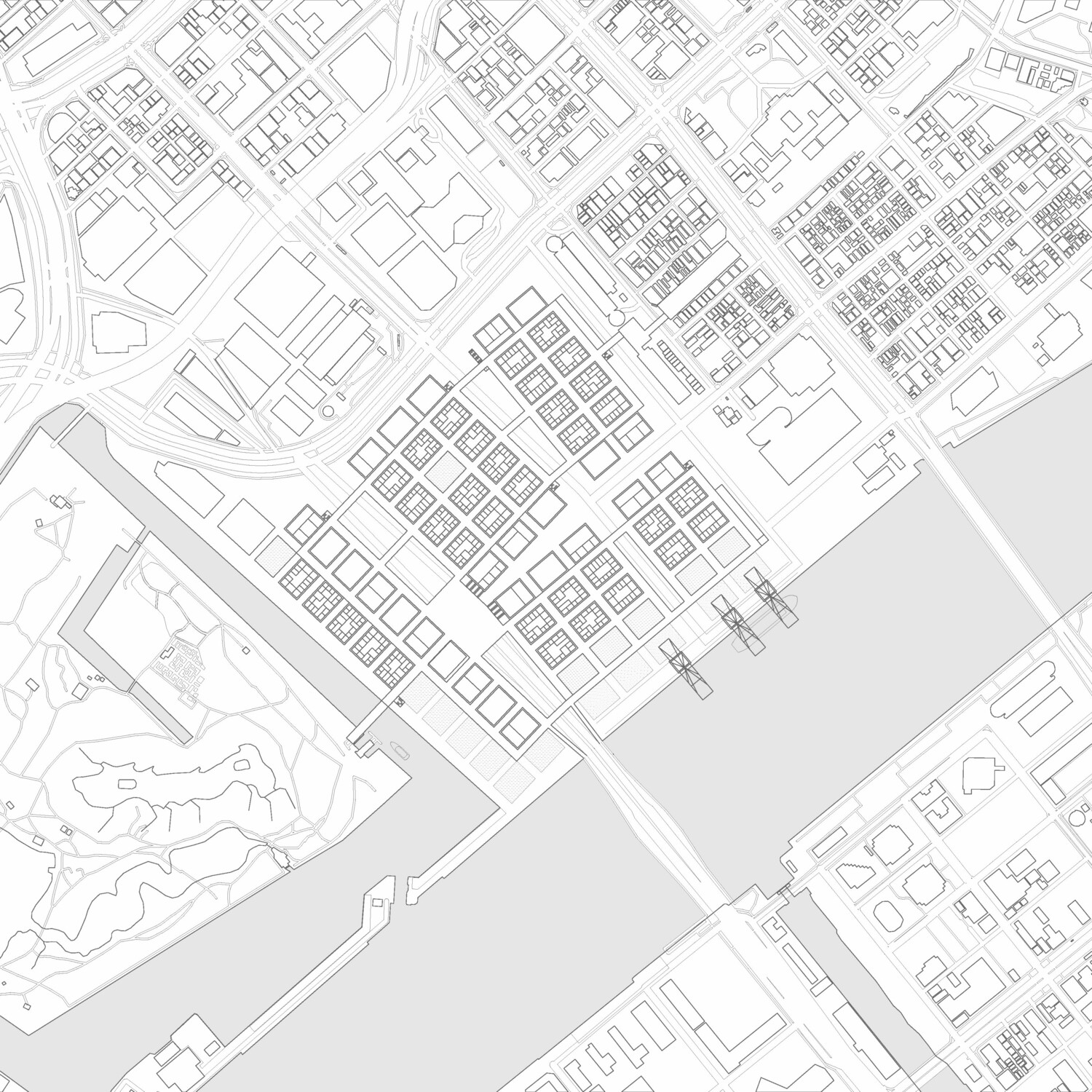 Text and images © Isabel Chun
This project was conducted as part of Fudo/Umwelt, a spring 2021 studio at the Harvard GSD. Please click here to read more about this studio and see other projects.