Ministry of the Environment
Recovering a lost ecology and creating a civic institution
Integrated into the new ecology, the Ministry of Environment stands nested in an exposed structure. Its stilts touch down on the edge of the marshes overlooking the Sumida River. This design critiques current practices of occupying the ground plane by proposing architectural interventions that allow ecologies to flourish below and above. The Ministry of Environment presides over the new landscape of which it forms a part.
This proposal questions whether Tokyo needs to expand its urban fabric. In its place, it proposes expanding Tokyo's green space, which stands at a low 7% compared to that of other major cities (25–40%). The proposed park reaches back into the ecological history of the site, reintroducing the marshes that existed here prior to human settlement.
The ground floor of the Ministry creates a public promenade that brings the governmental body and its citizens into proximity. Pathways and follies integrate themselves into the ministry and the marshes, mediating between the urban and the ecological. By questioning the nature-culture divide, this proposal provides a range of environments for flora, fauna, and people.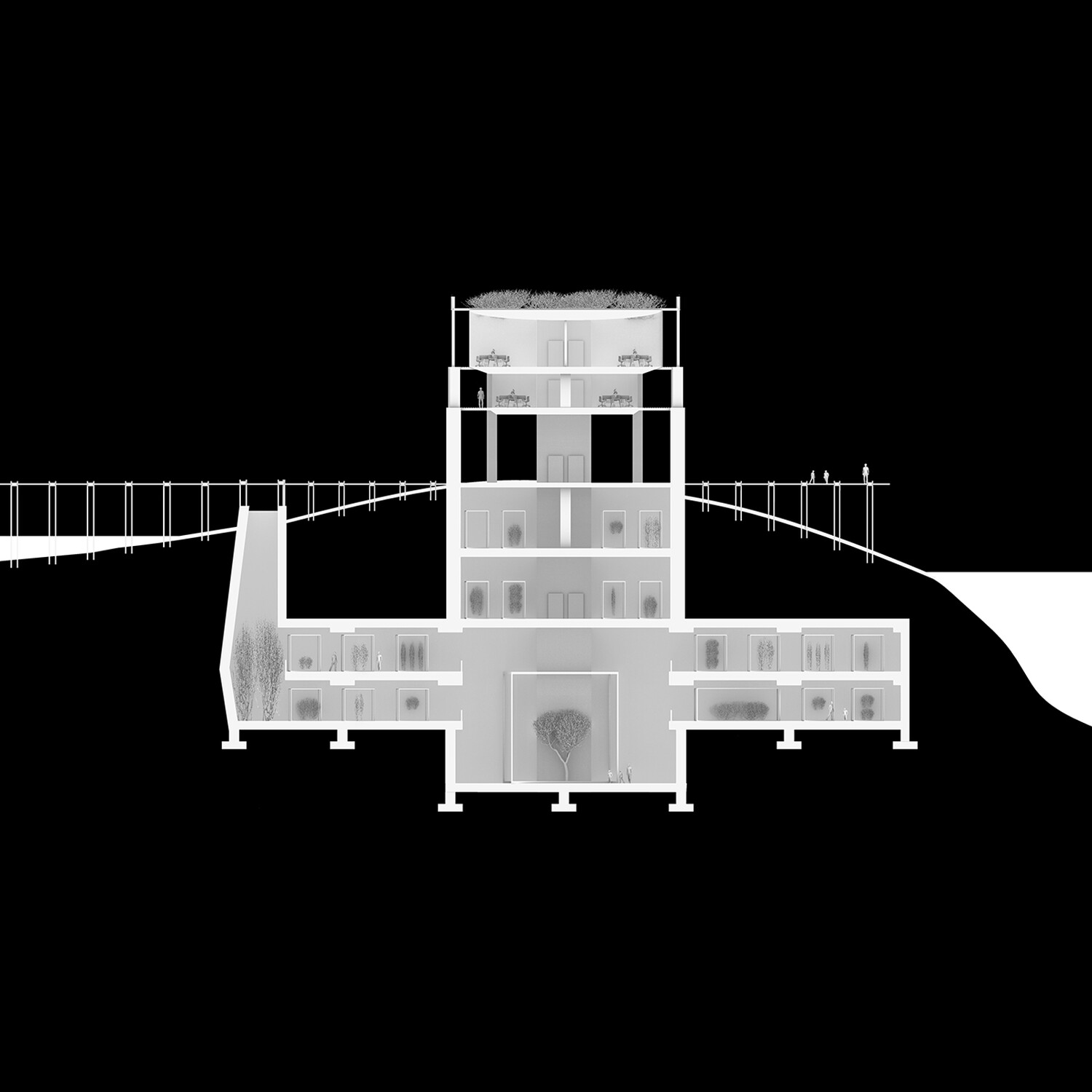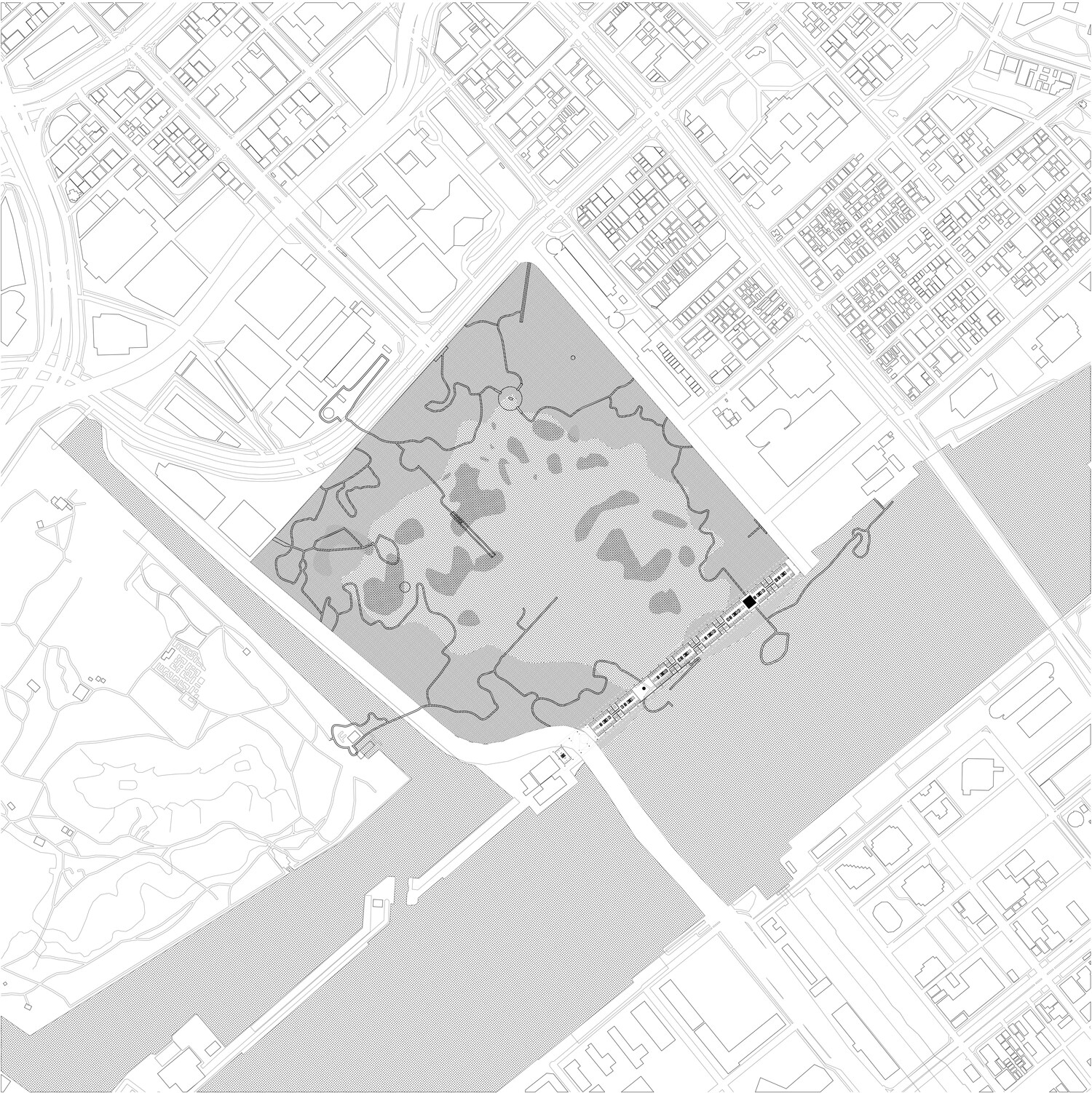 Text and images © Marie Stargala
This project was conducted as part of Fudo/Umwelt, a spring 2021 studio at the Harvard GSD. Please click here to read more about this studio and see other projects.