Sectional Urbanism
Amplifying the intensities of Tokyo in a three-dimensional cityscape
What would happen if buildings of juxtaposing scales coexisted on multiple grounds? This project explores the idea of a sectional urbanism in which various conditions interact between levels and buildings, allowing new collective activities to emerge. Applied to the site of Tsukiji, the proposed system establishes vertical relationships between diverse types of buildings, spaces, and programs.
Similarly, the city of Tokyo operates with extreme juxtapositions of scale, from small shops to high-rise office towers. Large-scale developments such as Nishi-Shinjuku dampen the liveliness of the ground level, as the skyscrapers consume entire city blocks. By contrast, the potentially deadening impact of large-scale architecture and infrastructure is mitigated in places like Ameya Yokocho, a shopping street where small-scale storefronts activate the streets below an elevated rail line. Such places suggest the idea of placing a new ground above the existing level, which this project explores more fully in pursuit of a lively and heterogenous urban realm.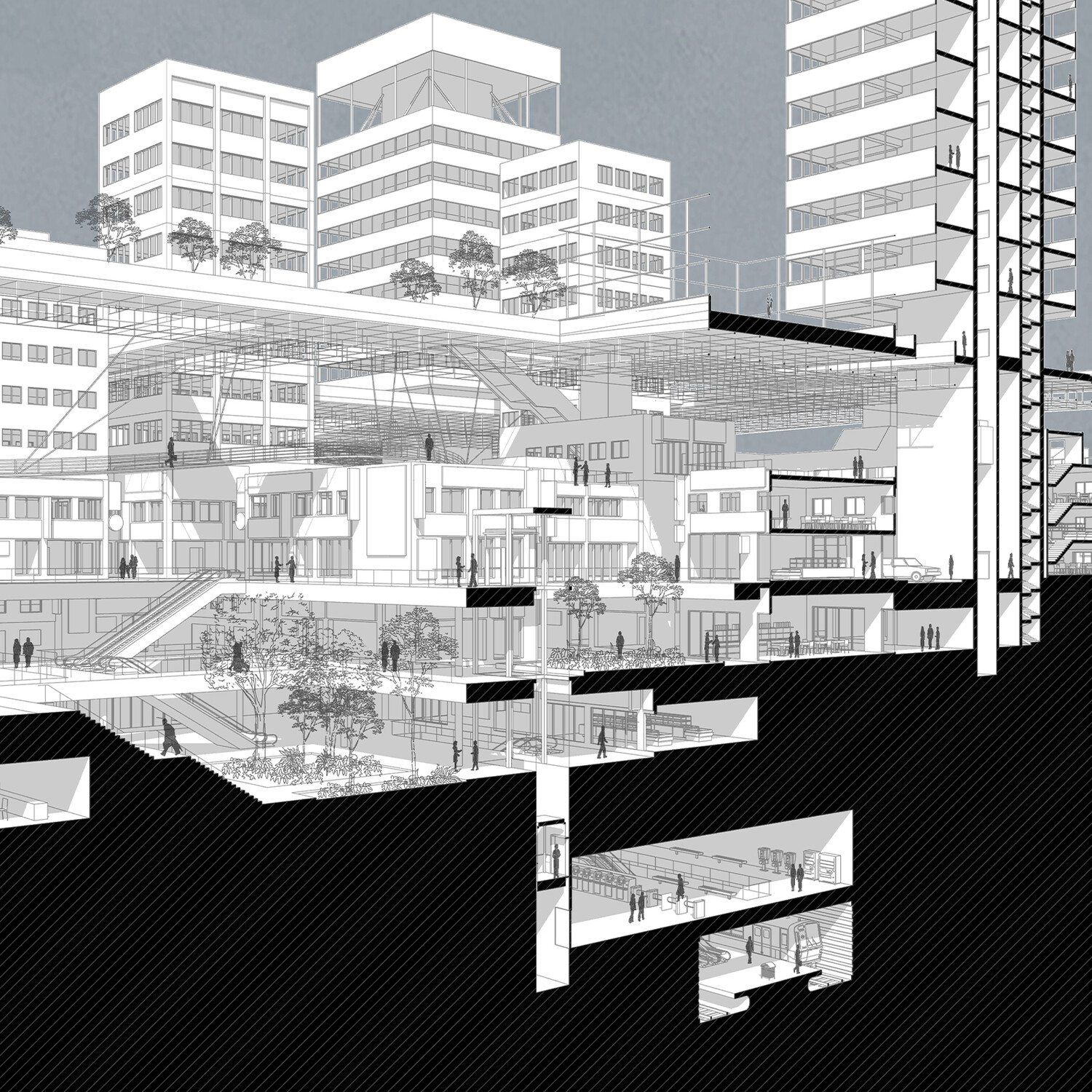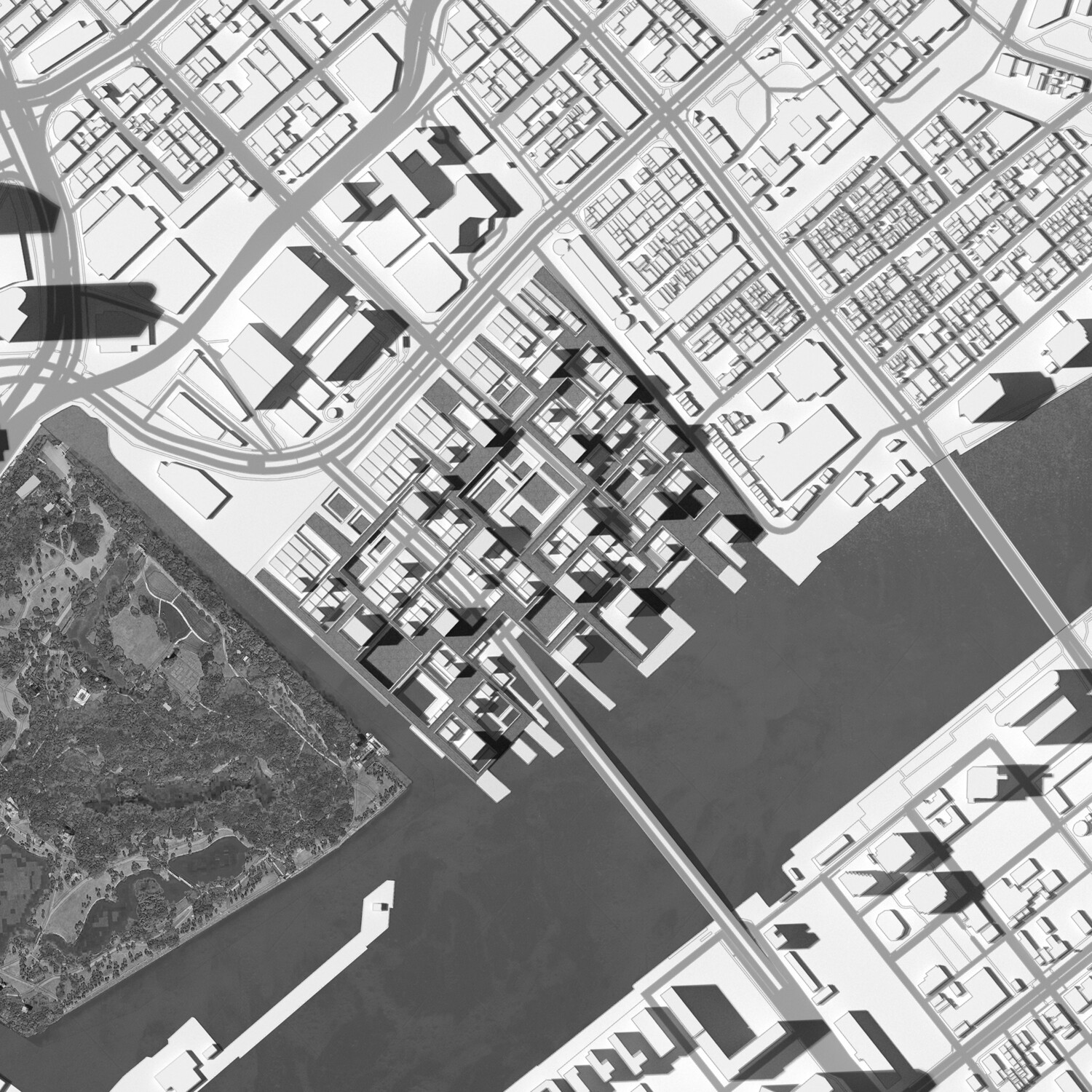 Text and images © Saul Kim
This project was conducted as part of Fudo/Umwelt, a spring 2021 studio at the Harvard GSD. Please click here to read more about this studio and see other projects.